Details
Address: 155, Boulevard Du Montparnasse
District: 6th arr.
Check-in: 3:00pm
Check-out: 11:00am
Room Count: 8
Starting Price: $308.00
Hôtel Nude Paris Description
Venture through the labyrinthine city streets of Paris, France, and behold the jewel that flickers on the horizon – Hôtel Nude Paris. As storied as a well-sipped burgundy, and as dazzling as the Champs-Élysées under the lustrous sweep of twilight, there's an enchanting dance that this hotel partakes in with the City of Lights.
Picture it. Warm golden light spills into your quarters as dawn breaks over Le Seine, anointing your humble serenity with the gentle kiss of the Parisian sun. Claw-foot bathtubs wait longingly for their next soak, whispering sweet promises of candlelit relaxation, while silk-swathed beds beckon with voluptuous allure.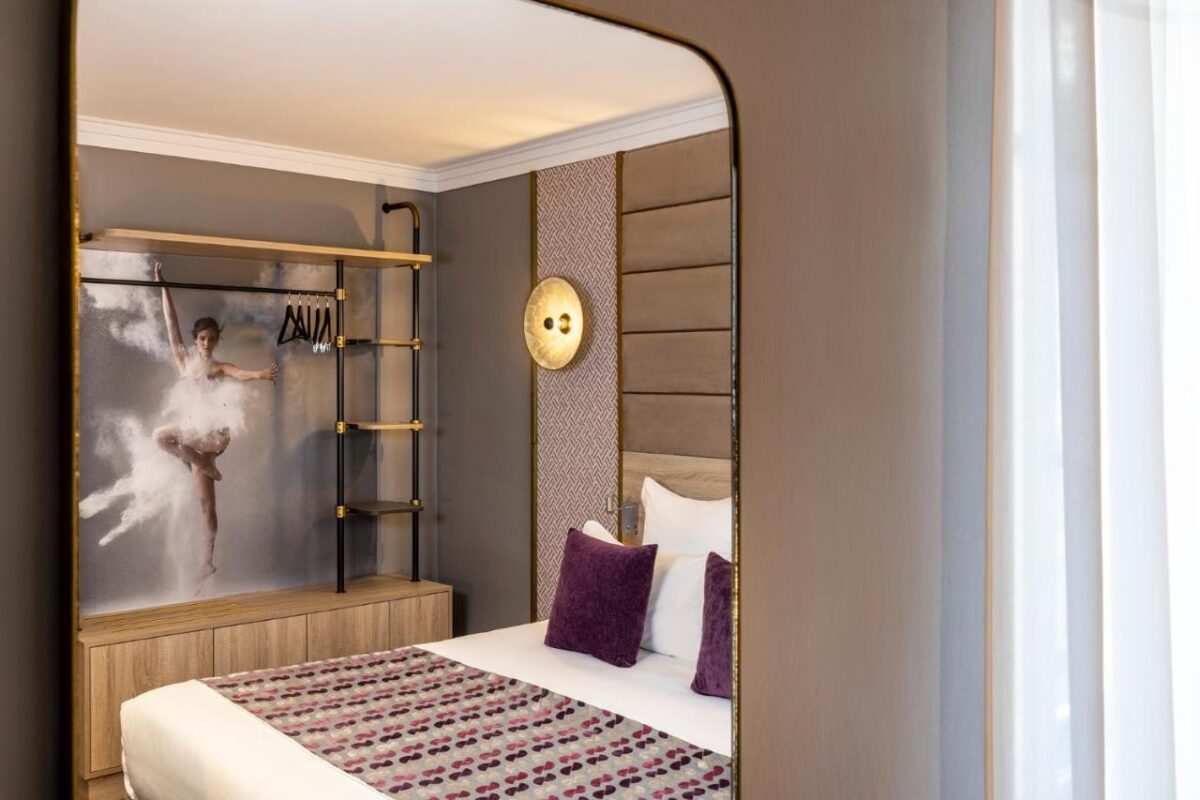 Wallpaper cloaked in shy flora hold court with classical paintings, so intricately framed they might as well be partaking in a Renaissance standoff. Minimalistic designs blend seamlessly with bohemian chic, creating a delicate blend that captures the essence of contemporary French elegance. This veritable carnival of contrasts is the hallmark of Hôtel Nude Paris.
It's not just a resting place; it's an experience, tailored for the wanderers seeking intimacy with the Paris a local knows and loves. Venturing beyond the hotel's ethereal confines, you're met with iconic Parisian cafes, each brimming over with fresh croissants and the tantalizing aroma of steaming café au lait. The hushed whispers of bookshops, aromatic florists and vintage boutiques dancing with forgotten couture are all just a leisurely saunter away, this ease of access only adding to the allure of this chic Parisian gem.
Feel the pulse of the Marais district throbbing beneath the soles of your well-traveled boots, sense the electric resonance of French history whispered on the wind, taste the salty tang of oysters fresh from their briney beds. Your senses are alive, stoked into a fever by the rollicking joy of an artist's city in full bloom.
So buckle up, fellow nomad. Lay bare your senses, unwrap your sense of adventure, and prepare for an immersive journey into the heart of La Ville Lumière.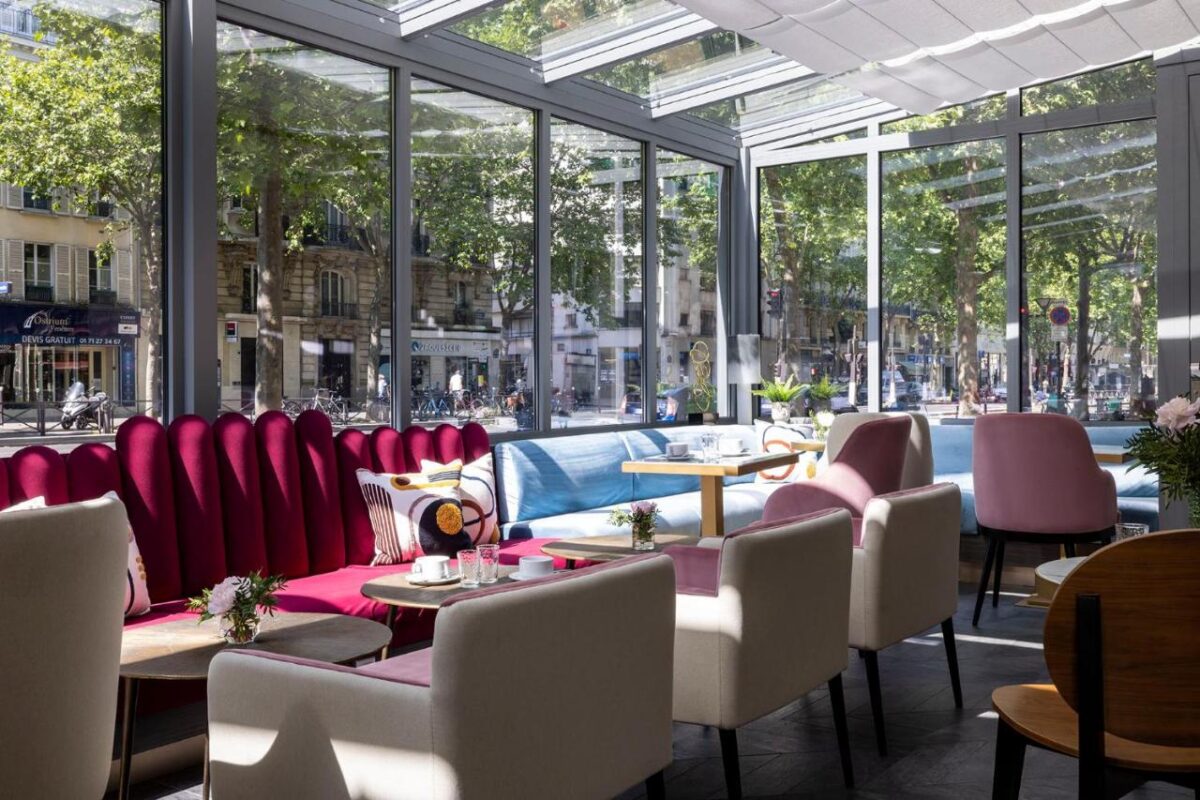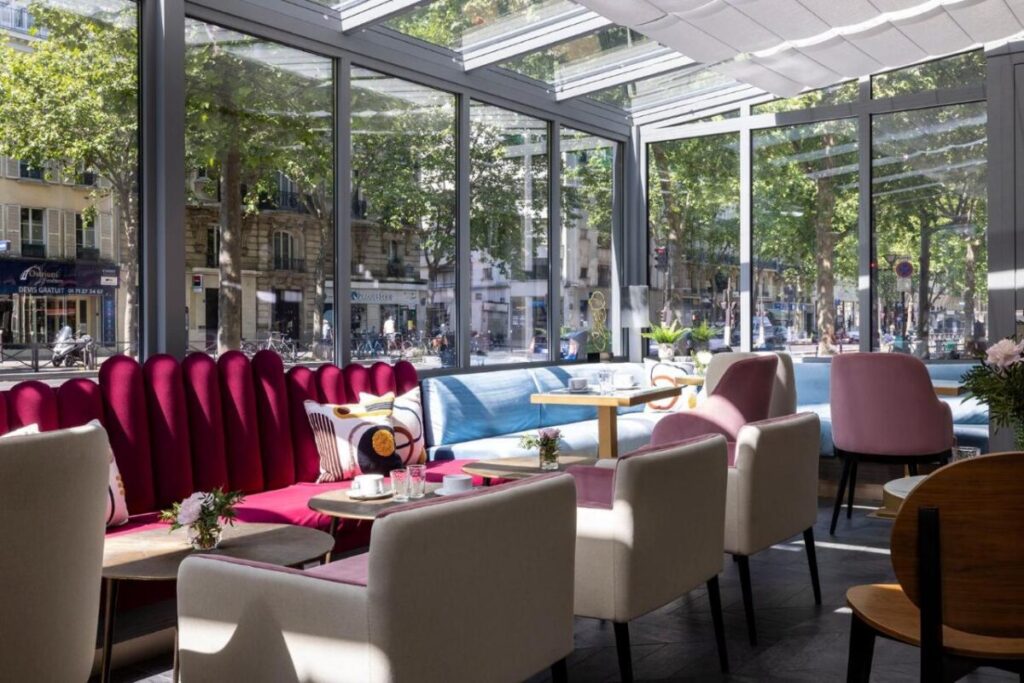 The echo chamber called Hôtel Nude Paris will steal your heart, and no Google map or travel itinerary could lead you towards a truer review. Dive in, and let the city famed for love help you in falling in love with it too.
Location Description
The 6th arrondissement of Paris, France is a vibrant and bustling neighborhood that is sure to delight travelers of all kinds. Located just steps away from the Hôtel Nude Paris, this area is filled with a variety of exciting attractions and activities that are sure to make your stay unforgettable.
Art lovers will appreciate the neighborhood's many galleries and museums, including the Musée d'Orsay and the Musée du Luxembourg. Foodies will delight in the area's many bistros and cafes, which offer a variety of delicious French cuisine. And for those who are looking for a little retail therapy, the 6th arrondissement is home to some of the city's best shopping, including the famous Le Bon Marché department store.
But the real charm of the 6th arrondissement lies in its picturesque streets and charming cafes. Take a stroll through the neighborhood's winding streets and you'll find yourself transported to another era, with charming architecture and quaint storefronts at every turn. And when you're ready for a break, stop in at one of the many cafes or brasseries for a coffee or a glass of wine.
Whether you're looking for art, food, shopping, or just a charming place to relax and soak up the atmosphere, the 6th arrondissement of Paris is the perfect destination. And with the Hôtel Nude Paris as your base, you'll be perfectly situated to explore all that this vibrant neighborhood has to offer.
Related Resources