Ah, Paris, the City of Lights and the world's culinary capital. From bustling markets brimming with fresh produce to charming restaurants serving mouthwatering dishes, the food scene in Paris is enough to please even the most discerning palates. This article aims to shed light on the cost of food in the bustling metropolis to help travelers indulge in the delicious cuisine without breaking their budget.
A trip to Paris would be incomplete without indulging in their famous baguettes, croissants, escargot, and fine wines. The average daily cost of food in Paris for a traveler can vary greatly, depending on taste and budget.
On average, visitors can expect to spend around €45 per person daily on meals. For those looking to keep expenses low, one can easily get by on a budget of €25 per day, while those seeking a more extravagant experience can splurge anywhere around €65 per day.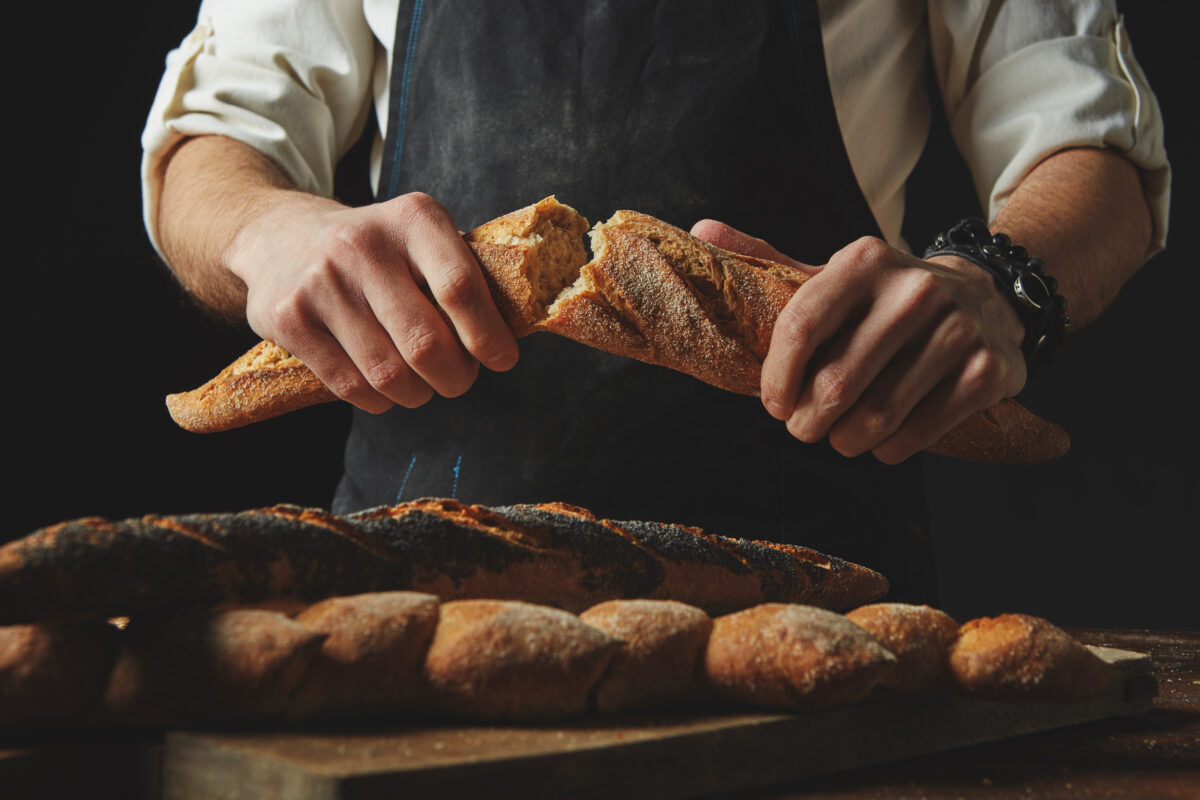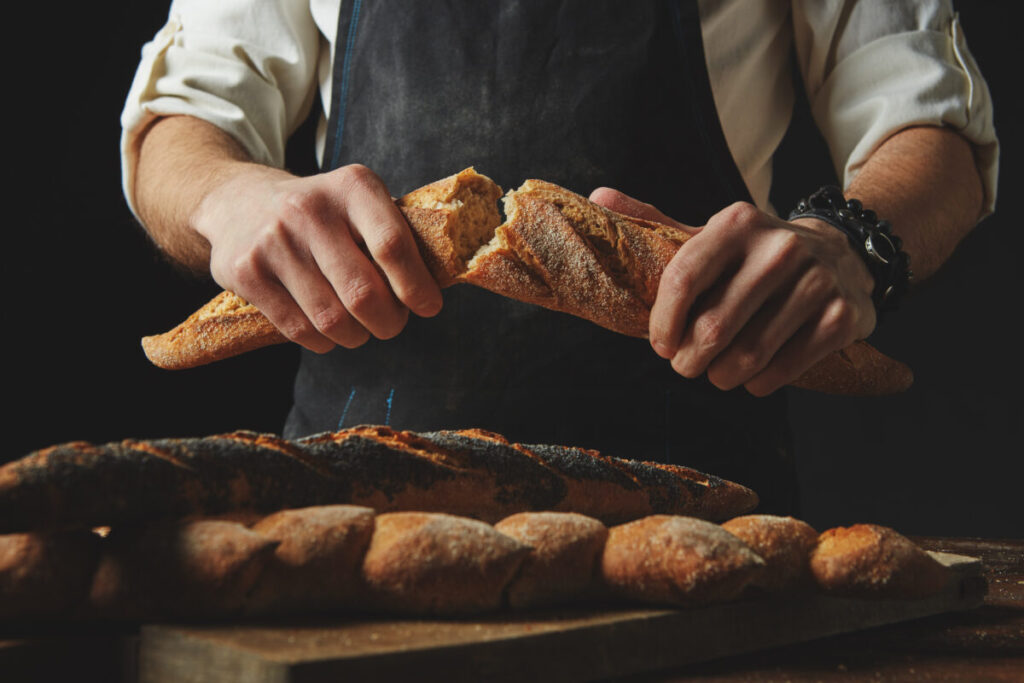 It's important to note that the city's diverse range of dining options caters to all budgets, enabling all foodies to savor French delicacies and renowned cuisine.
Street food and picnics can help visitors save on expenses, while lavish dining experiences at Paris' finest establishments are also within reach for those willing to spend more. Stay tuned as we delve deeper into how these costs are broken down to make the most of your Parisian culinary adventure.
Budgeting for Vacation in Paris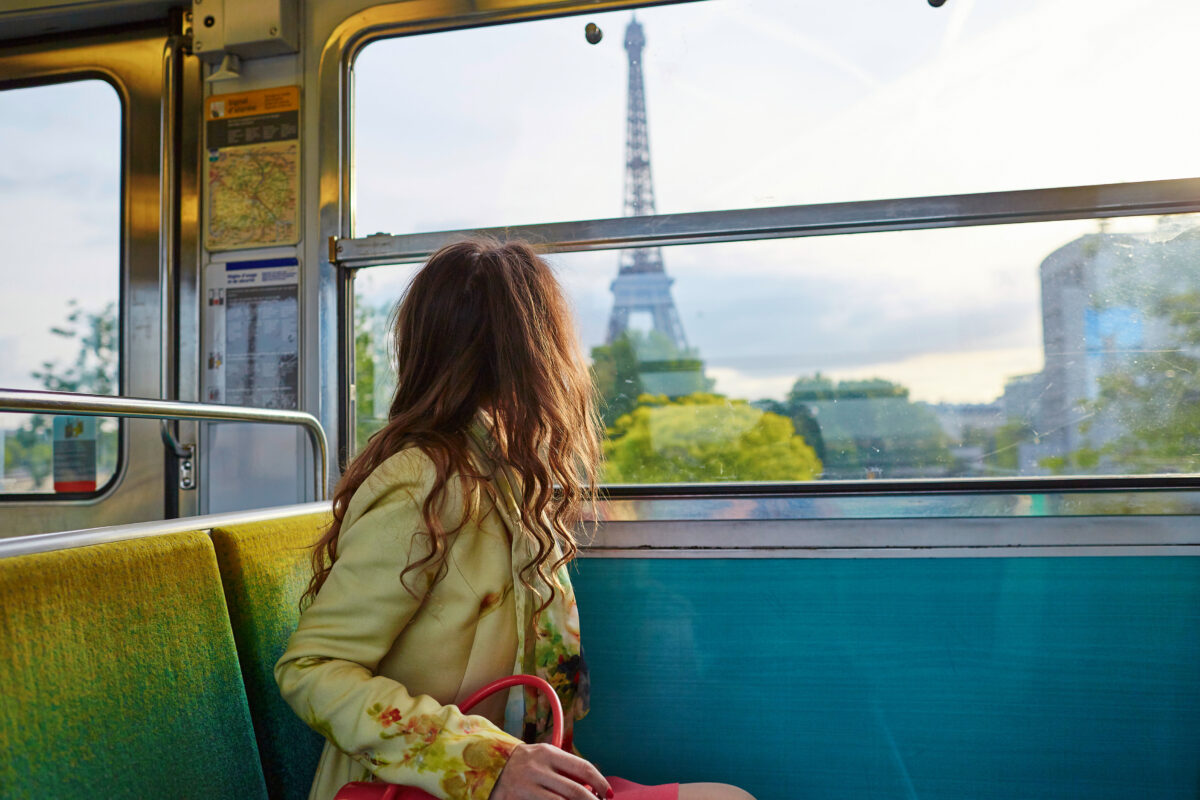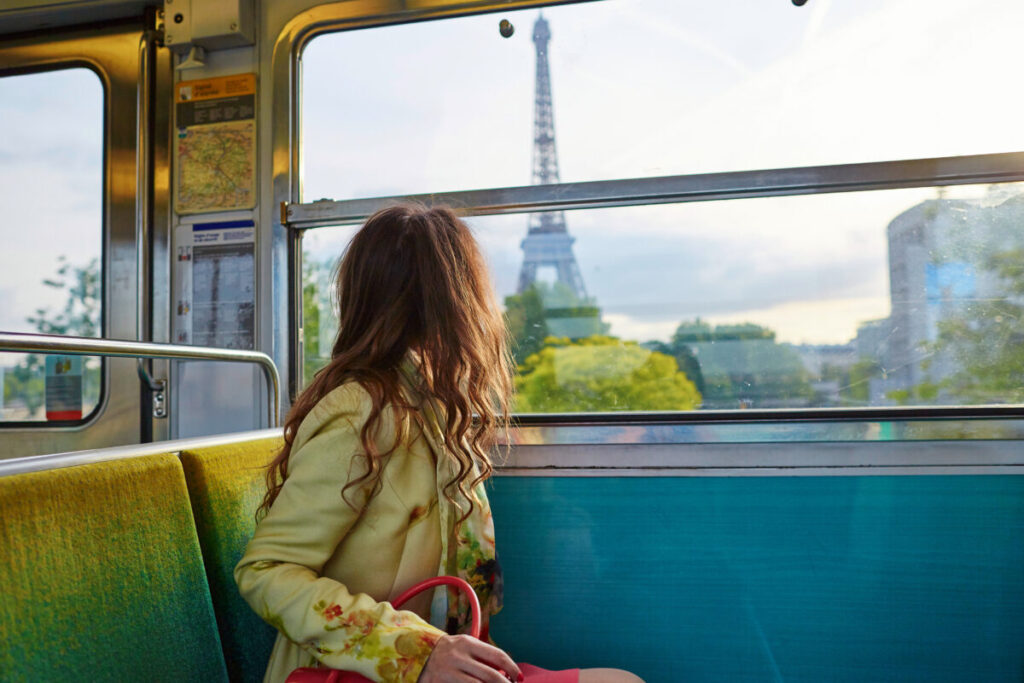 When planning a trip to Paris, setting a budget is important to ensure that you have a comfortable and enjoyable stay. For first-time travelers, it's essential to consider the major expenses like accommodation, transportation, activities, and food.
Accommodation in Paris can vary depending on your preferences and budget. There are numerous hotels available, ranging from budget options to luxury establishments. Consider booking a room in a hostel or a budget hotel for a more affordable stay.
Transportation in Paris is quite efficient, with options like the metro, buses, and taxis. A day ticket might be the best choice for those who plan to use public transportation extensively. With this ticket, one can visit famous Parisian attractions such as the Eiffel Tower, Louvre, Arc de Triomphe, Catacombs, and the Palace of Versailles.
Sightseeing and museum visits can account for a significant budget allocation during your trip. Many of Paris' top attractions require entrance fees. To save money on entrance fees, consider purchasing the Paris Pass, which allows access to over 60 popular attractions and museums at a reduced price.
Food expenses in Paris can vary, depending on your dining preferences. The city offers various dining options, from affordable street food and casual bistros to fine dining establishments.
Those on a tight budget can still enjoy tasty meals without breaking the bank. The 21 Best Restaurants in Paris, France list has great suggestions for catering to different tastes and budgets.
Exploring Parisian Breakfasts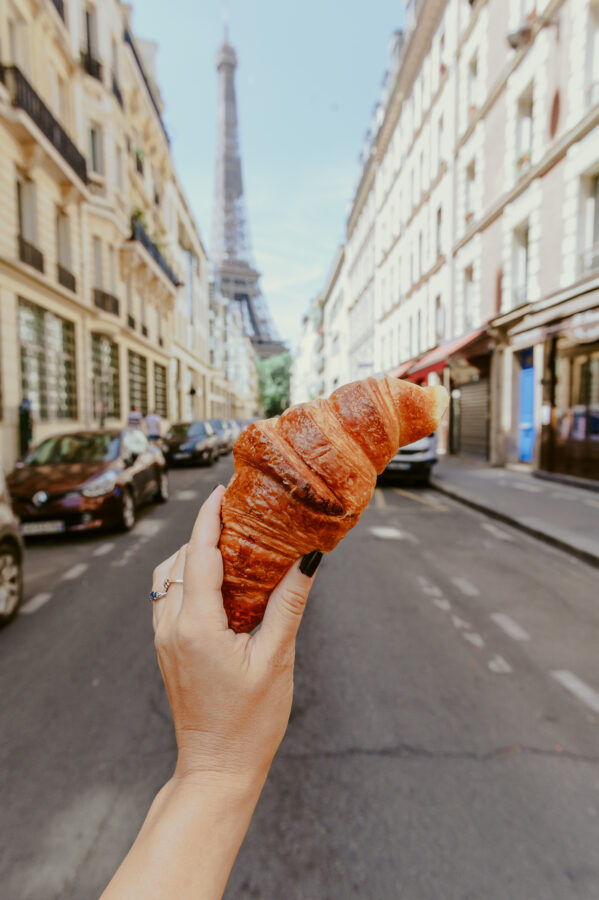 A typical Parisian breakfast consists of delicious, freshly baked breads, inviting coffees, and mouthwatering fruit. The French capital is well-known for its love affair with quality food, and breakfast is no exception.
Start your day savoring a warm, buttery croissant or a flaky pain au chocolat, with a cup of aromatic coffee on the side. Paris houses numerous bakeries, known as boulangeries, which offer an assortment of bread options such as baguettes and pain de campagne. The inviting smell of freshly baked bread and pastries is irresistible as you stroll through the streets of Paris in the morning.
Fruits are also a great option for a light and nutritious morning meal. Grab a sweet, ripe banana or a couple of juicy apples from a local marché or grocery store for a more on-the-go approach. They complement a wholesome breakfast and can be easily carried along while exploring the city.
No Parisian breakfast is complete without dairy products. A cold, refreshing glass of milk, a creamy yogurt, or a piece of cheese adds richness and depth to your morning repast.
Additionally, the French are known for their delicate and flavorsome eggs, in dishes such as the famous French omelette, made with a fluffy, smooth consistency that is simply delightful. As you indulge in these Parisian breakfast staples, you'll find that every bite celebrates flavors – a perfect way to kick off a day of exploration in the enchanting City of Lights.
Lunch in Paris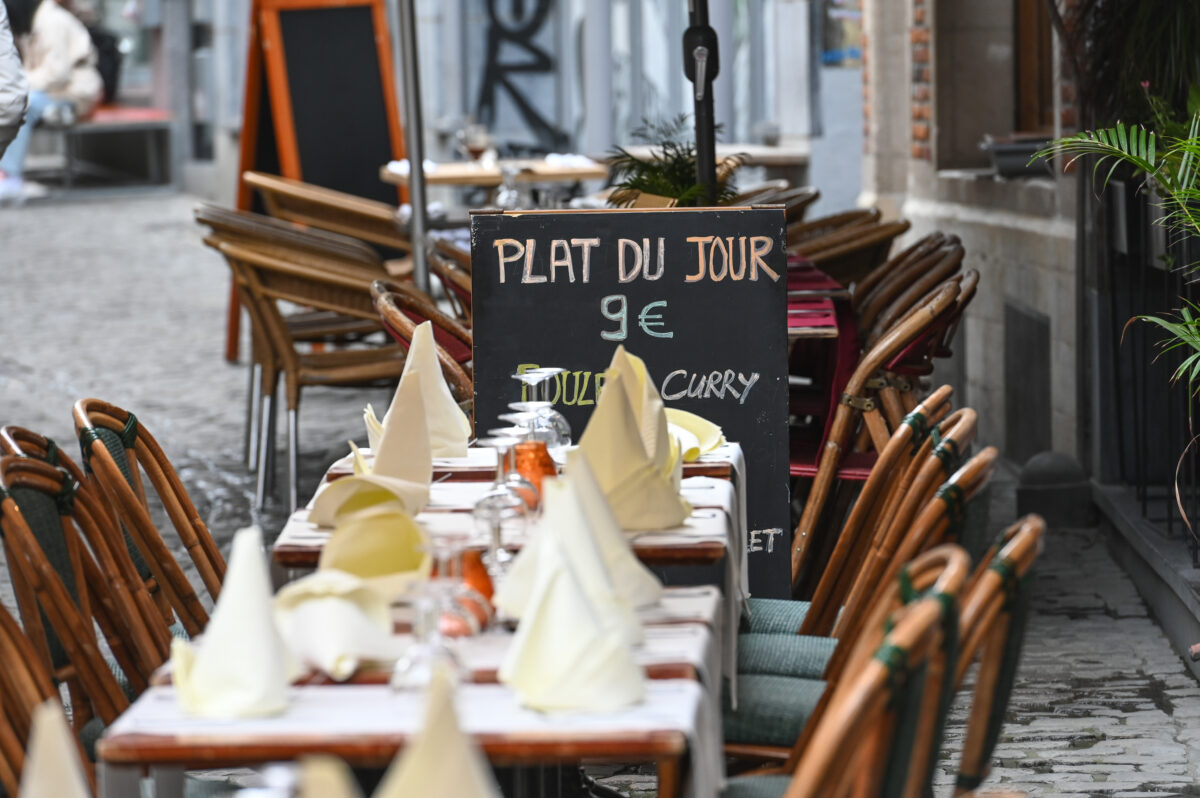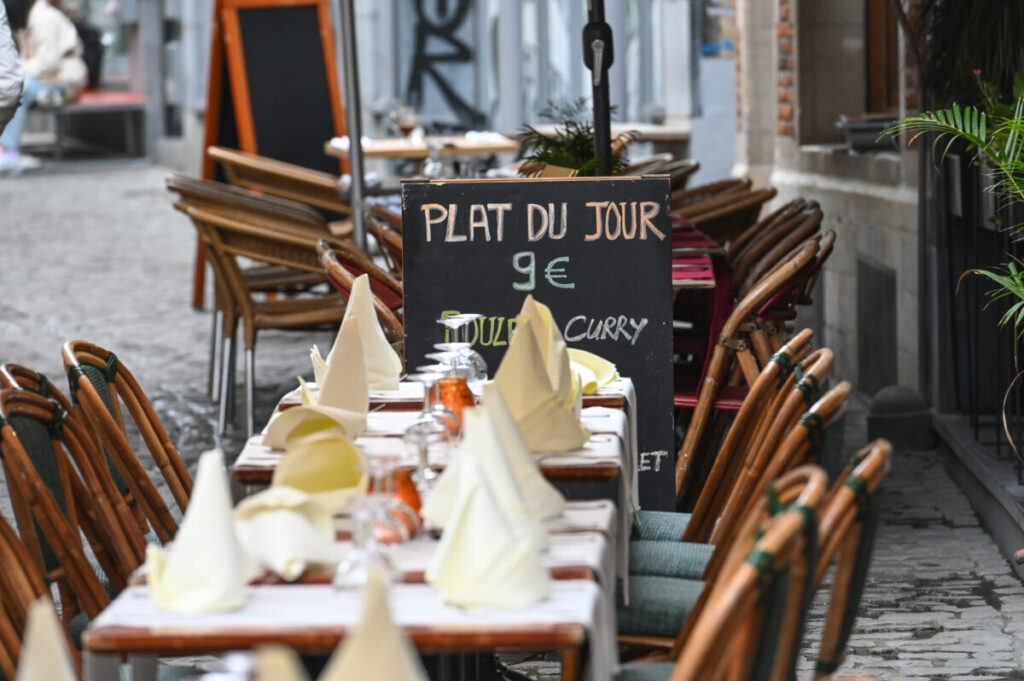 Paris is well-known for its exquisite culinary offerings and diverse dining establishments. In the City of Lights, lunch is usually an important meal.
Many eateries offer a special plat du jour or dish of the day, with daily combinations. Parisians typically enjoy their midday meal between 12 p.m. and 3 p.m., so be sure to plan accordingly.
One of the most cost-effective ways to enjoy lunch in Paris is to visit an establishment offering a formule. A formule is a fixed-price meal that includes one, two, or three courses and usually costs under €25 for three courses. This type of lunch deal can be found at numerous bistros, cafes, and brasseries throughout the city.
Parisian menus often include a variety of options for both meat-lovers and vegetarians. Some common ingredients you may come across in your midday meal are:
Rice: Often served as a side dish or incorporated into main courses like risotto or paella.
Potatoes: A versatile ingredient, you may find potatoes in dishes such as gratin dauphinois or served as a side, mashed or roasted.
Tomatoes: Enjoy fresh tomato salads or opt for dishes like ratatouille, which showcase the simplicity and flavor of this fruit.
Lettuce: Crisp green salads are a popular accompaniment to many Parisian lunches, with a variety of dressings to choose from.
Chicken fillets: A common protein option, look for dishes like coq au vin or a simple grilled chicken with herbs.
Beef round: An economical cut of beef, you might find it used in dishes like beef bourguignon or a classic French pot-au-feu.
To make the most of your lunch in Paris, consider seeking out a variety of venues, from traditional bistros to trendy cafes and outdoor food markets. With an array of delicious ingredients and dishes to discover, your midday meal in Paris is sure to be a gastronomic delight.
Exquisite Parisian Dinners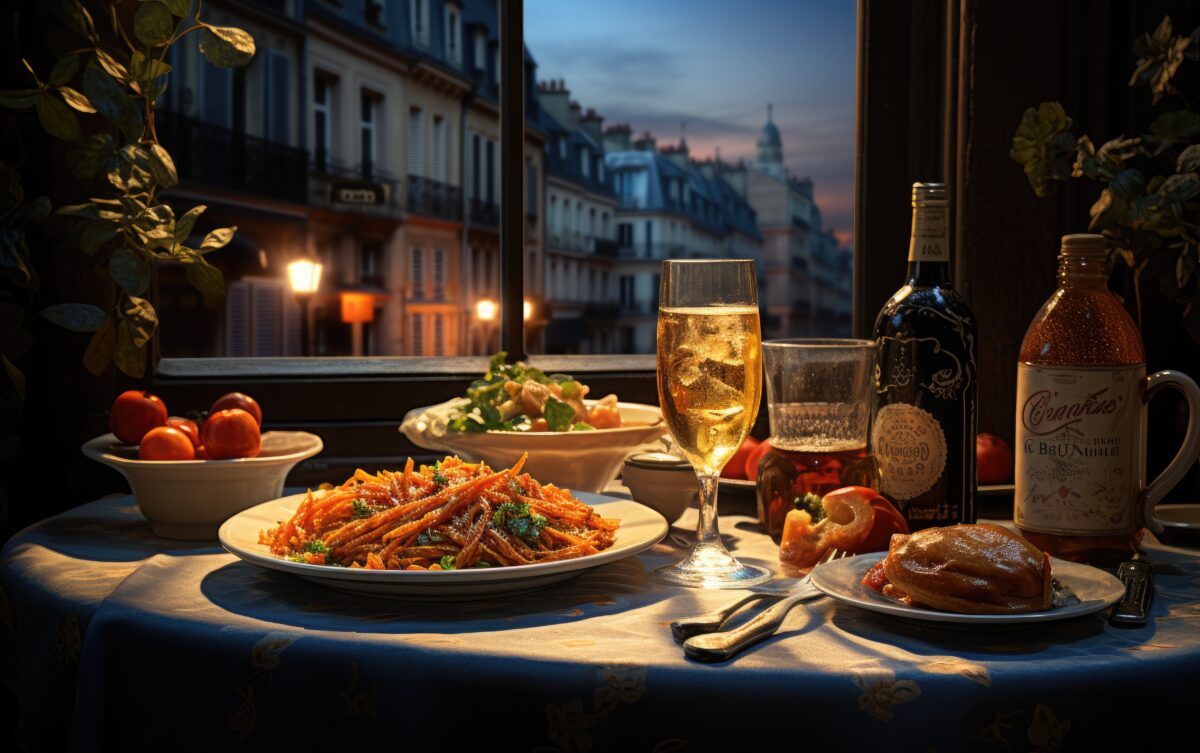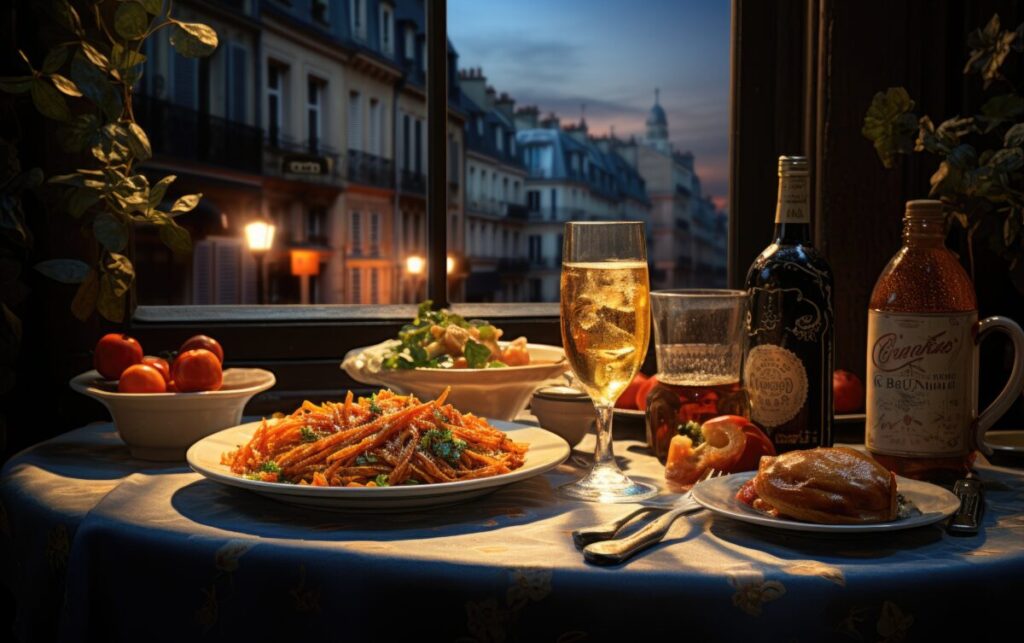 In Paris, the city of love and culinary delights, a well-executed dinner at a high-quality restaurant epitomizes a fulfilling gastronomic experience. As you indulge your taste buds in some of the finest ingredients, such as quality beef round, aged cheese, and perfectly balanced wine, you can immerse yourself in a world of unmatched flavor and satisfaction.
Renowned for their fine dining, many Parisian restaurants amaze their guests with their culinary creativity while maintaining a rich French heritage. A traditional Parisian dinner starts with a selection of cheeses with distinct flavors and textures, served alongside freshly baked bread.
The importance of wine in French culture cannot be understated, as it delicately accompanies each dish and enhances the flavor profiles of the meal. Choosing the perfect wine may be daunting, but knowledgeable servers can offer the ideal pairing for your courses.
A classic example of a quintessential Parisian dish is steak frites, a combination of expertly cooked steak and crispy, golden fries. To fully appreciate the art of preparing this dish, be sure to visit one of the many restaurants recognized for their outstanding steak frites in the city, which can be found in 10 Best Steak Frites in Paris, France.
As the world's culinary capital, Paris offers a diverse selection of exquisite dining experiences suited for every palate and preference. From traditional delights to innovative and tantalizing combinations crafted by expert chefs, a dinner in Paris is certain to leave an indelible impression on all who partake in these irresistible culinary offerings.
Enjoying Drinks in Paris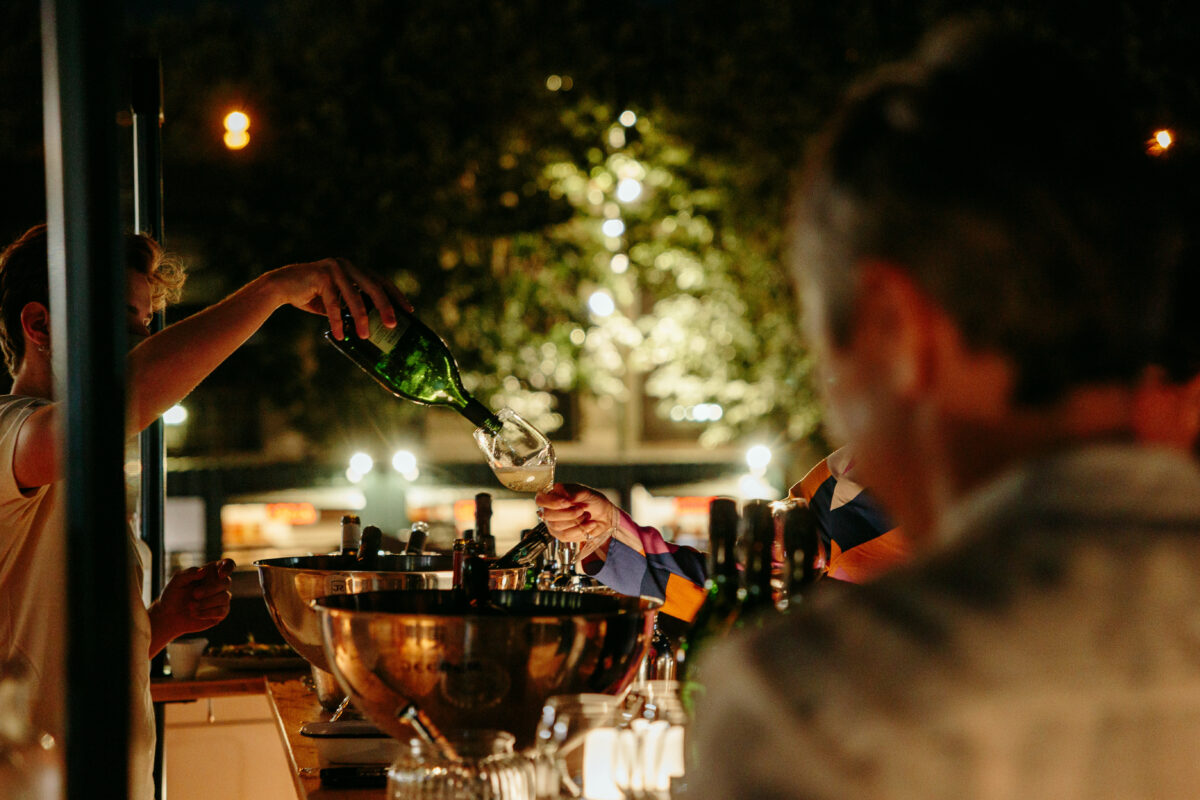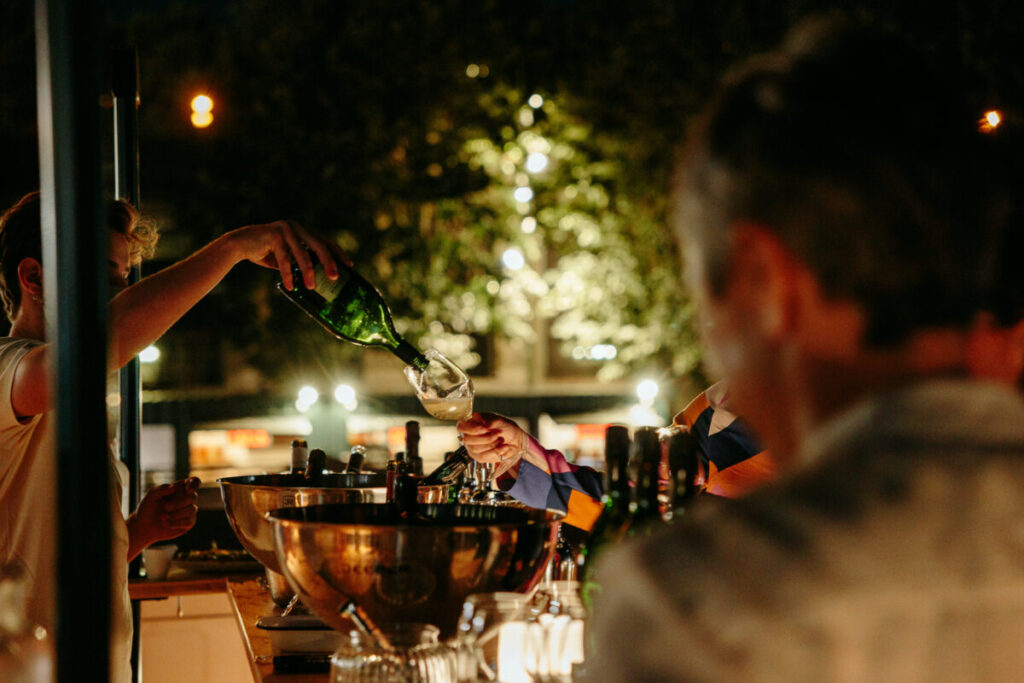 Paris is known for its culinary delights, and drinks are no exception. Paris's wine, beer, and cocktail scene offers a variety that caters to all tastes and budgets.
Wine is undoubtedly the most popular alcoholic beverage in Paris. You can enjoy a simple glass of wine for a few euros or indulge in a more expensive vintage.
The cost of a glass of wine varies depending on the establishment, with prices generally lower in bars than restaurants. Paris has a wide range of wine bars, offering various alcohol prices and a diverse selection that suits every palate.
Beer enthusiasts have plenty of options in Paris as well. Domestic beers, such as Kronenbourg 1664, are readily available and reasonably priced, usually between €4-€6 per pint.
Imported beers, including popular Belgian beers, can cost a bit more, ranging from €6-€8 for a pint. Specialty beer bars and breweries have sprung up throughout the city center, offering unique brews and tastings for aficionados.
For those who prefer cocktails, Paris is home to an array of cocktail bars and trendy mixologists, where you can expect to pay between €10 and €30 for a well-crafted drink. The city's upscale establishments may have higher prices, but their artful concoctions and elegant ambiance make it worth the splurge.
While alcoholic beverages tend to be the focal point, there are non-alcoholic drinks readily available in Paris as well. Water is offered in many restaurants and cafes, with tap water (eau du robinet) usually available upon request.
Bottled water can cost anywhere from €2 to €5, depending on the brand and venue. Other beverages, like coffee (€2-€3), soft drinks (€3.50), and espresso (€1 if standing, €2-€2.50 if seated) are also popular choices to accompany any meal.
Daily Food Expenses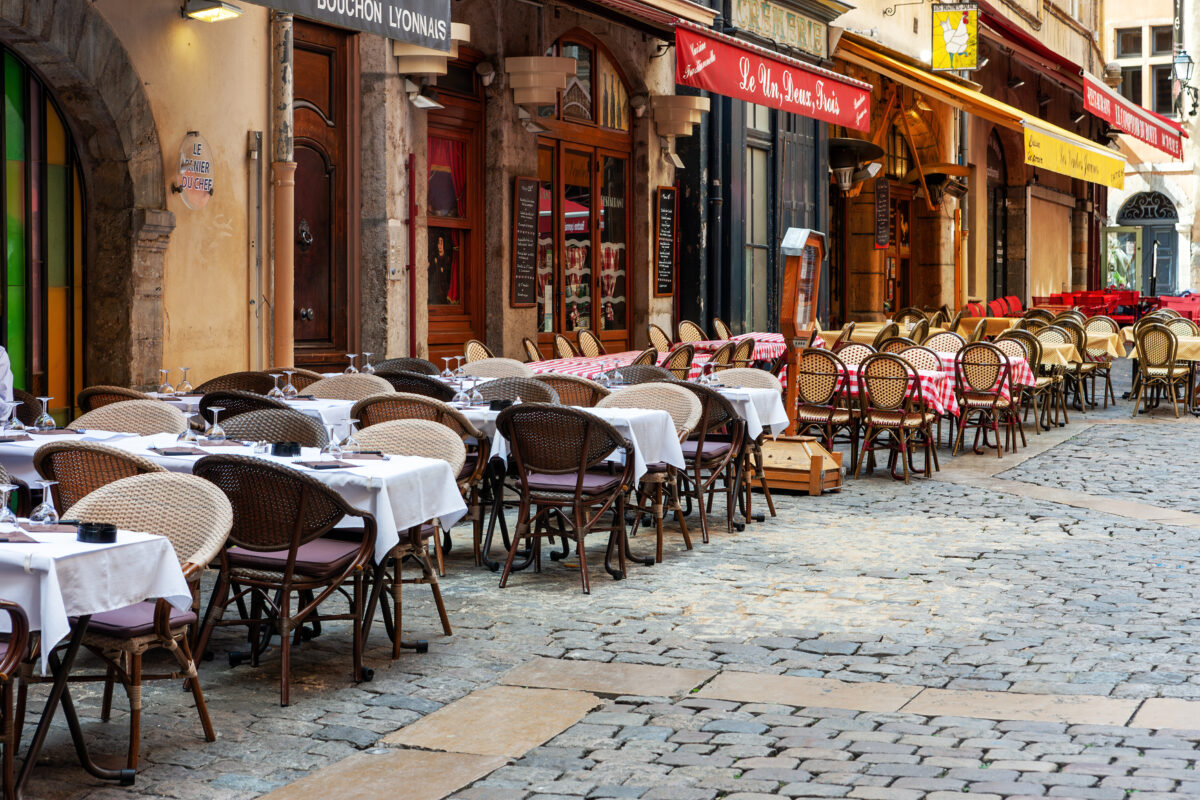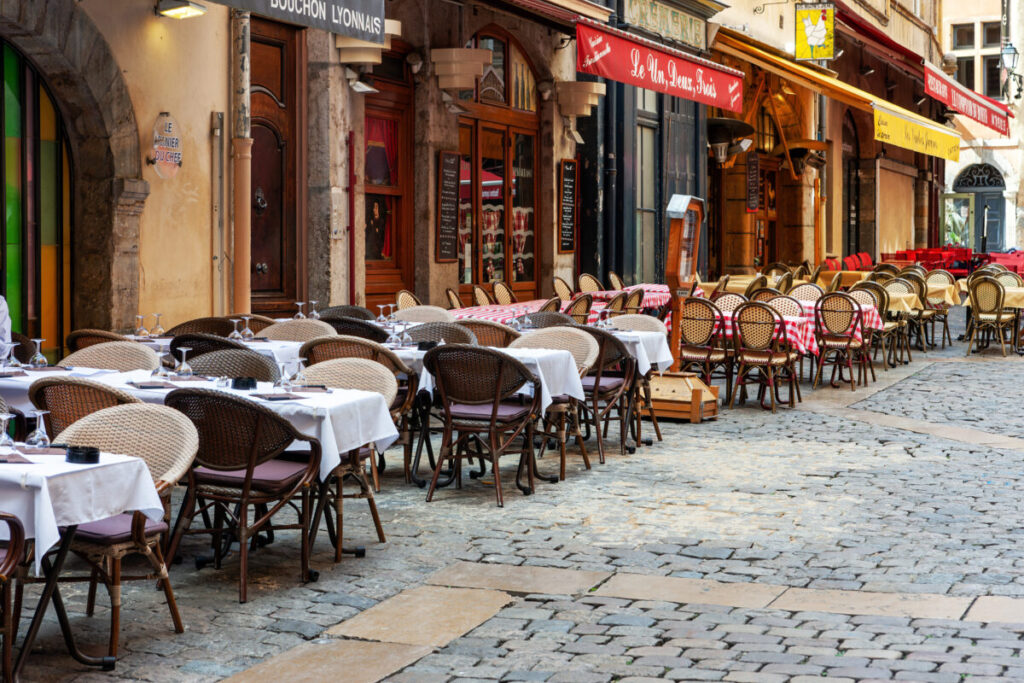 In Paris, the average cost of food per person per day is around €45. However, the city accommodates various budgets, allowing visitors to spend as little as €25 a day on meals or go all out with €65 a day for a more indulgent experience. Food prices and expenses will differ depending on individual tastes and preferences.
Budget travelers can find affordable meals in local bakeries, supermarkets, and street-side cafes. For instance, a filling breakfast of a croissant and coffee might only cost €5, while a satisfying lunch, like a delicious baguette sandwich and a beverage, could range between €7 and €10. Dinner can be enjoyed at a reasonably priced restaurant, where the plat du jour (dish of the day) averages around €15.
For those with a higher budget, Paris offers an array of exquisite dining experiences. A typical breakfast at a charming Parisian café or bistro could cost €10 to €15, while a two-course lunch at a mid-range restaurant local cafe might be around €20 to €30 per person. As for dinner, upscale establishments provide multi-course meals and interesting menu options for €40 and above.
Here's a simple breakdown of the daily food expenses in Paris to help plan your budget:
Budget Travelers: €25 per day

Breakfast: €5
Lunch: €7-€10
Dinner: €15

Mid-Range Budget: €45 per day

Breakfast: €10-€15
Lunch: €20-€30
Dinner: €20-€25

High-End Budget: €65+ per day

Breakfast: €15-€20
Lunch: €30 and above
Dinner: €40 and above
Make sure to factor in your daily food expenses while planning your trip to Paris. It is essential to allocate an appropriate budget based on your dining preferences, whether to indulge in the city's haute cuisine or savor the local, affordable gems.
Budget Friendly Food in Paris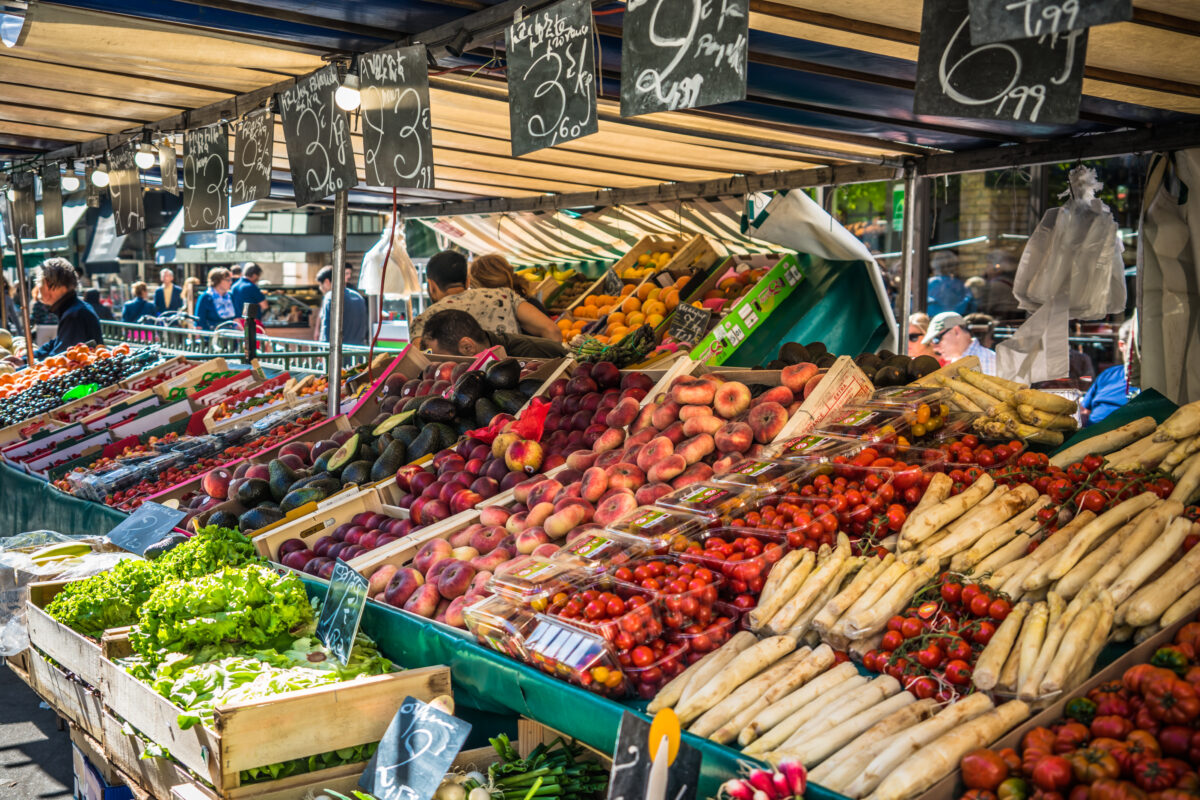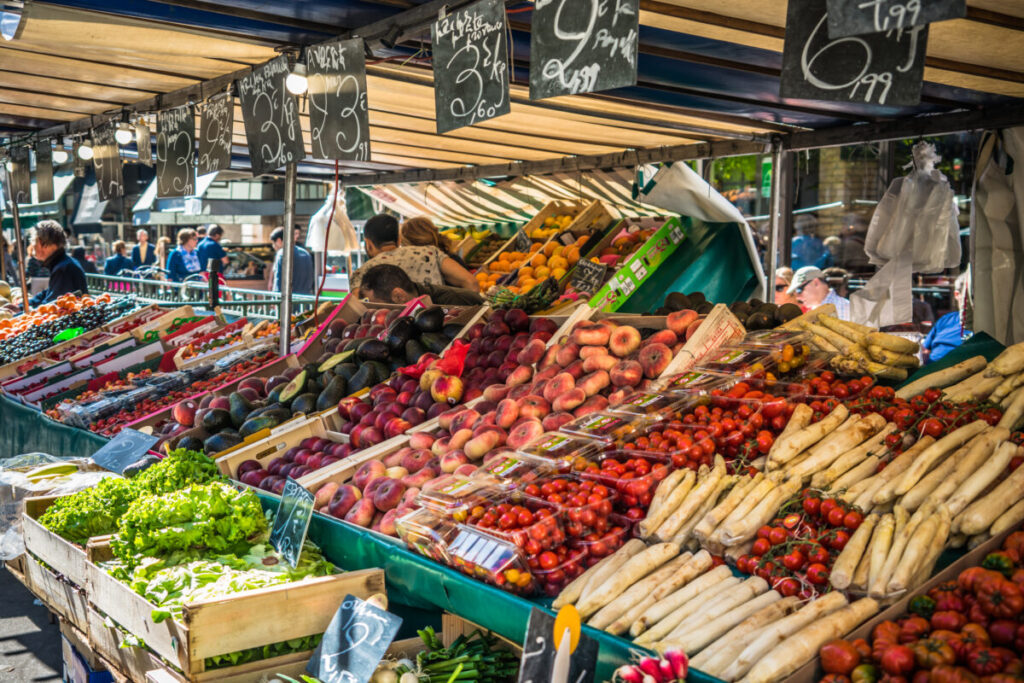 Paris, known for its exquisite cuisine, can accommodate those on a tight budget. Affordable options, such as street food, supermarkets, and basic meals, offer a genuine taste of Paris without breaking the bank.
For breakfast, a simple croissant or baguette from a local bakery or cafe accompanied by a cappuccino is a great way to start the day without spending too much money. Lunchtime picnics, using fresh ingredients from supermarkets or local markets, are both cost-conscious and a delightful Parisian experience.
Inexpensive lunch options include sandwiches, fast food, and kebabs. Many restaurants propose affordable prix-fixe lunch menus that allow diners to enjoy and eat a satisfying meal without straining their wallets. Asian and Middle Eastern eateries often provide great value, with satisfying food portions like curry and rice at reasonable prices.
Street food is another budget-friendly way to explore Parisian cuisine. From savory crêpes and falafel to bakeries selling quiches and pastries, delicious, inexpensive meals are available everywhere.
Aim for early-bird specials for dinner, when many establishments offer steep discounts on high-quality meals. Keep an eye out for "formule" or "plats du jour" on menus, which indicate lower-priced options or daily specials at an inexpensive restaurant.
By exploring these affordable options, locals and tourists can enjoy Paris's rich culture and flavors, even on a limited budget.
Frequently Asked Questions
What is the average price of a meal in Paris?
The average price of a meal in Paris can vary depending on the type of restaurant or food you choose. You may expect to pay between €15 to €30 for a moderate restaurant for a meal. If you opt for street food or fast-food chains, you can find meals for as low as €5 to €10.
How much should I budget for daily meals in Paris?
To budget for daily meals in Paris, it is recommended to allocate approximately €45 per person per day. However, you can manage with around €25 per day if you are on a tighter budget. For those seeking a more luxurious dining experience, consider planning for €65 or more daily.
Are the prices at restaurants in Paris high?
Paris offers a wide range of dining options, with some being more expensive than others. Generally, the average prices of at restaurants in Paris can be considered moderately high, especially in tourist areas. However, you can find affordable dining options in local neighborhoods and side streets.
What does a typical breakfast cost in Paris?
A typical breakfast in Paris usually consists of a croissant or a baguette, accompanied by a cup of coffee. You can expect to pay around €3 to €7 for a light breakfast at a café or bakery. If you prefer a more substantial meal with eggs, cheese, and other items, the cost may range between €8 and €15.
What is the average cost of dining out in Paris?
When dining out in Paris, the average cost per person, including a starter, main course, and dessert, can range from €15 to €50, depending on the restaurant's location and ambiance. For a higher-end dining experience, expect to pay €50 or more per person. Keep in mind that drinks and tips are usually not included in the given prices.
Related Resources