Are you prepared to embark on an amazing voyage through the Parisian underworld? The Paris Sewer Museum offers a one-of-a-kind experience that will let visitors discover another side of this great city's history. Delve deep into the underbelly of streets and uncover engineering wonders while exploring these sewers. An incredible journey awaits!
Key Takeaways
Explore the Paris Sewer Museum for an informative journey through the city's subterranean tunnels.
Learn about the evolution of Paris' sewer system and recognize its unsung heroes.
Consider accessibility, admission fees and tour expectations to make the most of your experience.
Exploring the Paris Sewer Museum: A Unique Attraction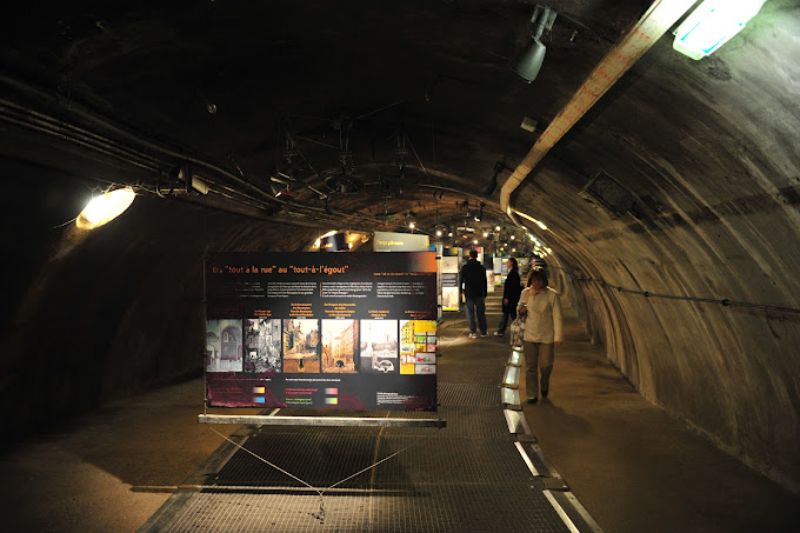 The Musée des Égouts de Paris, or the Paris Sewer Museum, is located inside of the same building as the city's Sewerage Company. At this museum visitors are invited to journey through tunnels beneath ground level in order to gain a fuller understanding of how sewers have been used over time and what role they play in making sure that beautiful City of Light remains clean.
This sewer museum provides an extensive overview on both waste management and sewage systems within Parisian life which dates back many years, something tourists can appreciate when exploring its intricacies even further. A visit here offers a completely unique experience. From discovering engineering feats to experiencing history right at your fingertips – all found underground!
The Evolution of the Paris Sewer System
The Paris sewer system has a storied history dating back to the 1300s. It began with construction of sewers and drains in 1370, as the rapidly expanding city grappled for ways to handle its growing population's waste disposal needs. The importance that this project had on forming essential infrastructure is explored at length by a museum dedicated specifically to the historic parisian sewer system – highlighting how it evolved from an idea right through two thousand one hundred kilometers (1,312 miles) across today's grand scale incarnation.. Visitors can appreciate not just what went into creating such a vast maze of tunnels but also reflect upon vital policy decisions made throughout its development over time since Middle Ages era.
Sewer Workers: Unsung Heroes of the Parisian Underworld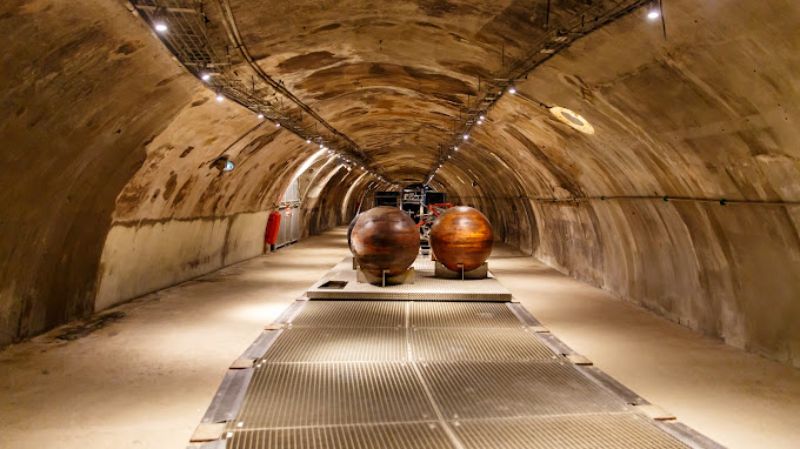 The maintenance and cleaning of the Parisian underworld's underground systems is integral to keeping up with its city's safety, sanitation, and overall well-being. Sewer workers take on a critical role in preserving these goals while also ensuring the proper functioning of water pressure by regularly inspecting and repairing any damages or leaks. To their own invaluable contributions, they assist in removing hazardous materials as well as clearing blockages for optimal flowage. Ultimately protecting citizens from pollution threats through monitoring quality standards.
Throughout history, this unsung group has been a driving force behind developing secure conditions within communities located near sewer networks such providing drinking watersystems that satisfy many hygienic needs across Paris populations . Their work should be highly praised! During your visit at The Seine River Museum dedicated to them pause ,recognize appreciate what an important service all those valiant souls have given us over time when it comes downe too looking after our cities cleanliness ..Our so owed gratitude goes out thank you !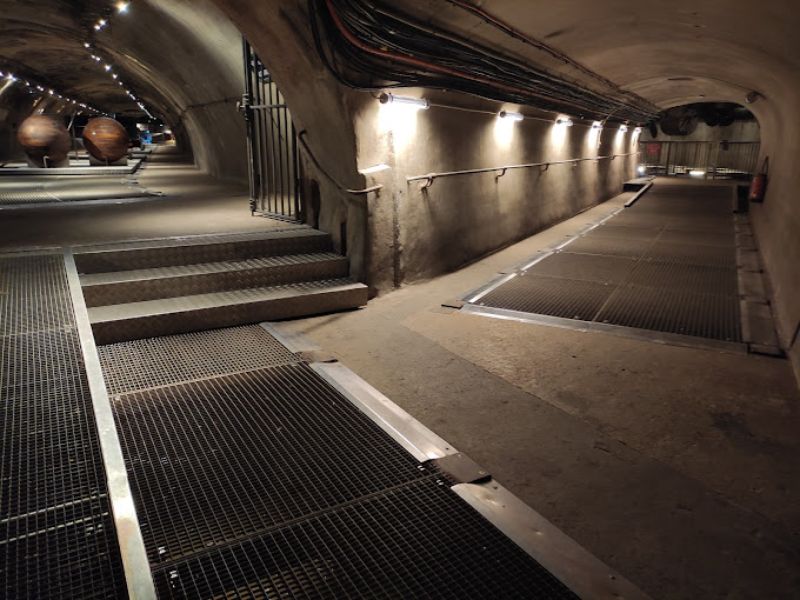 When planning your visit to the Paris Sewer Museum, it is important to consider factors such as admission fees and tour expectations. Whether you would like a guided exploration or self-guided journey, this museum contains plenty of insightful exhibits that will certainly give an appreciation for the capital's secret structures beneath its surface. An adventure within these underground corridors provides unique insight into how this metropolitan city developed through centuries past.
Accessibility and Admission
Located near the Alma Marceau metro stop, the Paris Sewer Museum is open all year-round except for Thursdays and Fridays – with an additional two week maintenance closure in January as well as over Christmas and New Year's. Visitors are treated to free admission for one accompanying support person at this museum that displays fascinating exhibits pertaining to history of sewer systems. Special prices apply also for people with disabilities. At the ticket office, adults pay €4.30 whilst children aged 6 to 16 can gain entrance at a cost of €3.50 apiece, while under sixes get free entry into it altogether! Last admissions occur by 4 PM so you have plenty of time available here if your interest lies within sewers system historically connected with Paris city itself!
Getting There: Transport Options
Visiting the Paris Sewer Museum can be a breeze thanks to all of the available transport options. There are multiple ways to get there, like taking the metro and RER trains which arrive at pont de l'alma station or opting for a bus with Alma-Marceau as its stop, this location is particularly handy since it serves as an ideal hub when travelling between them.
Having various forms of transportation makes exploring this unique museum more comfortable while fitting into your itinerary without any issues. Plus you'll have access to one of the most exciting attractions that only Paris has –the sewer system!
Embracing the Sights, Sounds, and Smells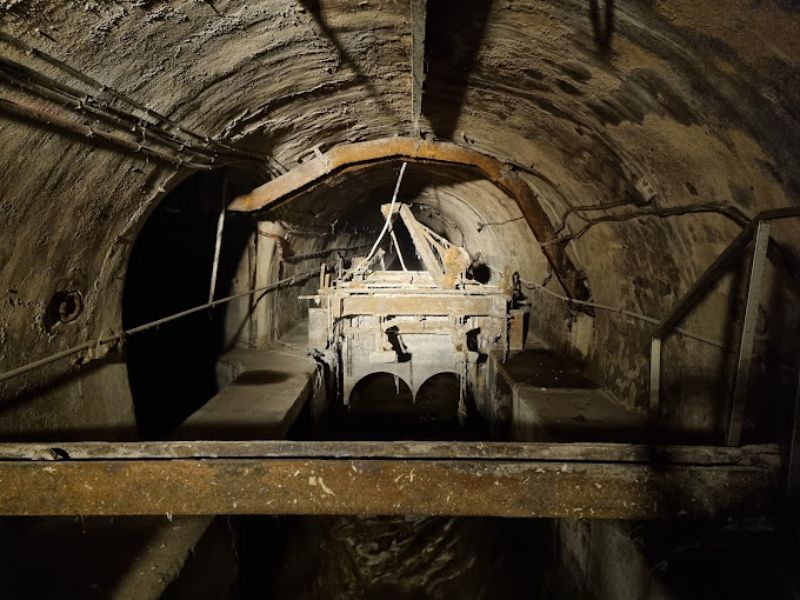 The Paris Sewer Museum offers an enthralling sensory experience that takes you deep into the mysterious underworld of Paris. During your time in the museum, be sure to take a moment and embrace all it has to offer: life-size mannequins, tunnels offering sights and smells from working sewers throughout the city, including its distinct scent. Plus there is also subterranean water movement providing plenty of soundscapes for those who explore.
This immersive environment provides unparalleled insight into one of engineering's greatest marvels – within this hidden part of history lies true stories waiting to be uncovered by those willing enough dive down below what's typically visible on surface level visits around The City Of Light. Nowhere else can such knowledge about sewer systems across Paris really come alive like they do at this particular museum!
Allowing visitors unique access through exploration right underground allows us greater understanding as well appreciation surrounding parisian infrastructure so long intertwined with daily living here in France's capital over centuries gone past today alike . It definitely stands out as remarkable opportunity offered up by no other place quite like it!
Beyond the Sewers: Nearby Attractions and Activities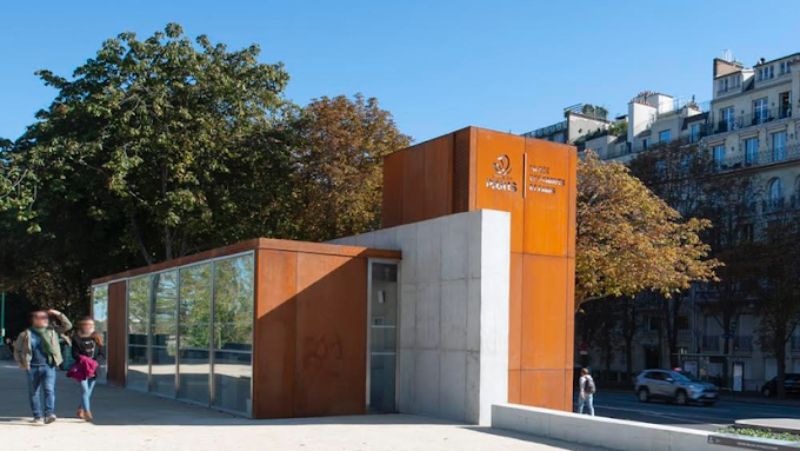 After exploring the Paris Sewer Museum, why not check out nearby attractions to Enjoy your visit? Only a short distance away you can find the symbolic Eiffel Tower with fantastic views of the River Seine and take in some beautiful Haussmannian architecture.
Make sure that during your stay in Paris, you experience all its heritage aboveground as well underground, get ready for a memorable journey!
Delving Deeper: Further Reading and Viewing
If you're looking to gain a deeper understanding of the Paris sewer system, resources like books, documentaries and more can be beneficial. For starters, check out the Museum of Sewers' website in Paris, it offers comprehensive knowledge about subterranean sewers around this great city. For those fascinated by cultural or societal influences related to these drains. Architectural Review provides an informative article on Haussmann's project titled 'Down Parisian Drains: The Invisible Harm'.
Guided Tours vs. Self-Guided Exploration
The Paris Sewer Museum is equipped to meet various needs, as it provides both guided and self-guided visits. Those opting for a more structured approach can join museum staff on one of their comprehensive tours lasting between 1-2 hours which will give them insight into the history and impressive architecture behind the sewer system in Paris. For those who would prefer to explore without an instructor at hand they have the opportunity to travel through this complex network independently with no time frame or specific route set out for them.
No matter how you decide best observe this interesting piece of French heritage, whether that be embarking upon a tour led by knowledgeable guides or discovering its intricacies solo. All options are catered for here at The Paris Sewer Museum!
Souvenirs and Memories: The Paris Sewer Museum Gift Shop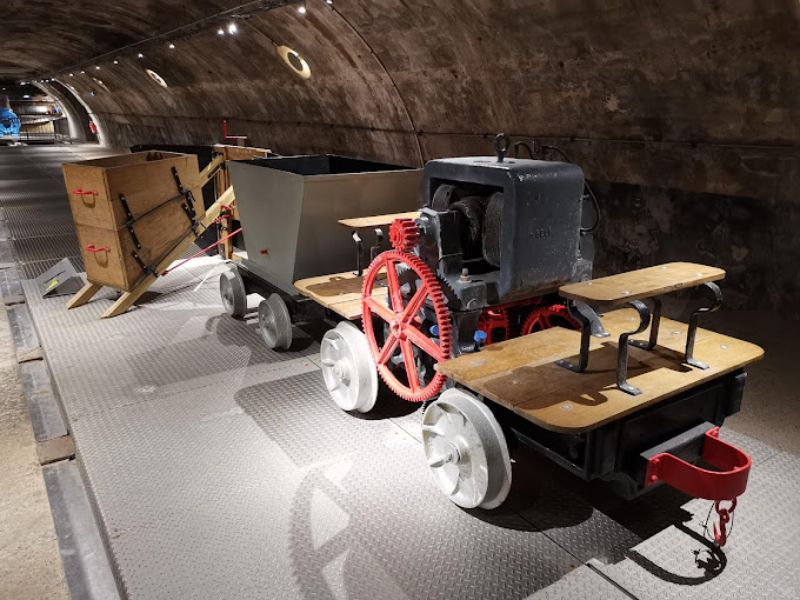 Take home a unique reminder of your experience in the sewers beneath Paris. The city's Sewer Museum provides an extensive range of souvenirs and memorabilia at its gift shop, such as plush rats or trinkets to commemorate your tour. These keepsakes will be reminders that you have explored into this remarkable underworld below Paris.
Summary
Visitors to the Paris Sewer Museum have an opportunity for a truly one-of-a-kind, captivating experience. By exploring the network under the bustling streets of Paris they gain insight into its amazing engineering feats and learn about its rich history from prehistory up until today. During both guided and self guided tours, visitors can traverse through this hidden world beneath their feet and discover why it remains essential to everyday life in Paris's underworld.
Whether you choose interactive activities or simply observe your surroundings as part of a group tour, there are plenty of ways to explore sewers underneath centuries old buildings like never before at The City's museum dedicated specifically for learning more about sewer systems throughout time in our beloved city:Paris! With such great opportunities available no matter how experienced travellers might be with tunnels and passes away below street level, everyone is sure go leave feeling not only educated but also immensely grateful towards those responsible maintaining these incredible yet often overlooked infrastructure wonders that comprise modern day living within cities across all over Europe..
Frequently Asked Questions
Why are the sewers in Paris a tourist attraction?
The Musée des Égouts de Paris, popularly known as the Paris Sewer Museum is a much sought-after attraction by tourists due to its unique underground tunnels and interesting history of the sewers. Without them, it's certain that Paris would not be what it is today. The museum provides visitors with an in depth look into how fundamental sewer systems are for all cities including this one, making this place both fascinating and enlightening at once!
How long are the sewers in Paris?
The sewage system in Paris, first constructed back in 1878 and stretching to 600 kilometers long, was designed with the intent of preventing illnesses that may be caused by unclean water.
How old are the sewage tunnels under Paris?
The sewers of Paris have had a long history, having been created as early as 1370 and expanded under Napoleon Bonaparte in the 1800s. This system was eventually completed by his nephew Napoleon III almost 200 years later in 1894 making it one of the oldest sewage systems with tunnels underneath the city.
What is the admission price for the Paris Sewer Museum?
Admission to the Paris Sewer Museum is complimentary for all those under 6, and €3.50 for children aged between 6-16. Adults will be charged a fee of €4.30 upon entry into this unique museum located in the City of Light – an experience you won't forget!
How long does a guided tour at the Paris Sewer Museum last?
Visitors to the Paris Sewer Museum can enjoy a guided tour of around one or two hours exploring this historic underground network beneath the city.