A journey to France promises a diverse and unforgettable adventure beyond iconic landmarks and striking architecture. This culturally rich country is nestled in the heart of Western Europe and hosts various unique experiences suitable for travelers of all interests. From the majestic peaks and outdoor excursions in the French Alps to the art and history immersed within the streets of Paris, there's a variety of activities to suit every taste.
France's picturesque countryside, alluring coastline, and vibrant urban cities offer many unique opportunities to create unforgettable memories.
A few include indulging in an immersive French language and cooking class, paddling under the ancient Pont du Gard in Provence, or embarking on a whimsical exploration through the chateaux of the Loire Valley. While the well-trodden paths of popular landmarks hold their undeniable charm, venturing off the beaten track to discover lesser-known attractions adds an enriching layer to your journey.
One cannot speak of French experiences without mentioning the quintessential Parisian picnic surrounded by the historical splendor of the City of Lights. Paris showcases many hidden gems and lesser-known attractions that capture an authentic urban vibe. These experiences redefine the essence of French culture and provide a fresh perspective on the classic vision of enchanting France.
Important Cities in France
Paris and Its Attractions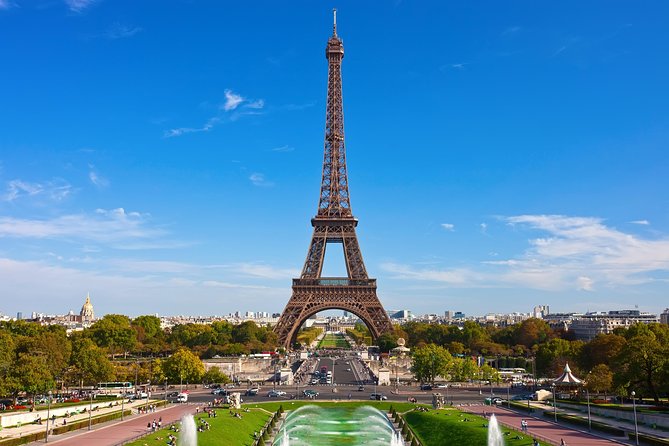 Paris, the romantic City of Lights, is a must-visit destination in France. The city offers iconic attractions such as the Eiffel Tower, the Louvre Museum, and Notre-Dame Cathedral. Don't forget to explore local neighborhoods like Rue Cler, the Marais district, and the Latin Quarter to appreciate the Parisian charm fully.
Exploring Nice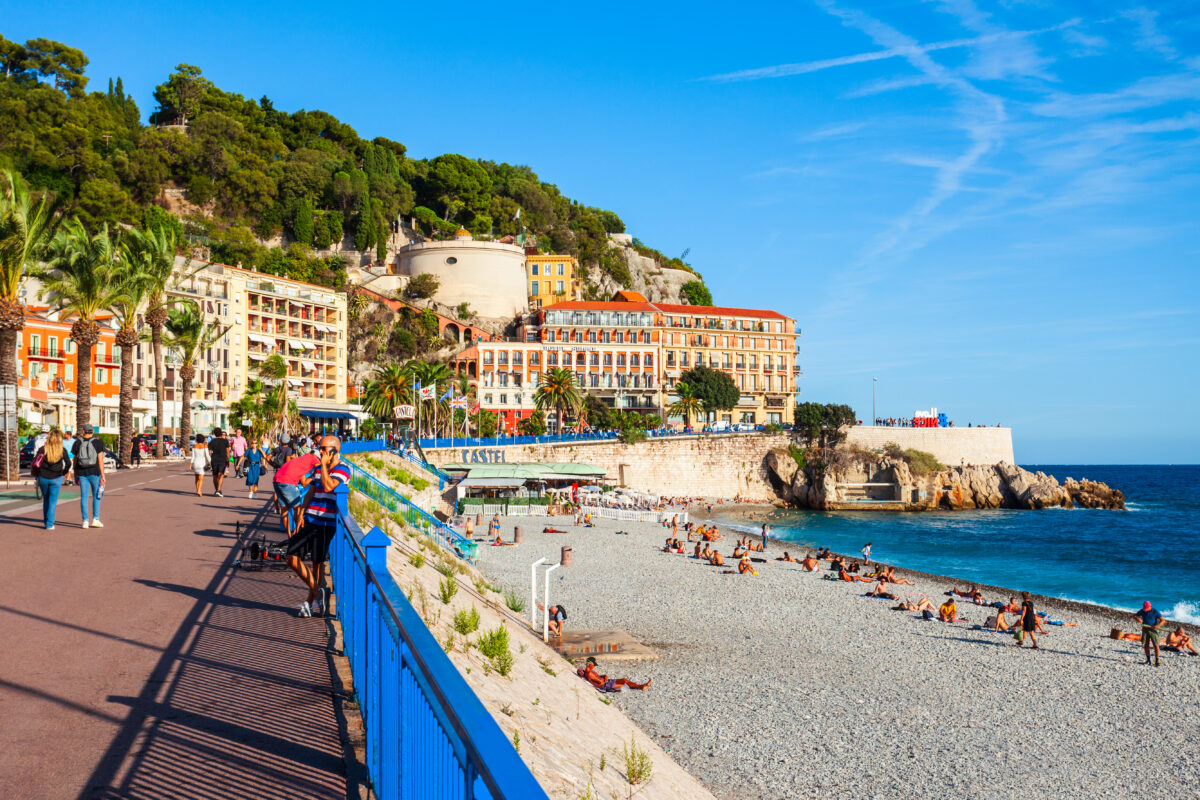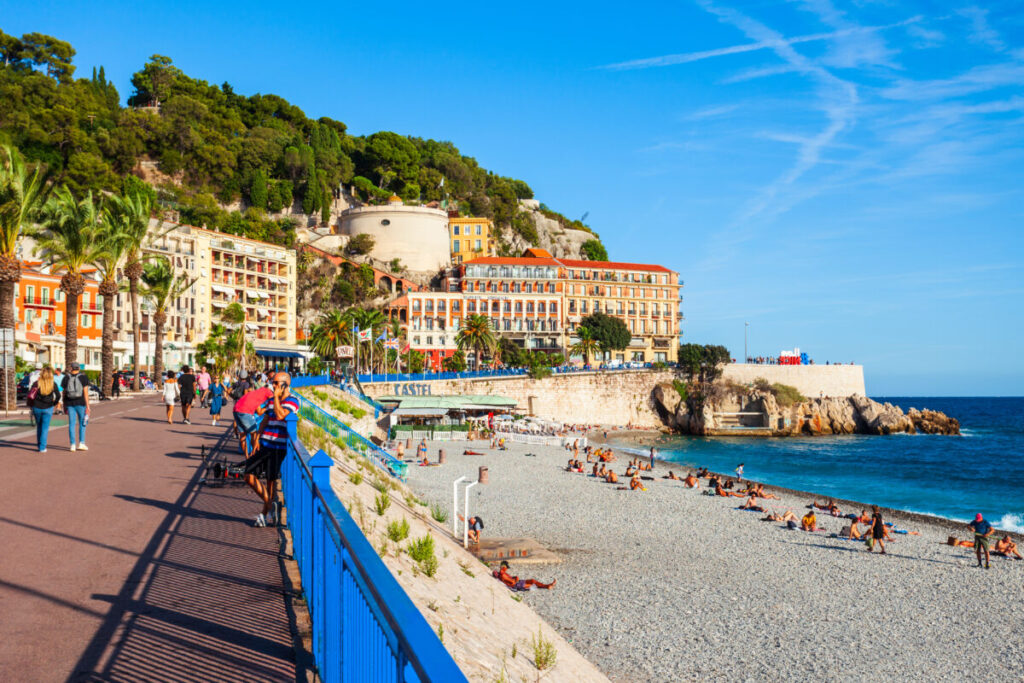 Located on the southeastern coast of France, Nice offers a delightful combination of sun, sea, and the famed salade niçoise. Stroll along the Promenade des Anglais, explore the narrow streets of the Old Town, and take in the stunning views from Castle Hill. Nice is a perfect destination for relaxation and enjoying the Mediterranean lifestyle.
A Trip to Lyon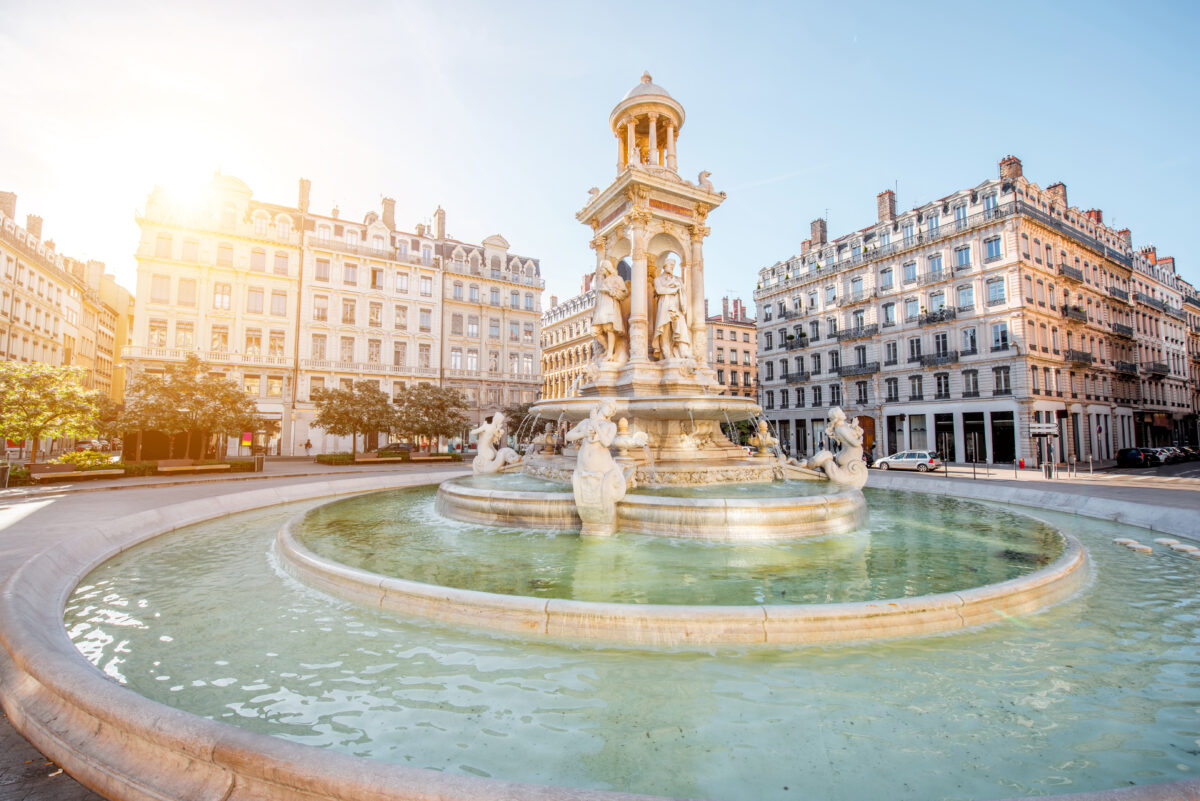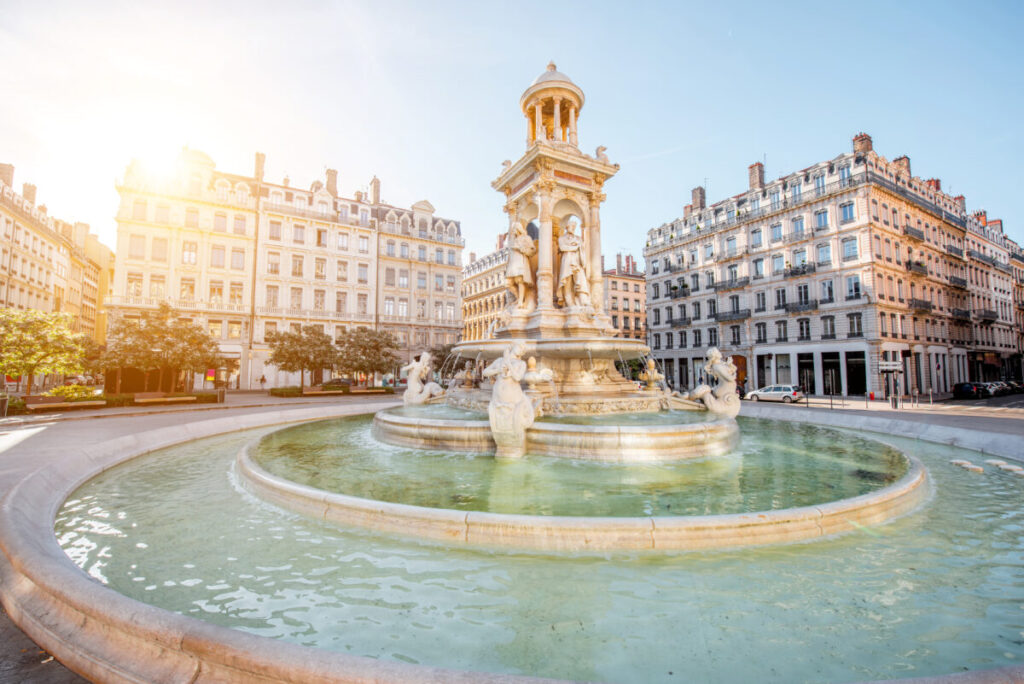 As France's third-largest city, Lyon boasts a rich history and cultural scene. Discover the impressive Basilique Notre-Dame de Fourvière, wander through Vieux Lyon's narrow alleys, and indulge in the local cuisine at one of the many bouchons. Lyon is also known for its vibrant arts and music scene, making it an ideal destination for culture lovers.
The Beauty of Strasbourg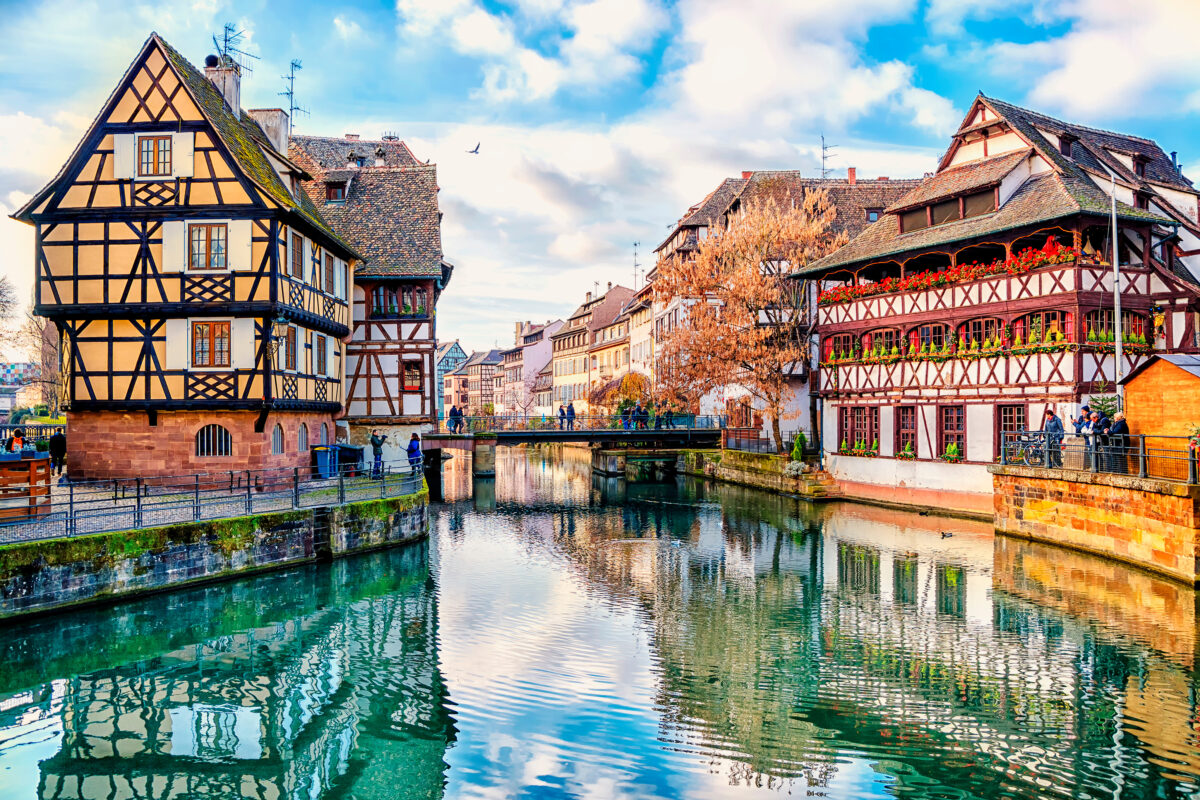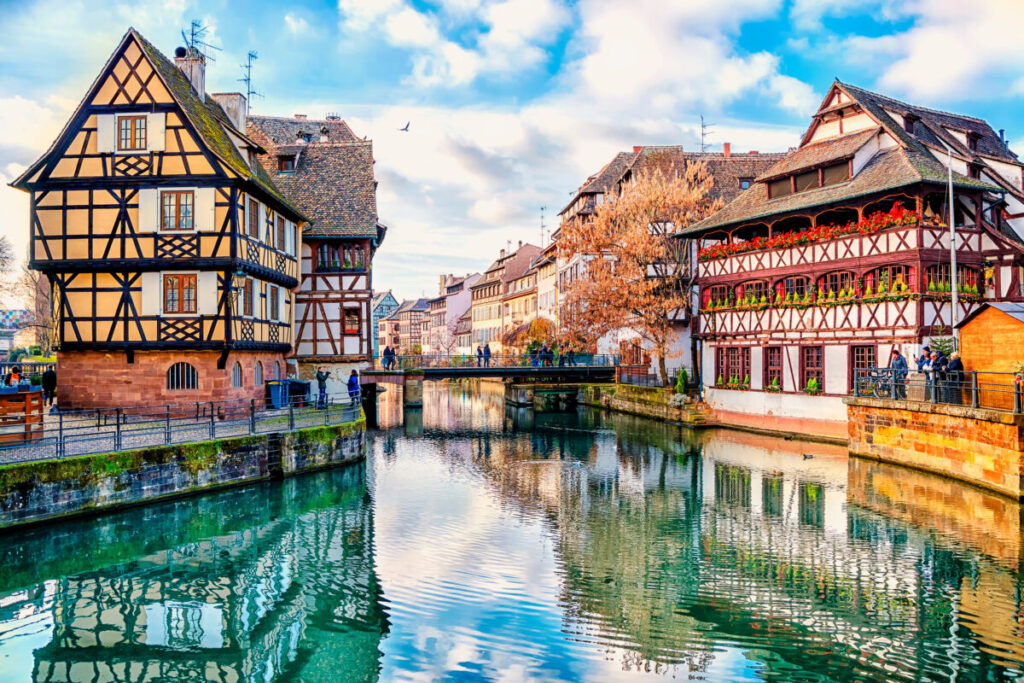 Strasbourg, the heart of Europe, is a picturesque city that perfectly combines French and German influences. Visit the stunning Gothic-style Cathédrale Notre-Dame, explore the medieval Petite-France district, and take a boat ride along the canals. Strasbourg's European Parliament building is a must-see for those interested in contemporary architecture and European politics.
In and Around Marseille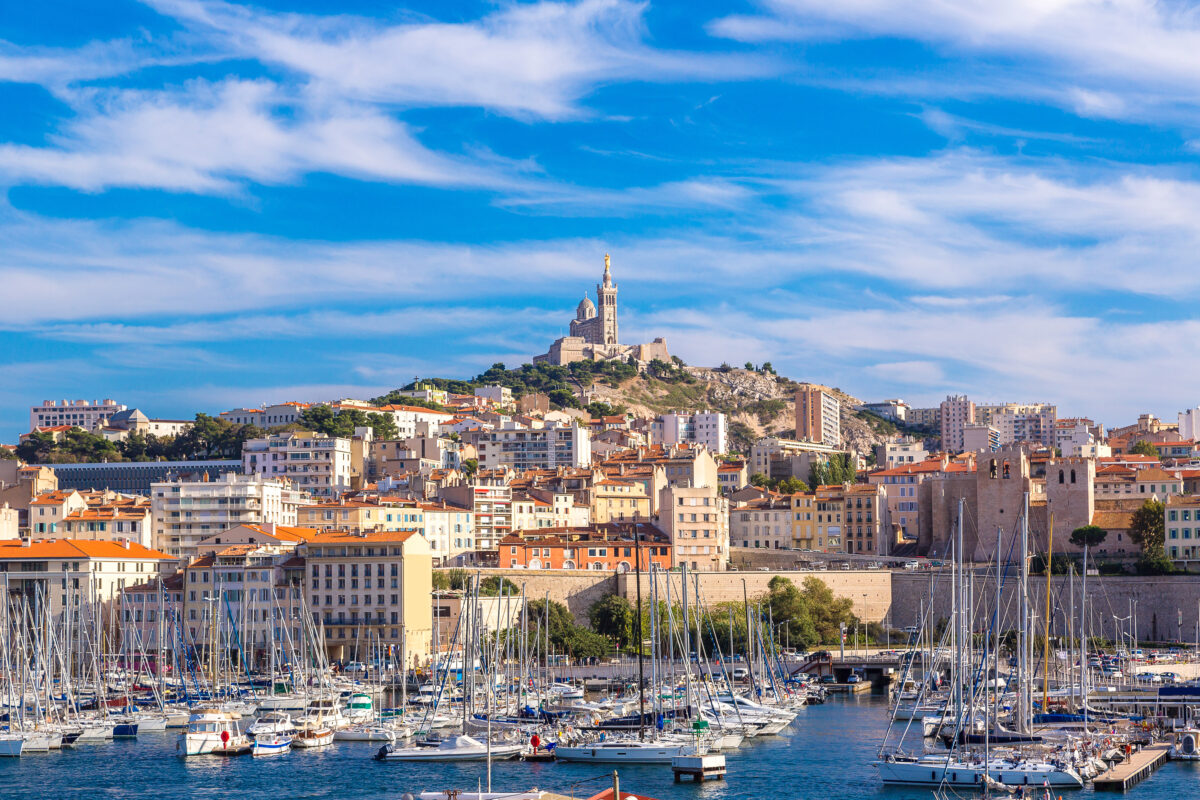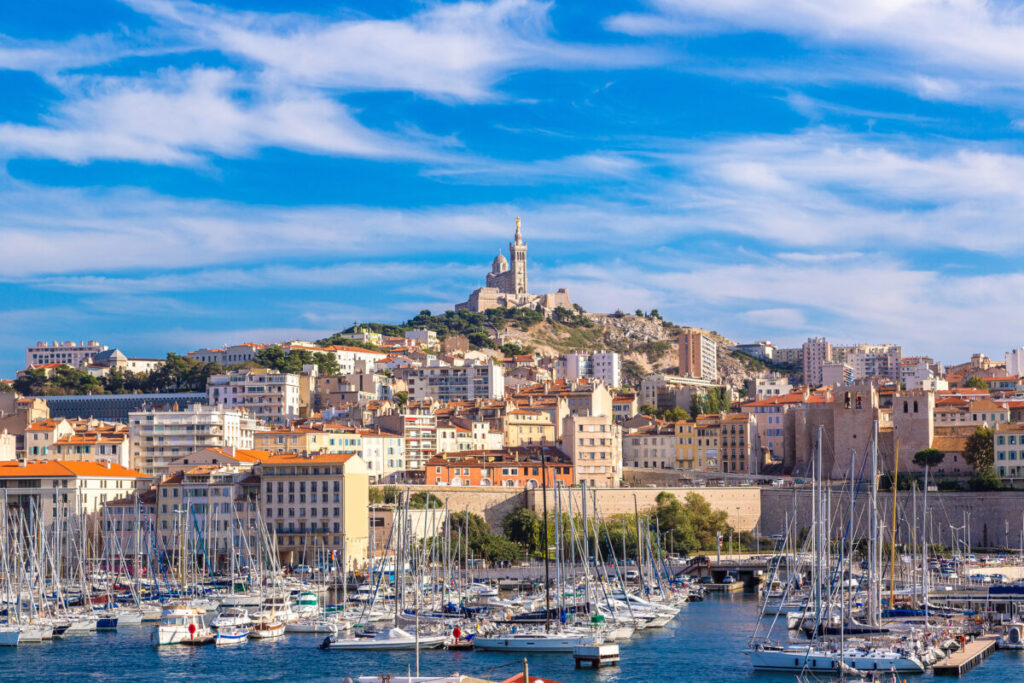 Marseille, France's oldest city, is the ideal destination for history buffs and nature lovers. Wander through the historic Le Panier district, visit the iconic Basilique Notre-Dame de la Garde, and explore the stunning Calanques National Park. Marseille's thriving port and diverse culinary scene make it an excellent base for discovering the charms of southern France.
See Related: The History of the Parisian Underworld at the Paris Sewer Museum
French Landscapes and Outdoor Activities
Provence's Lavender Fields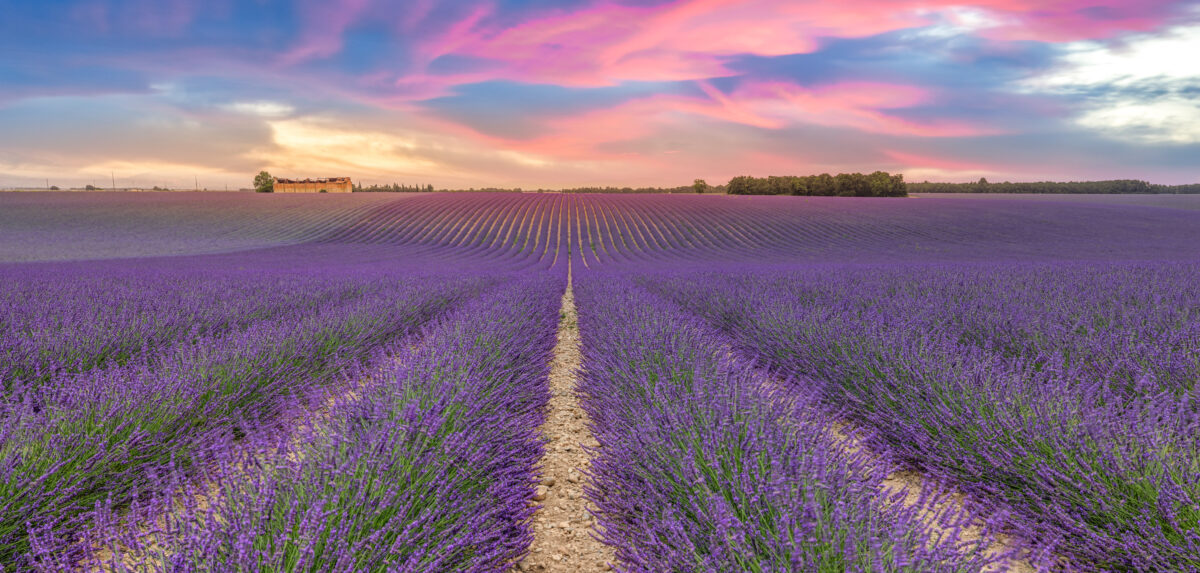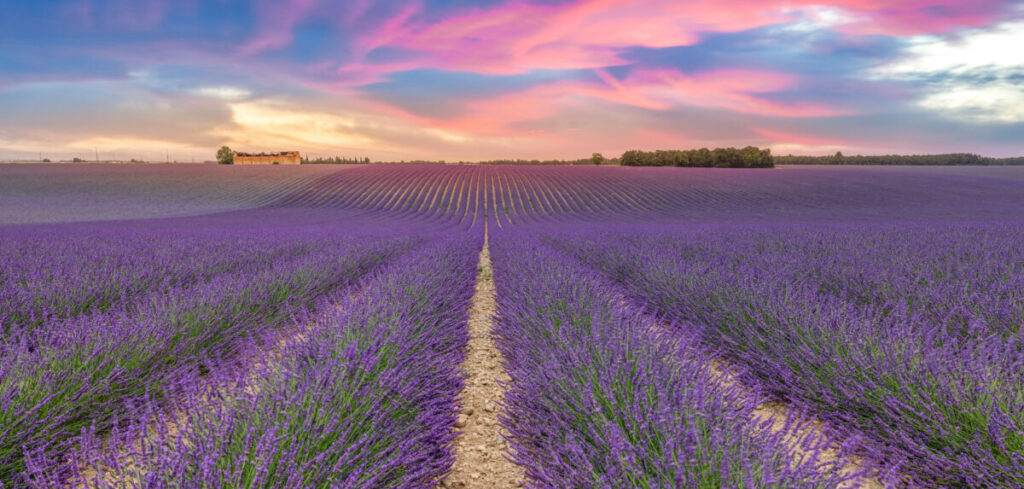 Experience the breathtaking beauty of Provence's lavender fields in full bloom. These vibrant purple landscapes are best visited in the Luberon region during the summer months, when the air is filled with the sweet fragrance of lavender. Both guided and self-guided bike tours provide scenic routes through the picturesque fields, allowing you to explore the area at your own pace. Additionally, kayaking down the Sorgue River amidst these fields offers stunning views and a more adventurous mode of transport.
The Alps and Chamonix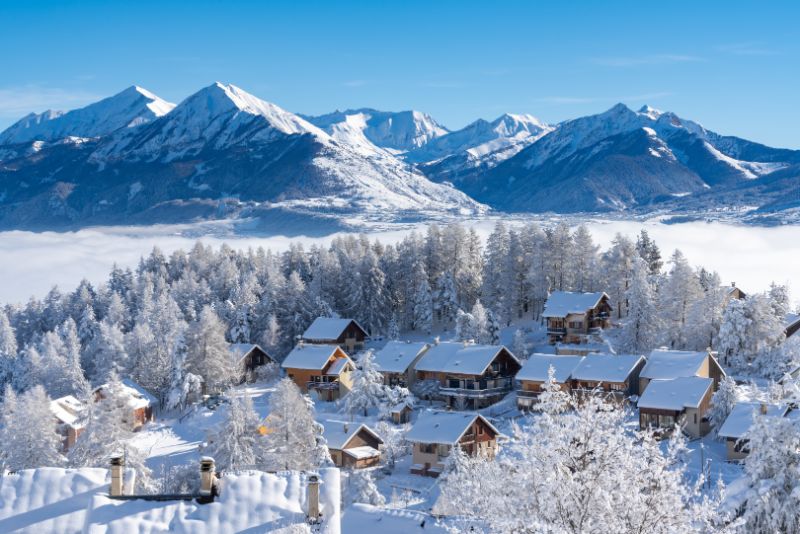 For an action-packed outdoor adventure, head to the Alps, which boast an extensive range of activities in any season. Chamonix, one of France's most popular Alpine destinations, welcomes skiing and snowboarding enthusiasts with its world-renowned slopes in winter.
In summer, hiking trails across the Mont Blanc Massif reveal spectacular natural beauty and panoramic views of the snow-capped peaks. For those seeking a more thrilling experience, try paragliding or zip-lining through the stunning Alpine landscapes.
Beaches and Surf in Biarritz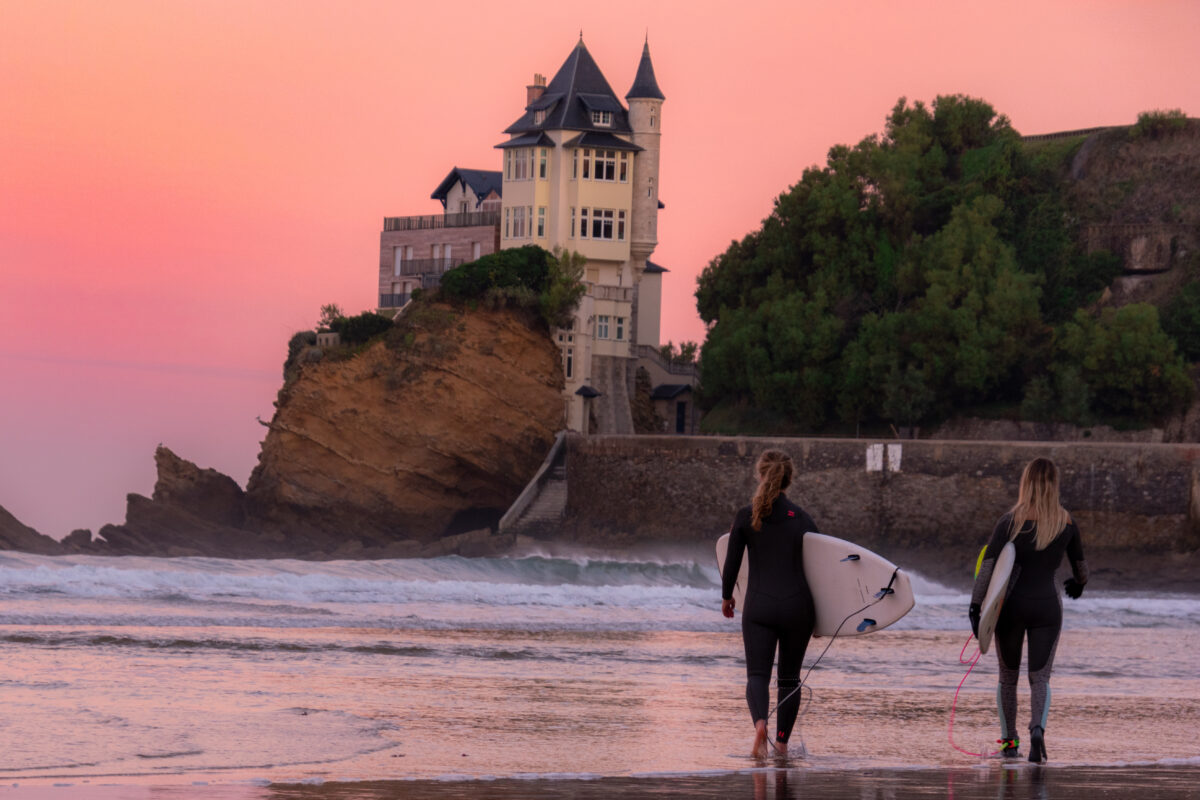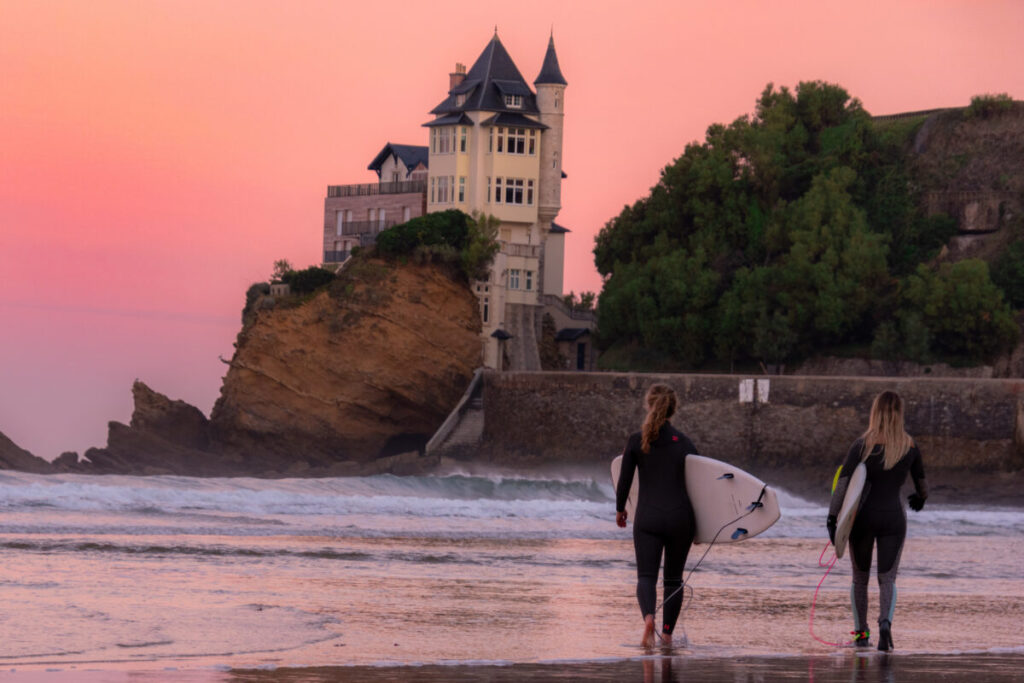 Surf enthusiasts will find a paradise in Biarritz, a picturesque town nestled along the Atlantic coast. This popular surf destination caters to all skill levels with its idyllic beaches and enviable swells.
In addition to surfing, the beaches of Biarritz are ideal for sunbathing, swimming, and people-watching. For a unique outdoor activity nearby, take a stroll or bike ride through the region's coastal paths that showcase spectacular ocean views.
The Volcanoes of Central France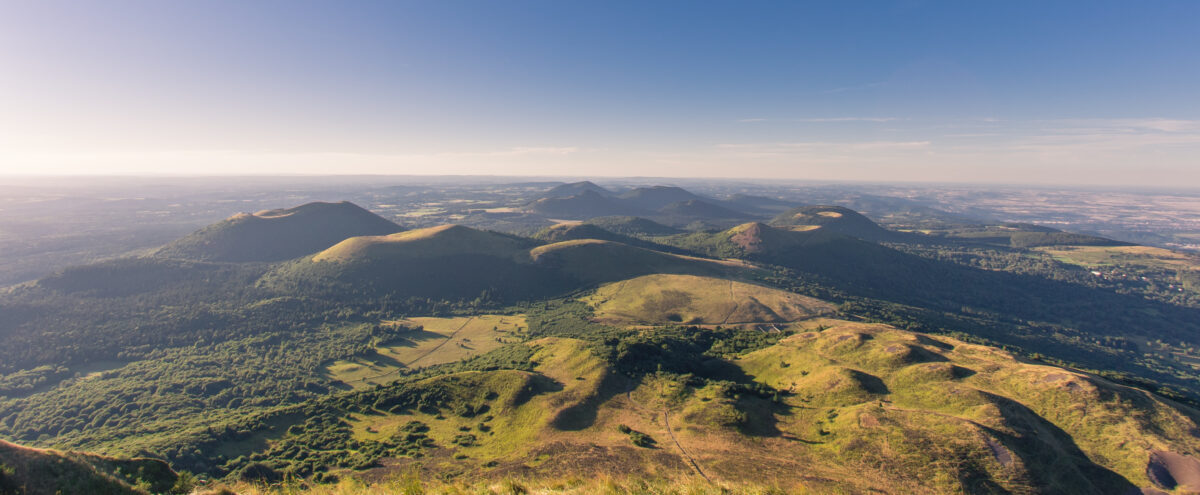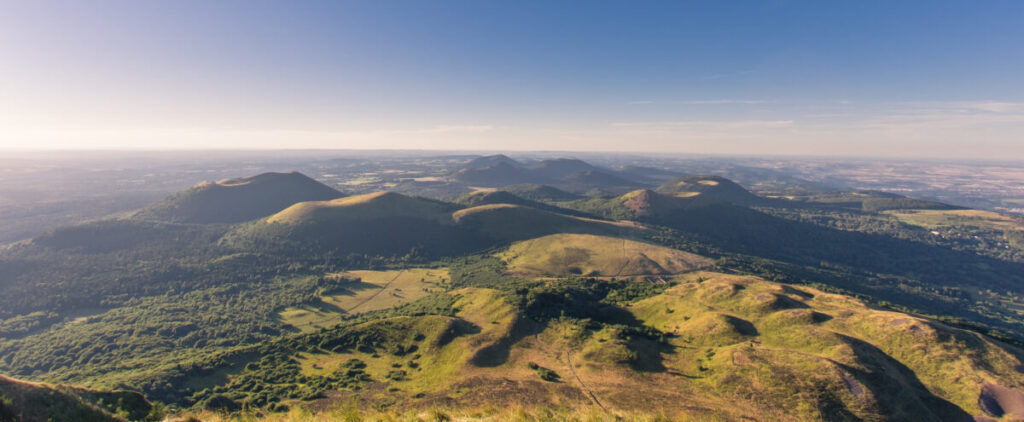 Discover the otherworldly landscapes of Central France's volcanic region known as the Chaîne des Puys. This UNESCO World Heritage site is home to 80 dormant volcanoes stretching across 32 kilometers.
Hiking, biking, and horseback riding trails wind through the verdant landscapes, offering magnificent views of the dramatic volcanic cones, lush valleys, and vast plateau. A visit to the highest peak, Puy de Dôme, provides a panoramic view of the entire region, making it a must-see vantage point during your exploration of Central France's natural wonders.
Historical Landmarks and Monuments
Eiffel Tower, a Symbol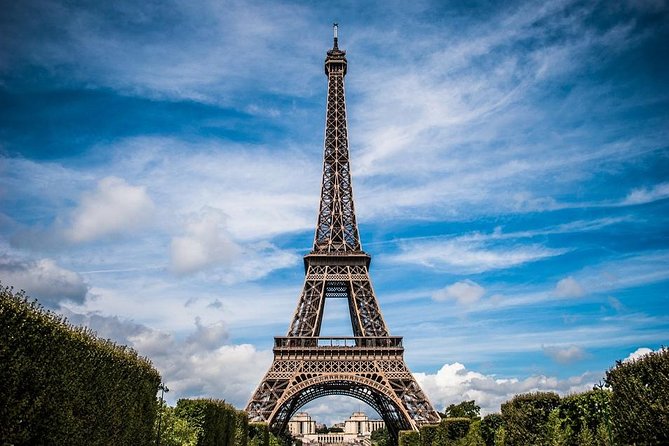 The Eiffel Tower is undoubtedly the most famous symbol of France. Standing at 330 meters tall, it was completed in 1889 by Gustave Eiffel for the World's Fair. Today, it welcomes millions of visitors yearly who admire its intricate lattice design and stunning views of Paris.
See Related: Must-Visit Locations in Paris: An Insider's Guide
The Versailles and Its Hall of Mirrors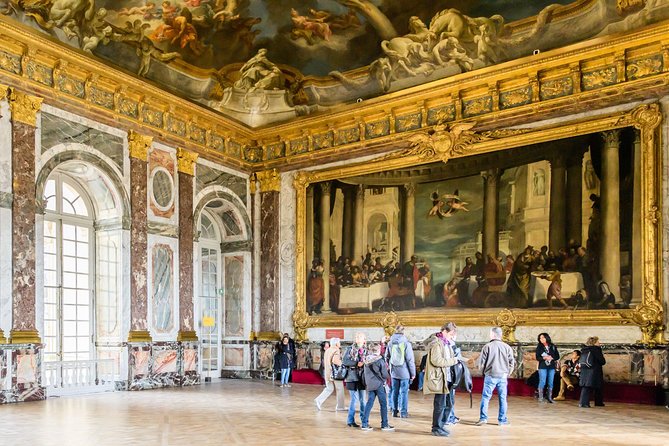 The magnificent Palace of Versailles was once the seat of French royalty. King Louis XIV expanded the château in the 17th century, making it the grandest symbol of his monarchy.
The palace's most impressive room, the Hall of Mirrors, boasts 357 mirrors that reflect the ornate gardens through its 17 large windows. Nowadays, visitors from around the world come to admire the palace's splendid architecture and beautiful gardens.
Notre Dame Cathedral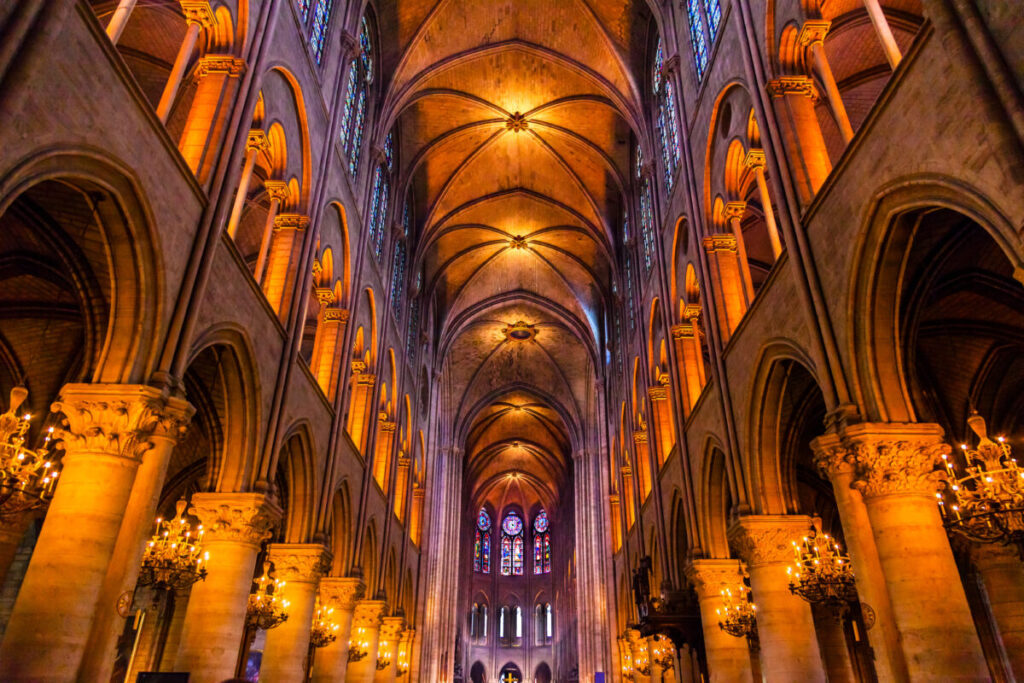 Notre Dame Cathedral, a striking example of French Gothic architecture, is another iconic monument in Paris. Constructed between 1163 and 1345, this medieval Catholic cathedral is known for its beautiful stained-glass windows, flying buttresses, and the tragic 2019 fire that severely damaged its roof and spire. Though currently undergoing restoration, the exterior remains highly admired for its architectural grandeur.
Pont Du Gard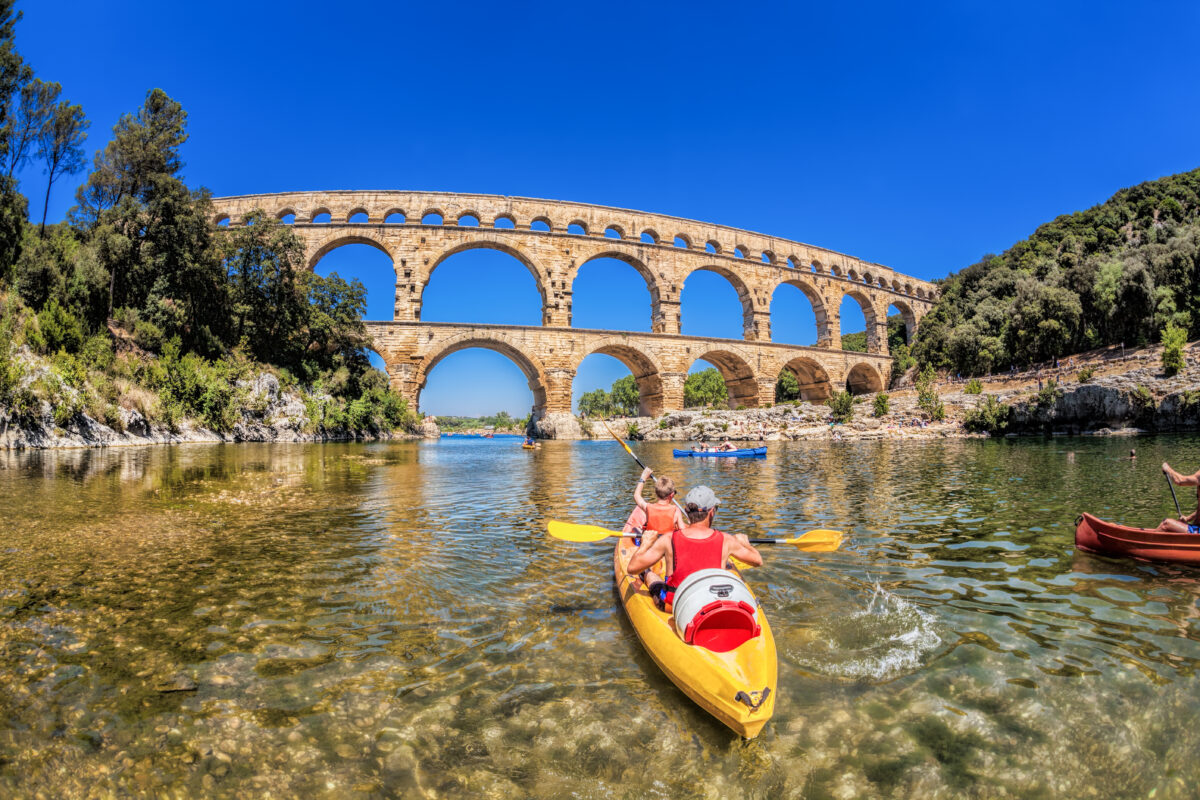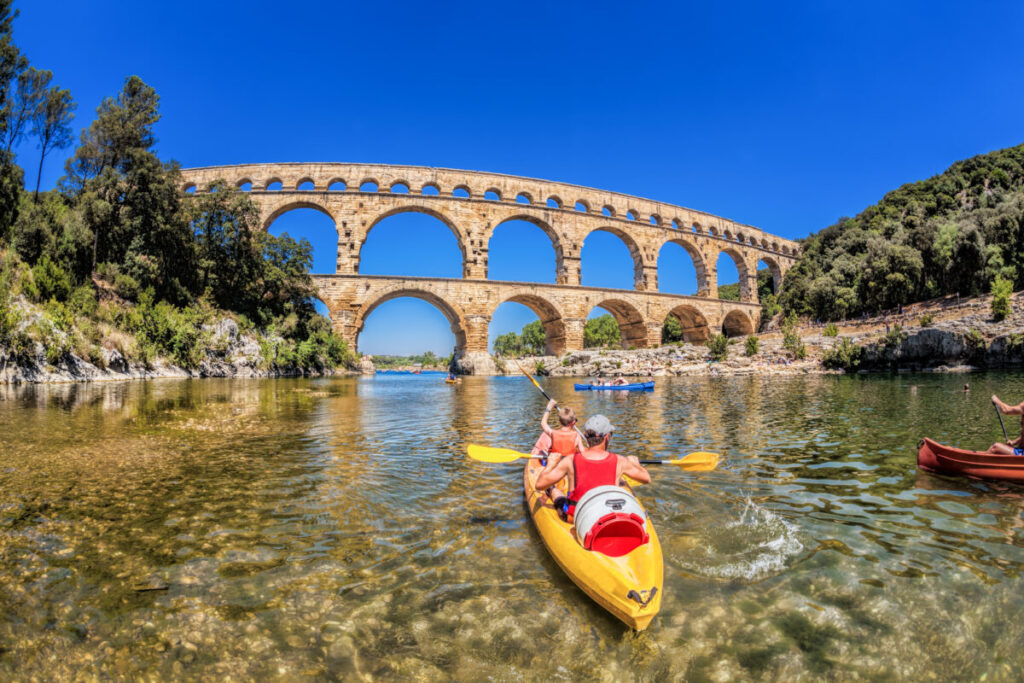 The Pont du Gard, an ancient Roman aqueduct bridge, is a testament to the impressive engineering of the Roman Empire. Located in southern France, it spans the Gardon River and once carried water 50 kilometers from Uzès to Nîmes over 2,000 years ago. Recognized as a UNESCO World Heritage Site, the Pont du Gard is an astonishing feat of ancient architecture and a must-see when exploring France's historical landmarks.
Other notable landmarks in France include the Palais Garnier, an elegant and opulent opera house in Paris, and the Champs Elysee, a famous avenue running from the Place de la Concorde to the Arc de Triomphe. These historical sites and monuments showcase France's rich culture and architectural marvels, making them essential destinations for any traveler's itinerary.
See Related: Best Places for Falafels in Paris
Art and Culture in France
The Louvre and Its Treasures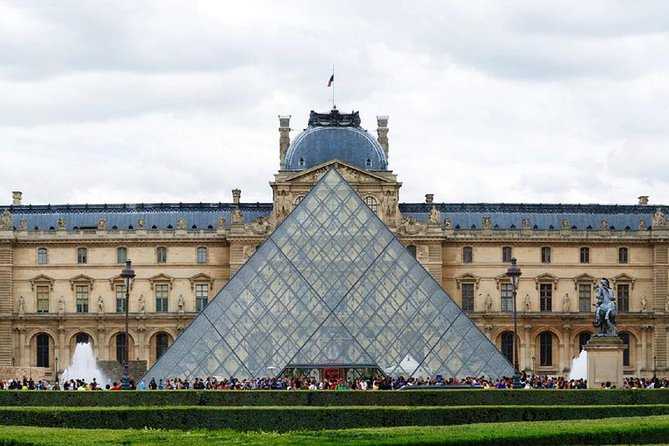 The Louvre, located in the heart of Paris, is one of the world's most renowned art museums. Its collection spans centuries of art, from Ancient Egyptian artifacts to modern masterpieces.
Among its most famous works are Leonardo da Vinci's Mona Lisa, the Venus de Milo, and the Winged Victory of Samothrace. The Louvre offers a rich cultural experience, with guided tours and workshops available for visitors wanting to deepen their knowledge and appreciation of art.
Marais, the Artistic Heart of Paris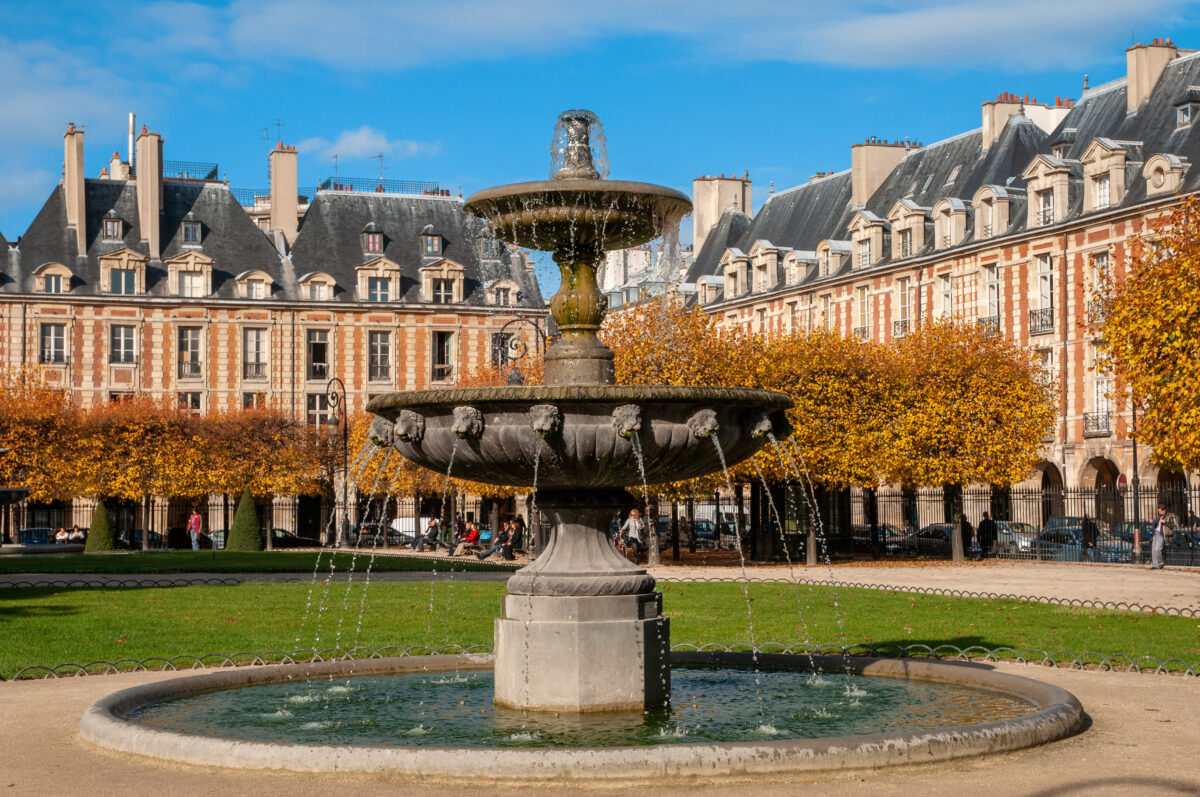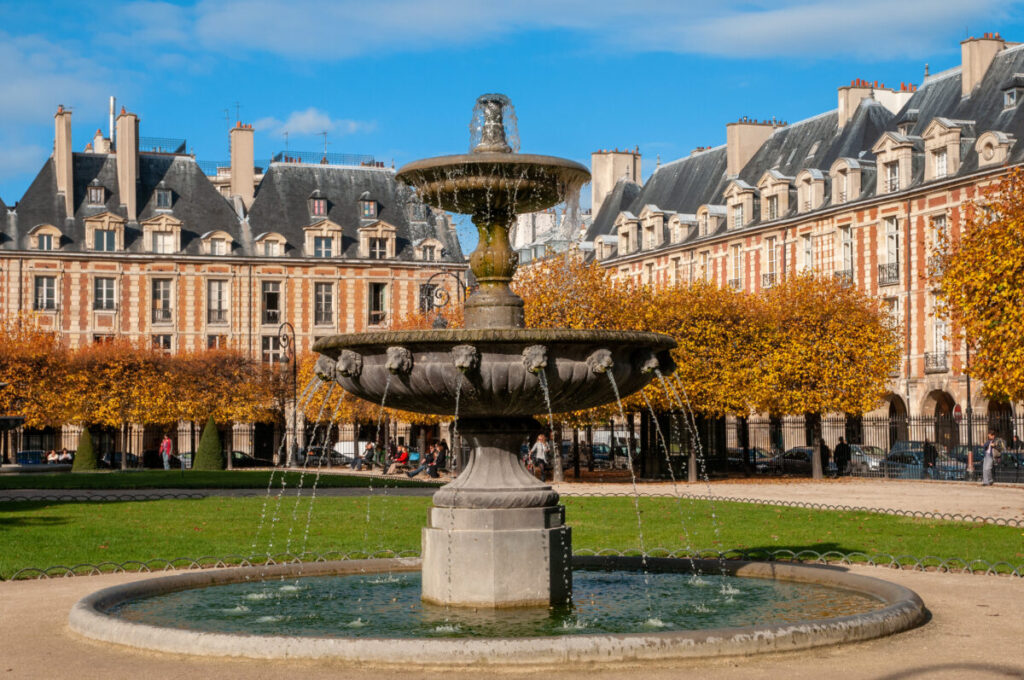 The Marais district represents the artistic heartbeat of Paris. Known for its picturesque streets and historic architecture, this neighborhood has numerous art galleries, studios, and museums.
The Picasso Museum, housed in a 17th-century mansion, boasts a vast collection of famous artists' work. Another notable institution in the area is the Musée Carnavalet, which is devoted to the history of Paris, showcasing art and historical artifacts. A walk through the charming Marais streets is necessary for art lovers exploring Paris.
Shakespeare and Co, a Literary Mark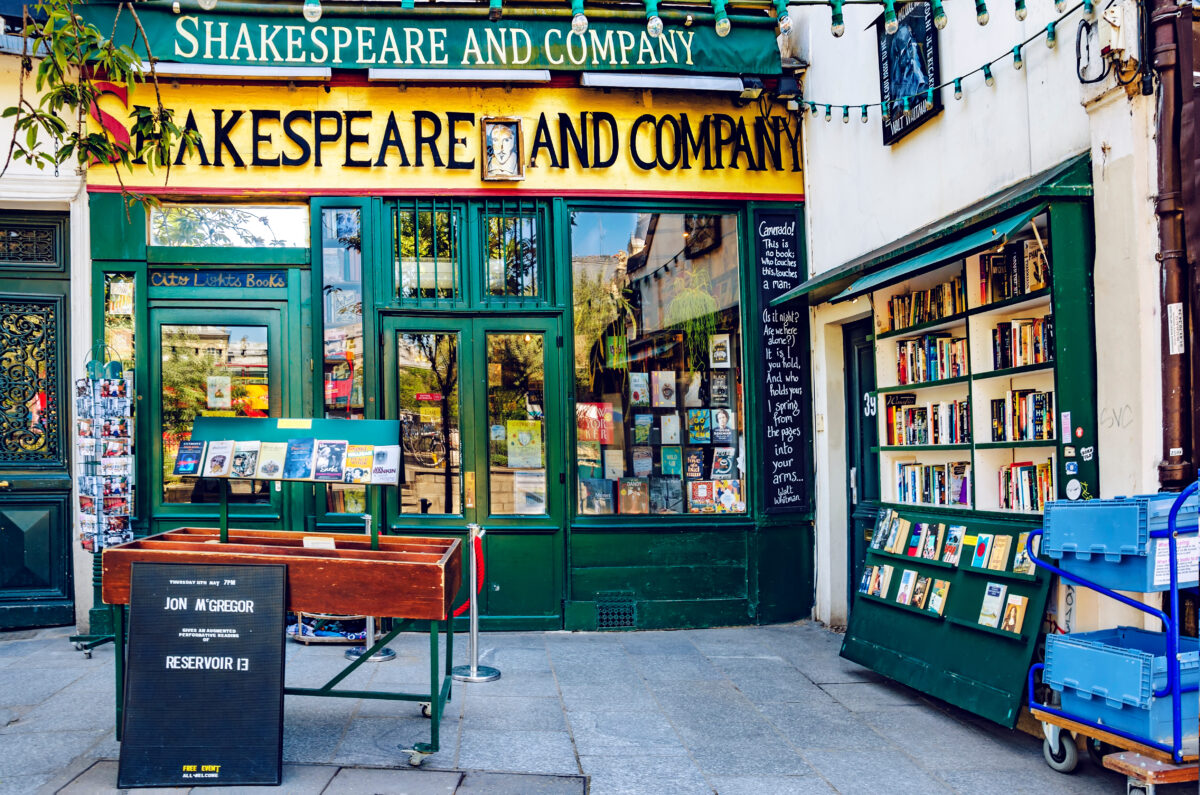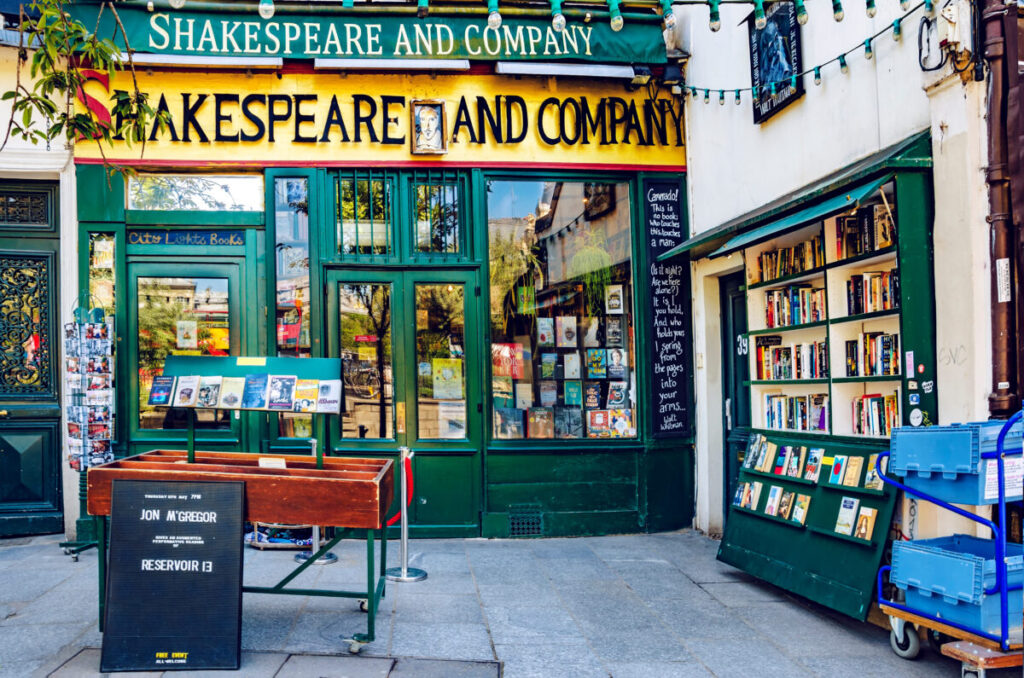 Shakespeare and Company, nestled along the banks of the Seine, is an iconic English-language bookshop that has long been a haven for writers, readers, and intellectuals. Founded in 1919, this revered bookstore has played host to notable literary figures such as Ernest Hemingway, F. Scott Fitzgerald, and James Joyce.
Today, the store continues its tradition of supporting emerging writers by hosting regular readings, events, and writer-in-residence programs. Paying a visit to Shakespeare and Company is an essential experience for any literature enthusiast, allowing them to immerse themselves in a piece of Parisian literary history.
French Cuisine
Discovering Bordeaux's Wine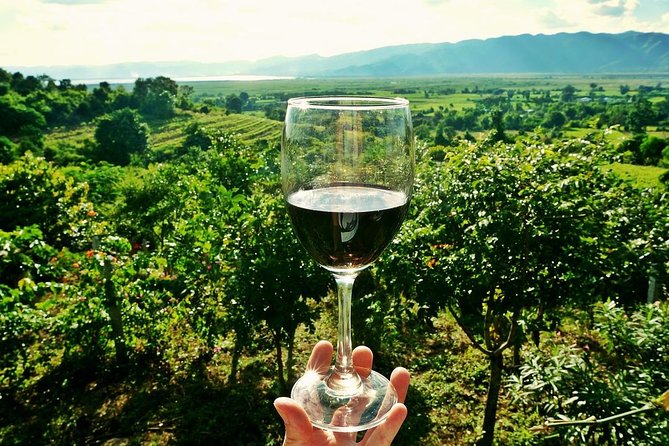 Bordeaux, a renowned wine region in France, offers a variety of incredible wine experiences. Visitors can explore picturesque vineyards and sample some of the world's most exquisite wines.
The region is home to numerous châteaux, where wine enthusiasts can partake in guided tours, wine tastings, and even wine blending workshops. While in Bordeaux, don't miss out on the exquisite food and wine pairing experiences that showcase the best of French gastronomy.
Culinary Experiences in Dordogne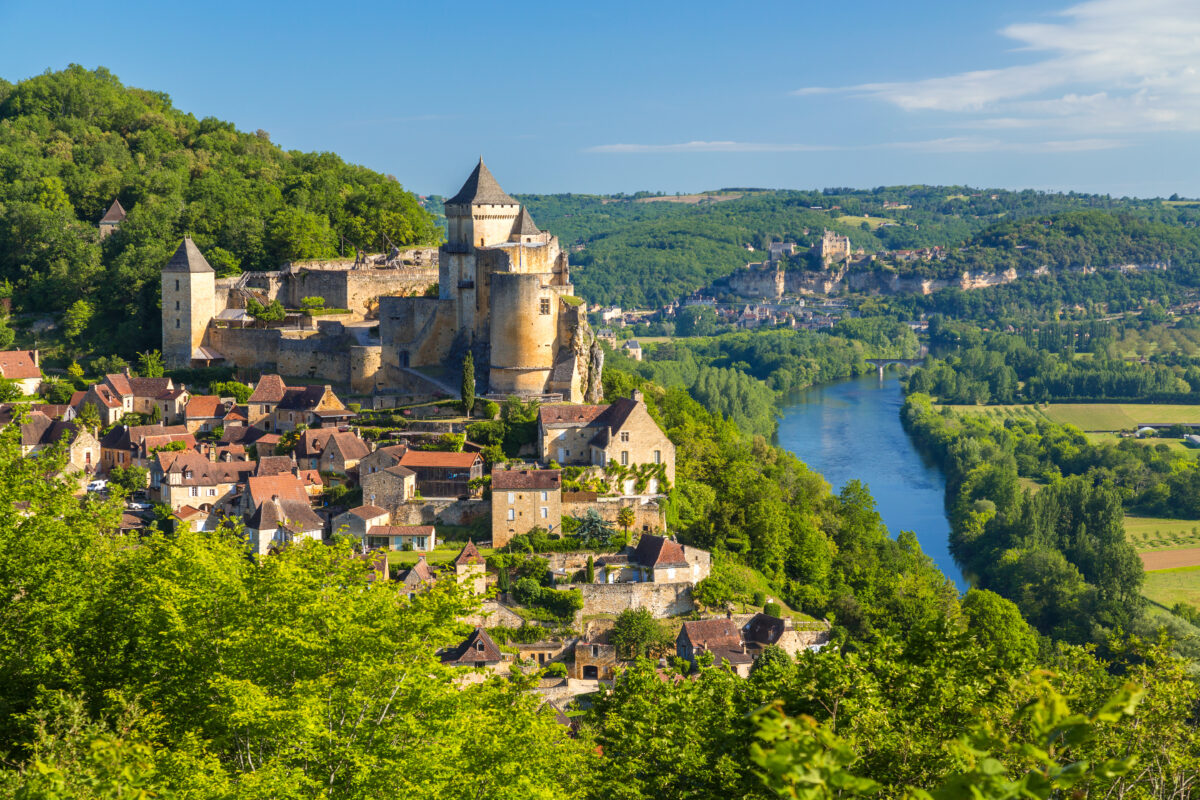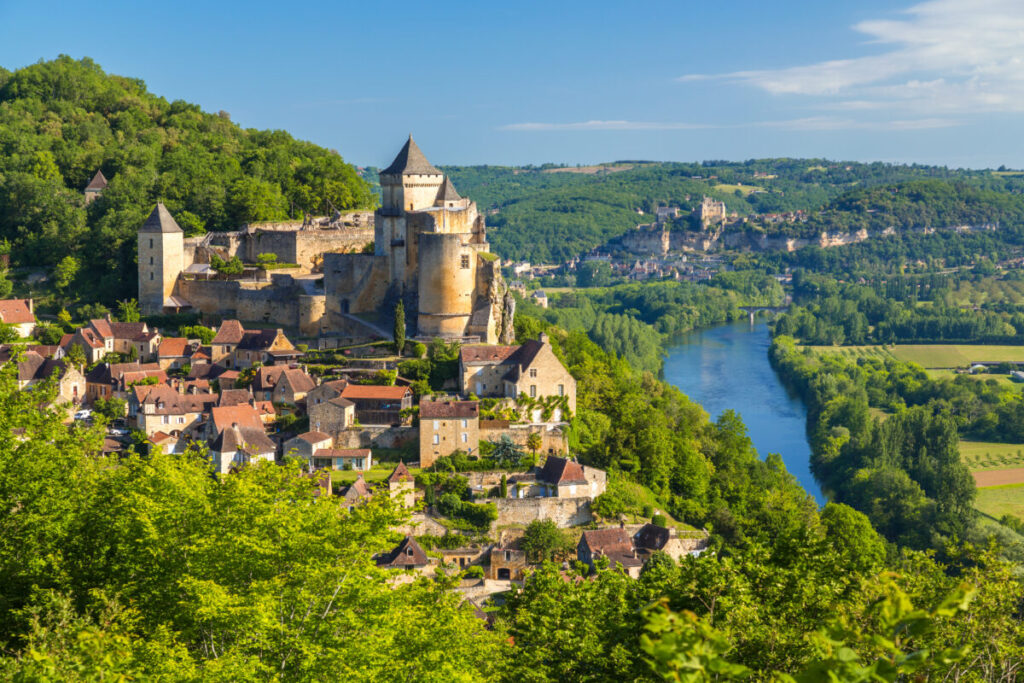 In the heart of the French countryside lies Dordogne, a region rich in food and culinary wonders. Here, travelers can immerse themselves in traditional French cooking by taking part in authentic cooking classes, visiting local markets, and dining at family-run restaurants.
Some highlights of Dordogne's food scene include truffle hunting, foie gras tastings, and savoring local specialties such as confit de canard (duck confit) and walnuts.
See Related: Best Food Tours in Paris, France
Cheese and Champagne of the East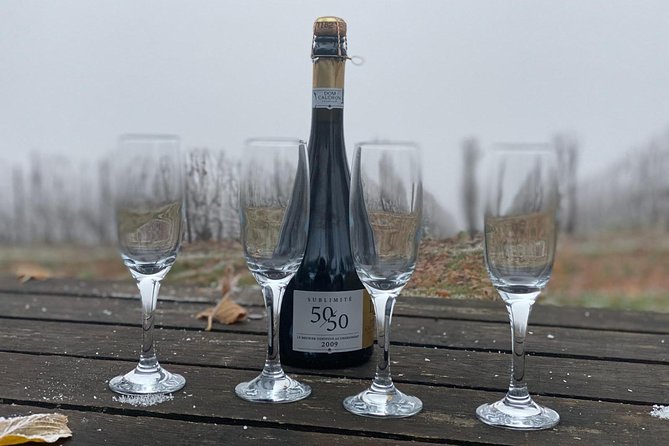 The eastern region of France, known for its iconic cheeses and sparkling wines, offers unique gastronomic experiences to delight the senses. Indulge in various cheese tastings, from the pungent Époisses to the delicate Comté. Don't miss out on visiting the prestigious Champagne houses where you can learn about traditional production methods and enjoy samples of exquisite bubbles that have made this region famous around the world.
Historical Events and Remembrances
Normandy and D-Day Beaches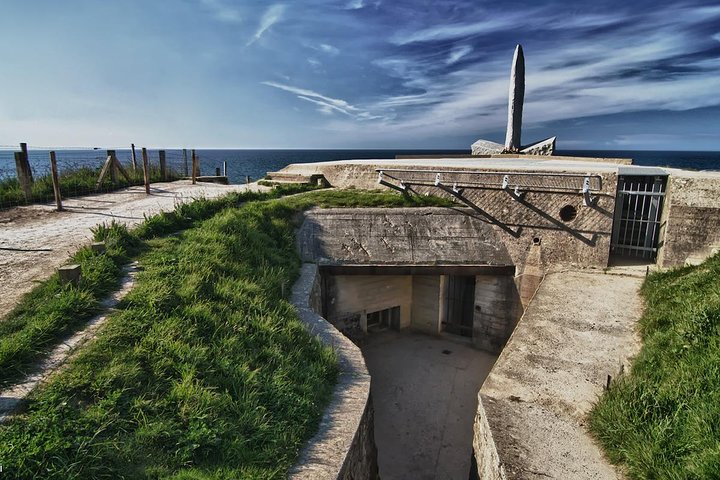 In the north of France, Normandy is home to many historical sites related to World War II. One of the most significant events in this region is D-Day. The D-Day Beaches are a must-visit for those interested in the history of WWII.
Some notable sites include Omaha Beach, where thousands of Allied soldiers lost their lives, and the American Cemetery, which serves as a solemn reminder of the sacrifices made for freedom. Visitors can also explore various museums and memorials dedicated to the military operations that occurred in this region during WWII.
Benedictine Abbey in Sainte-Chapelle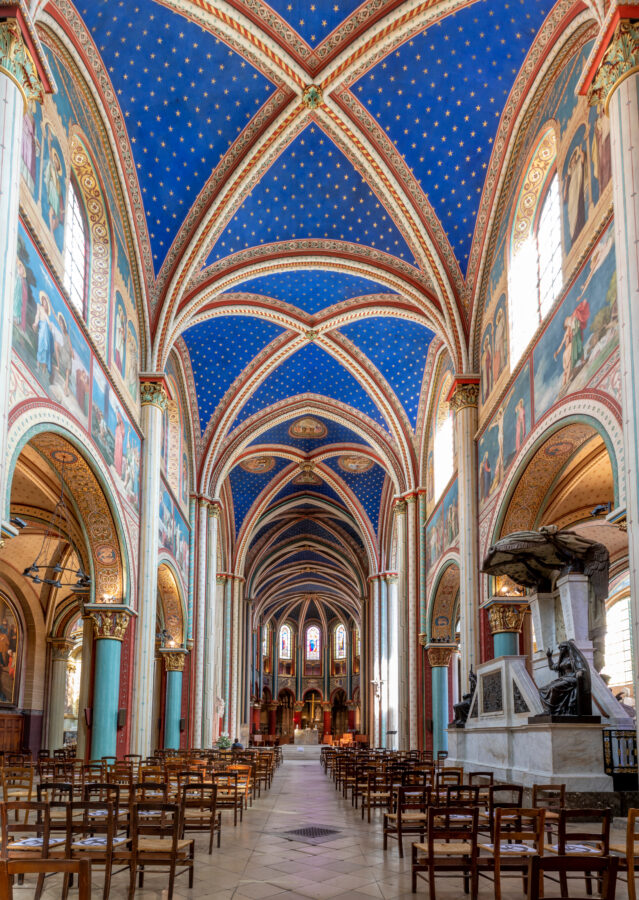 The Benedictine Abbey in Sainte-Chapelle is a stunning example of medieval architecture and is significant in French history. Founded in the 10th century, this Abbey has witnessed many important historical events, including its role in developing the French language and literature.
Visitors can marvel at the stunning stained glass windows and admire the intricate wood-carvings throughout the structure. This medieval masterpiece offers a unique glimpse into life during the Middle Ages and the cultural and artistic influences that helped shape France.
WWI Monuments and Memorials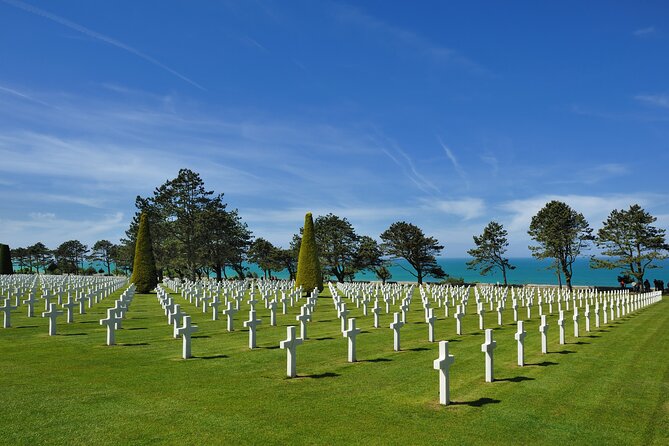 France has numerous monuments and memorials dedicated to World War I, which impacted the country. One such site, the Thiepval Memorial, commemorates the missing soldiers from the Battle of the Somme. Another notable site is the Sir John Monash Centre, which honors the service and sacrifice of Australian soldiers who fought alongside France during the Great War.
These locations allow visitors to contemplate and learn about the immense human cost of war, helping to ensure that the memory of those who served is preserved and their sacrifices never forgotten.
Exploring Hidden and Lesser Known Treasures
Villages of the South of France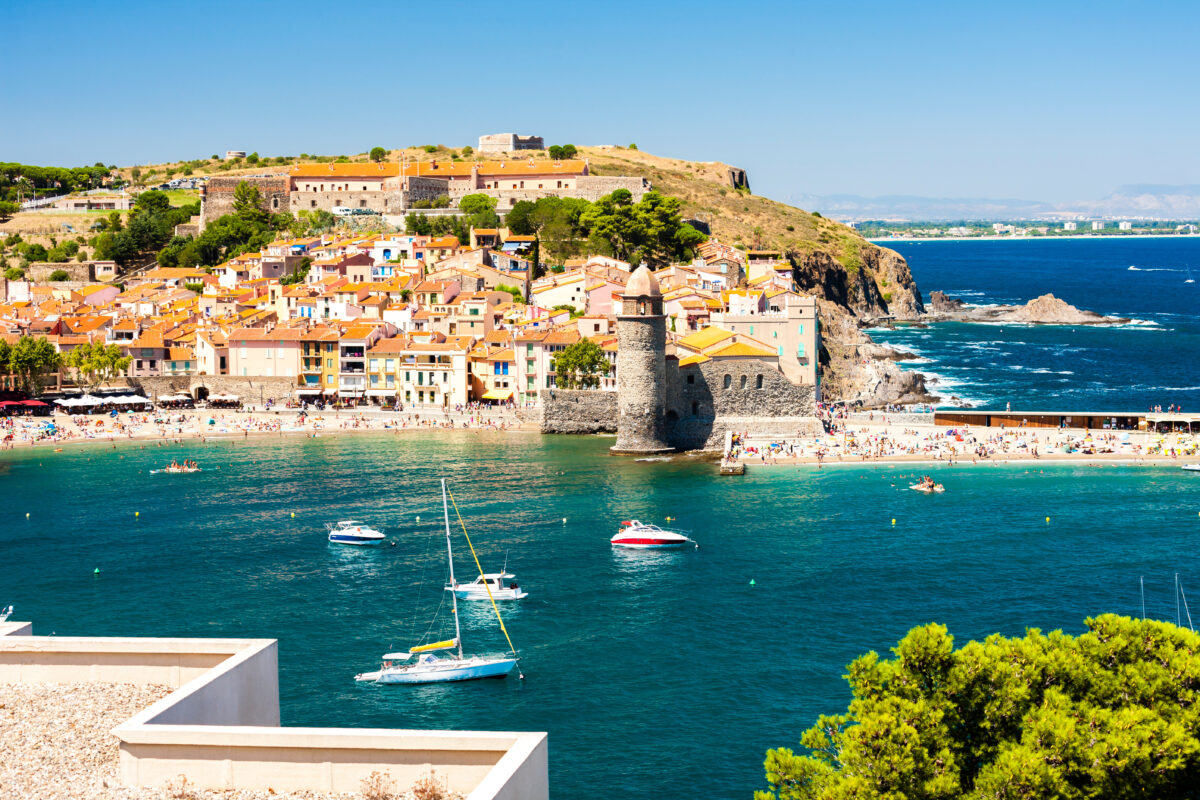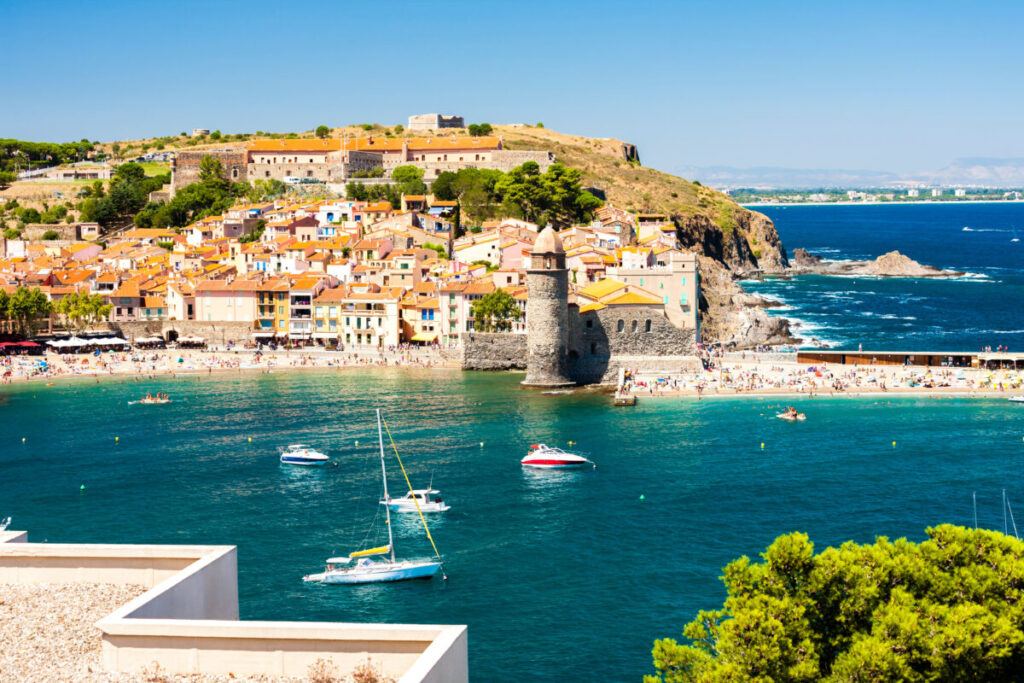 The South of France is home to many picturesque villages less frequented by tourists. One such example is Collioure, Languedoc-Roussillon.
This relatively small town boasts gorgeous scenery, a historical fort on a hill facing the beachfront, and is famous for its anchovies and local wine. These villages offer an authentic French experience through their unique architecture, friendly locals, and delicious regional cuisine.
Another village worth visiting in the South of France is Roussillon, known for its stunning red cliffs, which provide a beautiful backdrop for an afternoon stroll or photography session. The village's ochre-rich quarries and unique red-toned architecture are mesmerizing, making this a must-see location in the region.
See Related: Best Travel Tips for Paris
Castles in the Loire Valley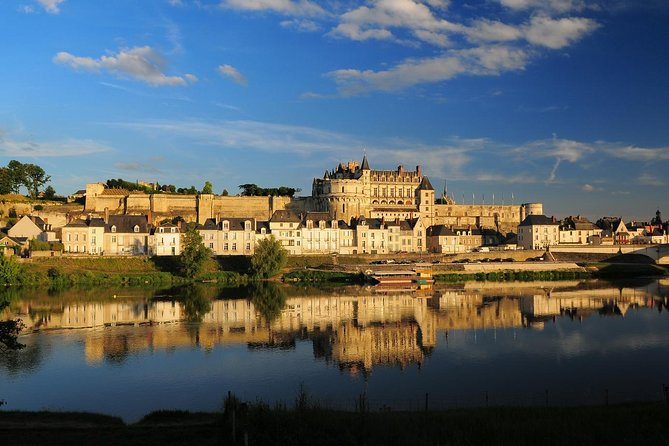 The Loire Valley is famous for its impressive castles and many lesser-known gems. They showcase the region's rich history and architectural prowess. Some noteworthy examples include:
Château de Chenonceau: Spanning the river Cher, this graceful castle features enchanting gardens and is often referred to as the Ladies' Castle for the prominent female figures that greatly influenced its design.
Château de Chambord: Boasting French Renaissance architecture, this majestic castle features a double-helix staircase and magnificent façades that leave visitors in awe.
Visiting these lesser-known castles offers a serene and intimate experience, immersing visitors in the opulent history of the Loire Valley without the overcrowded tourist traps.
Roussillon's Red Cliffs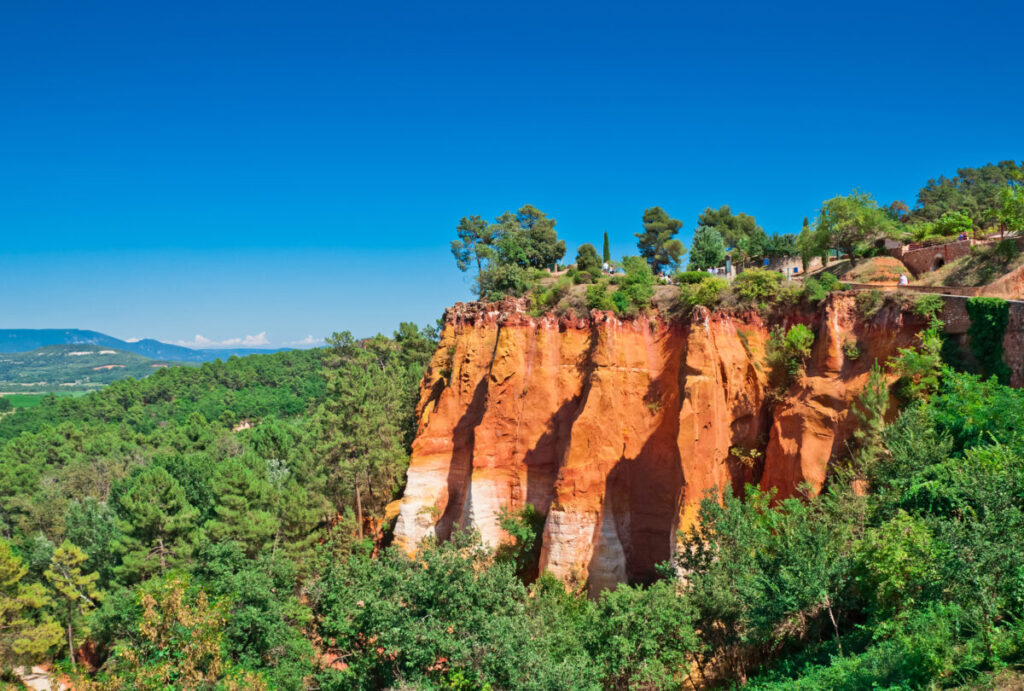 Roussillon, a small, charming village in the South of France, is nestled among stunning red cliffs formed by ochre-rich quarries. A walk along the Sentier des Ocres (Ocher Trail) presents a chance to explore these natural wonders up close. The winding trail takes visitors through lush pine forests and offers breathtaking panoramic views overlooking the colorful landscape, as well as the quaint village.
The Ocher Conservatory is another must-visit site that offers guided tours and educational workshops about the history, geology, and art of this vividly-hued pigment, which has been used since prehistoric times. By exploring these hidden and lesser-known treasures in France, travelers can experience the authentic beauty, history, and culture that this remarkable country has to offer.
Summary Table of Tour Experiences
| Experience | Location | Duration | Price |
| --- | --- | --- | --- |
| Wine Tasting | Bordeaux | 3 hours | €80 |
| Eiffel Tower Tour | Paris | 1.5 hours | €40 |
| French Cooking Class | Lyon | 4 hours | €120 |
| Skiing | Alps | Full Day | €100 |
| Louvre Museum Tour | Paris | 2 hours | €15 |
Related Resources: