Paris, the City of Lights, is renowned for its distinct culture, fascinating history, and aesthetic appeal. Millions of visitors flock to this world-class destination each year to experience its iconic landmarks, indulge in the finest French wine and cuisine, and immerse themselves in its artistic offerings. However, potential travelers often wonder if a trip to Paris would blow their budget due to the city's reputation for being expensive.
When considering the cost of travel, Paris does rank as one of the most expensive cities in Europe, with an average daily cost ranging between €120-565 (approximately $128-603 USD) per person per day. While these numbers may initially evoke anxiety in budget-conscious travelers, it's important to understand that the expensive city of Paris still offers plenty of opportunities to save money without sacrificing the quality of one's experience.
Tourists planning a trip to the French capital should know that saving money on flights, accommodation, transport, food, and attractions is possible and easily achievable with careful research and planning. By thoughtfully allocating funds toward the Parisian experiences that truly matter to them, even those on a tight financial leash can enjoy a memorable visit to this enchanting city.
So, How Much Does a Trip to Paris Cost on Average?
A trip to Paris might vary in cost depending on various factors, such as the duration of your stay, your travel style and preferences, and where you travel from. Nevertheless, it is important to consider the different aspects of the budget when planning a trip to this iconic city.
For transportation, getting to Paris can vary greatly based on your starting location. If you are traveling from London, you might opt for the Eurostar, which offers the best rates when booked at least two to three months in advance1. On the other hand, flight costs for a family of four can range between $1,420 to $3,392 for economy class.
Once in Paris, accommodations are another significant factor when calculating the expenses. Lodging costs may fall between $164 to $192 per night for two 2 or 3-star hotel rooms2. Remember that the price will likely increase for accommodations with higher ratings or closer proximity to the most popular tourist destinations and attractions.
Moreover, daily expenses are also an essential consideration when budgeting for a Paris trip. On average, food, travel, and sightseeing may cost $228 to $328 per day for four people2. These expenses will depend on your taste, dining preferences, average daily budget, and the attractions you choose to visit.
Seasoned budget travelers might find it possible to manage a Paris trip with a budget of $1,000-$1,500 for a five-day trip or around $2,000 for one week3. This, of course, depends on the individual's ability to travel frugally and prioritize affordable activities.
Footnotes
Cost of Flights to Paris
The cost of flights to Paris can vary greatly depending on the time of year, departure city, and airline. For instance, flying from London is generally more affordable than flying from other cities due to the capital's proximity to Paris. To secure a good deal on flights, it is advisable to book well in advance and to be flexible about the dates and times of travel. Use a tool like Going.com to find cheap flight deals from your origin destination.
Orly Airport is one of the two main international airports serving Paris and is often less crowded than the Charles de Gaulle Airport. It is a popular destination for low-cost airlines, resulting in competitive ticket prices for budget travelers. If you want to save money, consider routes that use Orly Airport as the connection point.
Comparing prices from multiple airlines and booking sites can help identify the best flight deals. Websites like KAYAK offer services where users can search for and track prices to find the optimal time to book a ticket. A traveler found cheap flights to Paris from $174 in 2023/24 on KAYAK.
If you have a loyalty membership with an airline, keep an eye out for exclusive deals and promotional periods. Frequent flyer programs can offer substantial discounts, access to special fares, or the ability to redeem points in exchange for flights. Additionally, some airlines offer discounts when booking accommodation and flights, reducing travel costs.
Price of Accommodation in Paris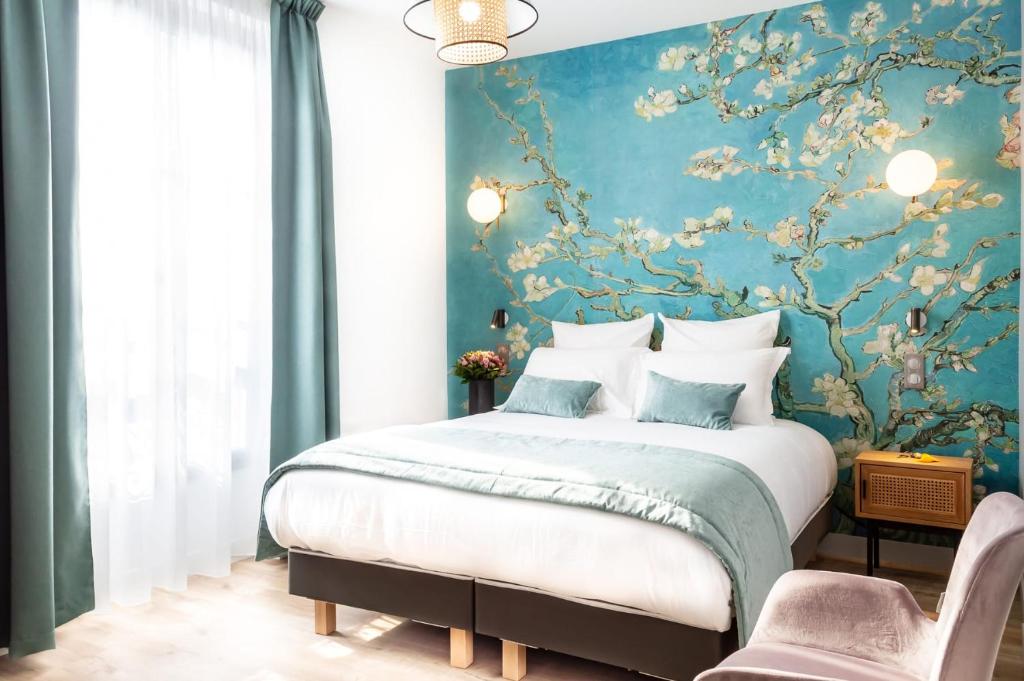 Paris offers a wide range of accommodation options to cater to all travelers. From budget-friendly hostels to luxurious hotels, the cost of accommodation in Paris varies depending on your preferences and budget.
Hostels are a popular choice for budget travelers, especially solo adventurers and backpackers. A bed in a dormitory or private room typically costs between €20 and €40 per night, depending on the hotel room location and facilities. Some hostels also offer private rooms, which can be slightly more expensive but still cheaper than most hotels.
Hotels in Paris range from affordable to upscale, with the average hotel price being around €126 per night, and the median price per double room is €112. The cost can fluctuate depending on the hotel's amenities, available dates, and general neighborhood. If you prefer more privacy and space than a hostel provides but want to keep costs low, consider lower-starred hotels or budget chain options.
Airbnb has become increasingly popular in Paris, offering a variety of accommodation options, from shared rooms to entire apartments or homes. The prices for Airbnb listings in Paris can vary widely, with private rooms generally costing around €50 to €100 per night, while entire apartments or homes may range from €100 to €300 or more. The cost of an Airbnb largely depends on the location, size, and amenities offered.
While the average price of accommodation in Paris can be higher compared to other destinations, there are cost-effective options available for budget-conscious travelers. Make sure to book in advance, compare hotel prices from across different platforms, and consider off-peak seasons to secure the best deals on accommodation costs in the City of Lights.
Cost of Transport in Paris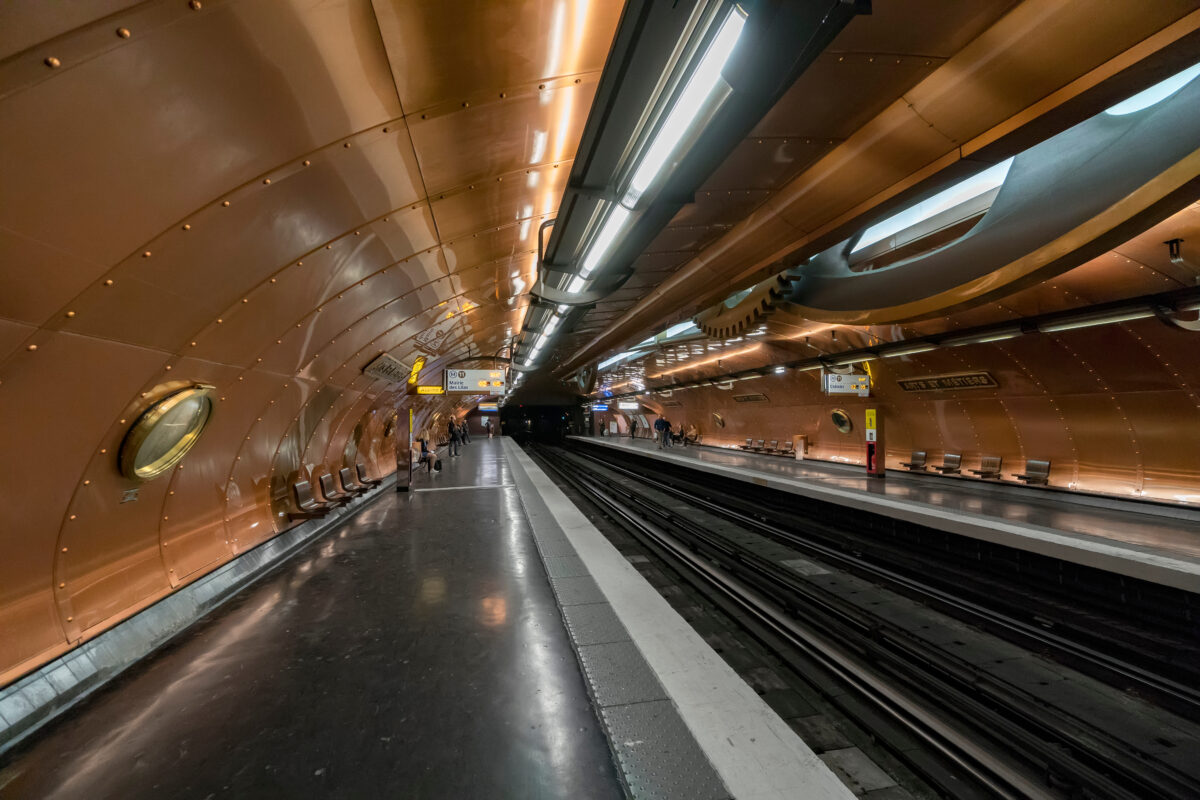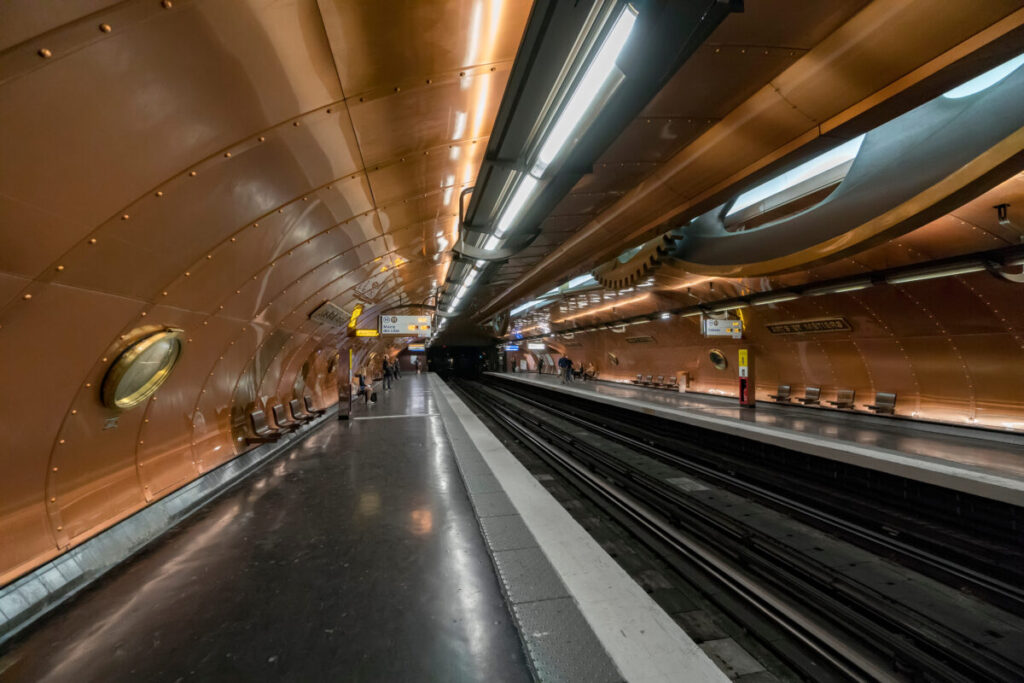 Paris offers a variety of budget-friendly transport options, making it easy for visitors to explore the city. One of the most popular means of transport is the city center's efficient public transportation system, which includes buses, trains, and the metro.
Metro and Bus:
Ticket prices for the metro and bus system are quite reasonable price too. A single ticket costs €1.90, while a day ticket providing unlimited access to the metro and bus is available for €13.90 per person. The comprehensive metro network covers most of the city center, making it an affordable option.
Transport Passes:
For those planning to use public transport frequently during their stay, purchasing a Paris Museum Pass or a Paris Passlib' could provide additional savings. The Paris Museum Pass offers a 2-day all-inclusive pass for €52.00, a 4-day pass for €66.00, and a 6-day pass for €78.00. The Paris Passlib' allows you to choose three attractions and costs €35.00.
While taxis are generally more expensive and not as cost-effective as the metro or bus system in expensive cities, they could be helpful in situations where public transportation may not be as accessible. However, for the most part, utilizing public and local transportation only will help to keep your transport costs in Paris low.
In addition to the metro and bus systems, the city is very walkable. Depending on walking distance, your accommodations and itinerary, it's possible to explore many of Paris' iconic sites on foot. This saves money and allows for a more immersive and enjoyable experience while navigating the enchanting streets of Paris.
Cost of Food in Paris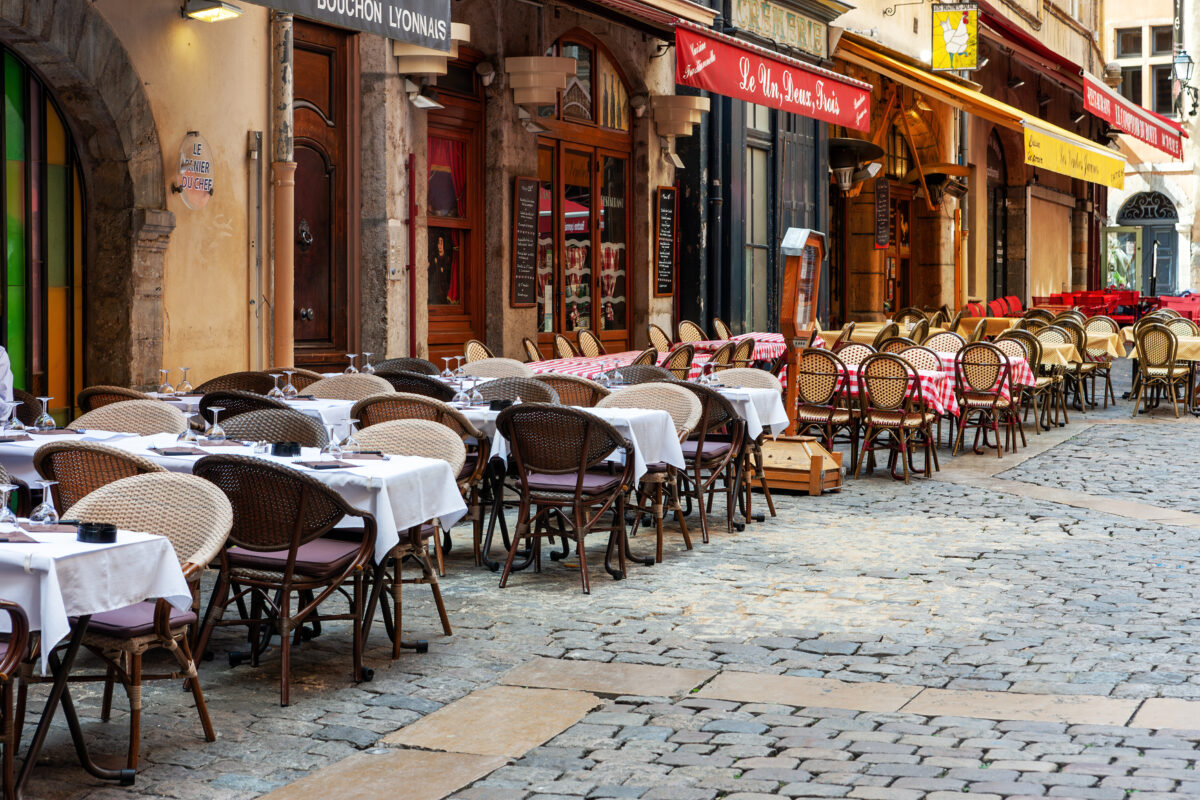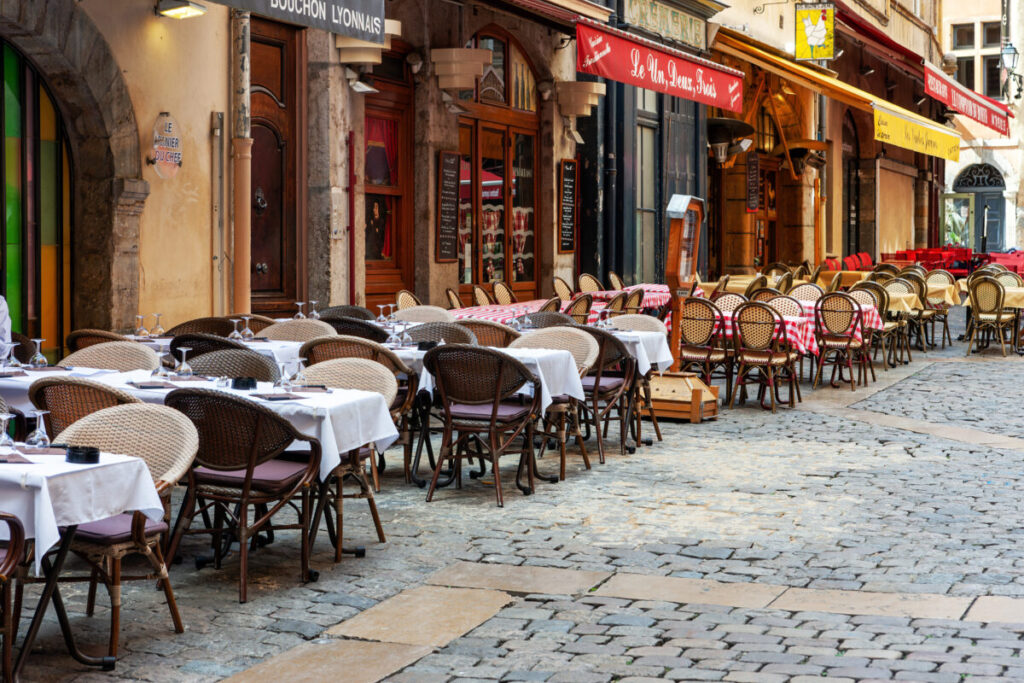 When visiting Paris, travelers often wonder about the cost of food in this exquisite city. Food prices in Paris are relatively high, with the average cost of food amounting to approximately €45 per person per day. However, the average meal cost varies depending on one's preferences and eating habits, ranging from as low as €25 to as high as €65 per person per day.
Street food in Paris offers many affordable options, such as the famous baguette sandwiches, crepes, and croissants. These items usually range between €3-10 and are perfect for on-the-go meals. For more affordable dining options, check out the best affordable restaurants in Paris, where you can enjoy fantastic French cuisine without breaking the bank.
When it comes to lunch and dinner, Paris offers a variety of options. Many restaurants favor the formule, a fixed-price meal usually offered at lunchtime that includes one, two, or three courses. Prices vary but are typically under €25 for three courses. Wine and cheese are commonplace in Parisian meals, and though the cost can vary depending on the establishment, a good-quality glass of wine can start from €5, while a cheese platter for two people can be around €10-20.
Rice dishes are less common in French cuisine; however, you can find such dishes at international restaurants, some even below the €10 price point. From accomplished establishments to casual dining, the best restaurants in Paris cover a wide range of cuisine, ambiance, and price points.
Price of Alcohol in Paris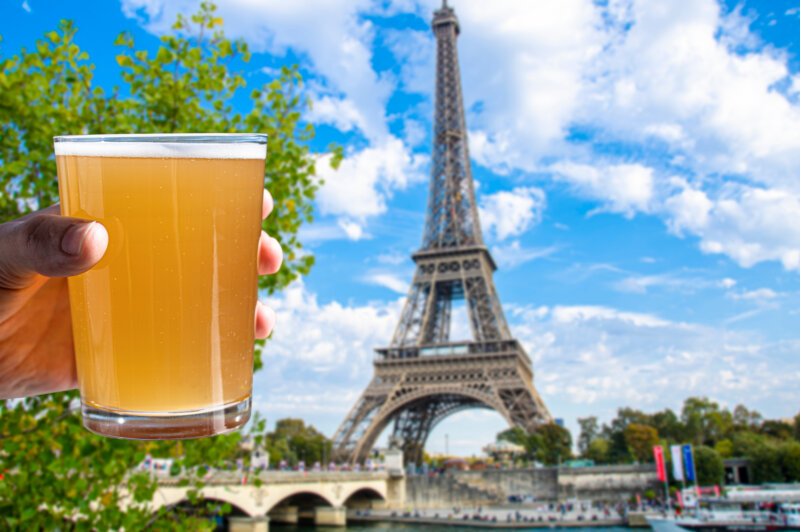 Paris is known for its upscale bars and vibrant nightlife, attracting many tourists and locals alike. When it comes to alcohol prices, Paris can be on the expensive side, especially if you plan to indulge in the city's lively atmosphere.
Wine is usually the most affordable option for alcoholic beverages in Paris. You can find decent quality wine in local shops at a relatively low price, ranging from €2.63 to €10.53 per bottle. With the city's vast selection of wine varieties, you have plenty of options.
On the other hand, beer tends to be considerably more expensive in Paris. A 330ml beer bottle can set you back anywhere from €5.79 to €9.47. The prices tend to be higher in popular tourist destinations, often conveniently located areas luxury hotels and upscale establishments. However, there are still places where you can find more reasonable prices, such as bars around the Bastille area, where happy hour deals are available until 10 pm or even midnight in some cases.
Drinking water in Paris is not only affordable but also quite clean and safe. Tap water in the city is of high quality, and you can refill your bottle from one of the many public water fountains throughout the city. In restaurants, it's common to ask for a free carafe for tap water, but bottled water might be charged at a higher price.
When planning a night out, it's essential to keep these prices in mind and budget accordingly. By exploring different neighborhoods and watching for happy hour specials, you can still enjoy a night out in Paris without spending too much on alcohol.
Cost of Attractions in Paris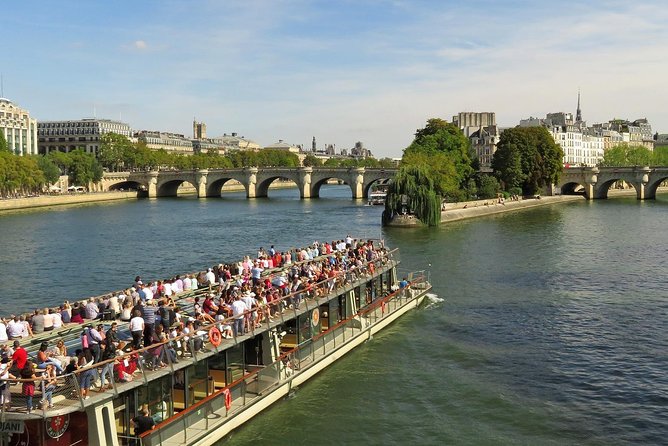 Paris is home to a variety of world-renowned attractions. One of the the most famous sights iconic landmarks is the Eiffel Tower. The entrance fee depends on the ticket type and age of the visitor. Standard adult tickets start at €16.60 for climbing the stairs to the second floor and can go up to around €26.10 for an elevator access to the summit. Discounted rates are available for children, youths, and disabled visitors.
Paris boasts many popular museums, such as the Louvre, Orsay Museum, and the National Museum of Natural History. Museum ticket prices may vary, but the Louvre, for instance, has a standard adult admission fee of €17, while the Orsay Museum charges €14. The Paris Museum Pass offers a convenient and cost-effective way to visit multiple attractions, starting at €52 for a 2-day pass (also available in 4-day and 6-day options).
Visitors looking to explore religious and historical sites can head to Notre Dame Cathedral, which offers free access. However, if you want to climb the towers, a fee of €10 is required. The breathtaking Arc de Triomphe can be visited for €13 per adult, with discounts for students and free entry for children under 18.
For those interested in the artsy neighborhood of Montmartre, the Sacré-Cœur Basilica is another must-see, offering free entry. The picturesque Palace of Versailles has multiple ticket options, ranging from €18 for the palace access to €30 for a complete 2-day pass, with reduced rates for children, students, and families.
A visit to the chilling Paris Catacombs will set you back €29 for a standard adult ticket, and it is not recommended for children under 14. Paris is not only about exploring its landmarks but also enjoying its beautiful landscapes. Hop on a Seine River boat tour with prices starting at €15 per adult for a 1-hour sightseeing cruise.
Most parks major museums and gardens in Paris, such as Jardin du Luxembourg and Parc des Buttes-Chaumont, are free to enter, making them a delightful and budget-friendly way to experience Parisian nature and culture.
Keep in mind that these prices are subject to change, and it's always a good idea to confirm the latest information directly from the attraction's website before visiting.
Additional Costs of Travel in Paris
When planning a trip to Paris, it's important to consider the additional costs of traveling to the City of Lights. These can include expenses for utilities such as electricity and internet, as well as city tax. Understanding these extra expenses can help travelers better budget for their journey.
Utilities: If you're staying in an apartment or any kind of short-term accommodation, electricity costs may be included in the price. However, it's essential to confirm this with the property owner beforehand. Otherwise, travelers may need to pay for their electricity usage. Typically, electricity costs in Paris range from €0.15 to €0.20 per kWh.
Internet: Though many accommodation options provide free Wi-Fi, some may charge a fee for internet access. To avoid unexpected expenses, it's crucial to inquire about the actual costs and availability of internet service during the booking process. If mobile data is needed, purchasing a local SIM card for internet access is the most cost-effective option. Prices for a prepaid SIM card can vary between €10 and €30, depending on the data allowance.
City Tax: Paris imposes a tourist tax on overnight stays, known as the "taxe de séjour." This charge varies according to the accommodation type and the travelers' age. As of 2023, the tax rates range from €1.13 to €3.30 per person per night for adults staying in hotels. Travelers under 18 years old are exempt from paying the tax. Remember that this fee is usually not included in the initial booking price and will be charged upon check-out.
In addition to these expenses, it's important to budget for potential miscellaneous costs such as phone calls, laundry services, travel insurance and possible luggage storage fees. By understanding the full scope of additional costs associated with traveling to Paris, tourists can make more informed decisions and avoid surprises during their stay.
See Related: Best Travel Tips for Paris: A Guide for a Memorable Trip
Some Final Tips for Saving Money in Paris
When visiting Paris on a tight budget, it's important to plan and employ strategies to save money. One of the best ways to do this is by taking advantage of the various free activities in the city. Paris offers numerous options for budget-conscious travelers, such as free walking tours that allow you to explore and learn about the city without spending a dime and you can even visit the Eiffel Tower by purchasing discount tickets in advance or buying a Paris pass.
Additionally, there are plenty of free things to do in Paris, such as visiting the iconic Notre Dame Cathedral or strolling through the stunning Luxembourg Gardens. These experiences allow you to enjoy Paris without the expensive price tag.
Another top travel budget-saving tip is to use public transportation instead of taxis or ride-sharing services. The Paris Metro and bus systems are efficient, cost-effective, and cover a wide city area. Travelers can also purchase day or multi-day passes, saving much money compared to individual ticket purchases.
When dining, avoid eating at tourist hotspots as they tend to have inflated prices. Instead, explore local markets and grocery stores to find fresh ingredients to prepare meals. Opting for a picnic in one of Paris' beautiful parks can make for a memorable experience while saving you money.
Also, don't forget to research and use any available discounts for attractions and museums in your Paris budget. Many places offer reduced admission fees for students, seniors, and families. By planning and incorporating these cost-saving strategies, you can make the extra cost of your Paris trip more affordable while still having an exceptional experience.
So is Paris Expensive, in Fact?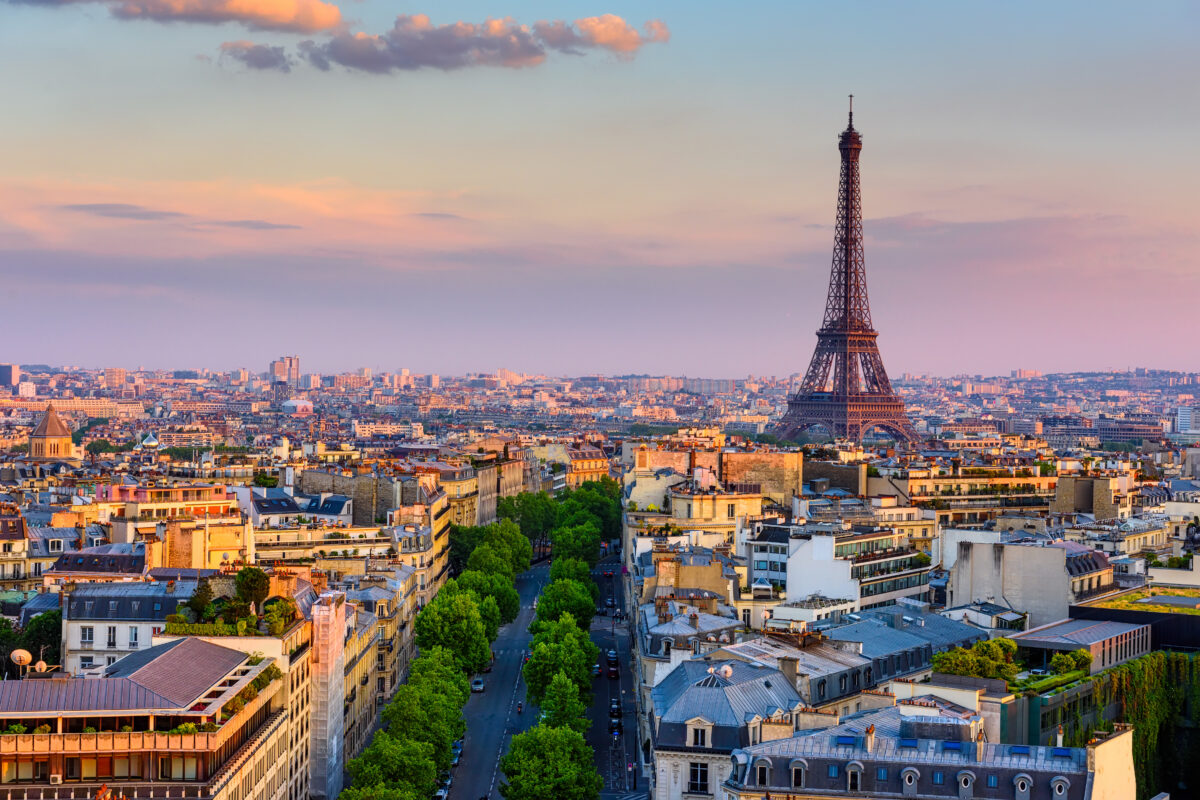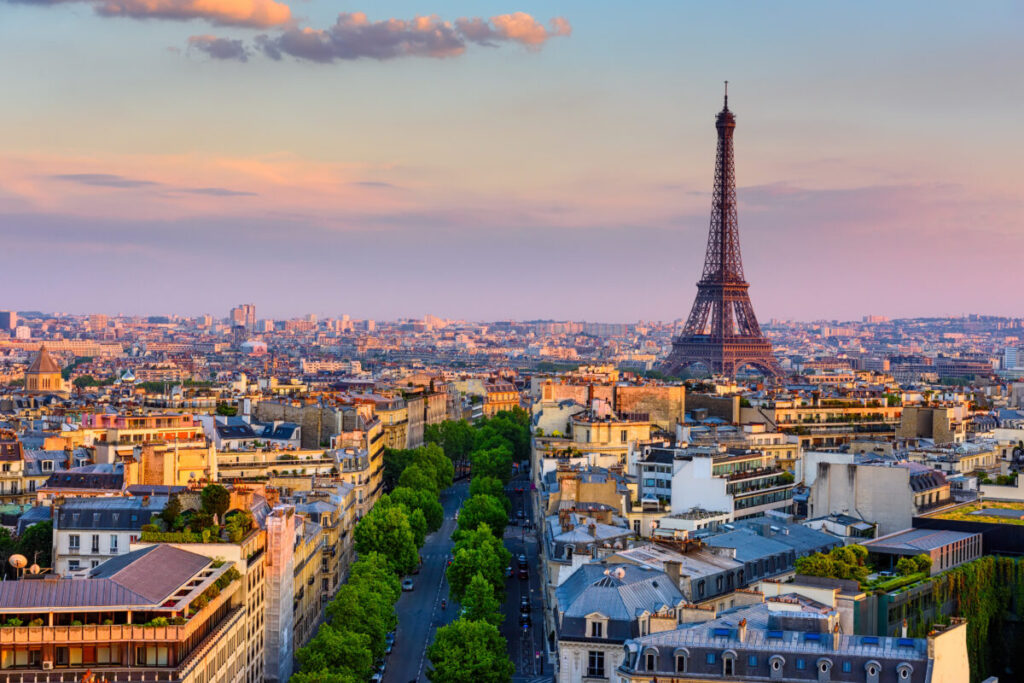 Paris, being one of the most visited cities in the world, does have a reputation for being an expensive destination. The cost of living in this iconic city varies based on factors such as the cheapest accommodation options, transportation, food, and attractions. Nevertheless, it's essential to consider several aspects when determining the expense of visiting the expensive city of Paris.
Firstly, accommodation is a significant part of any travel budget, and in the city center of Paris, the options range from budget-friendly hostels to luxurious hotels. On average, a traveler can expect to spend anywhere from €40 to over €200 per night, depending on the type and location of the accommodation.
Furthermore, transportation costs in Paris can also add up. The city center's public transportation system is efficient and relatively affordable. A standard single-use metro ticket costs €1.90, while a one-day travel pass starts at €7.50. However, taxis and rideshare services like Uber are more expensive, especially during peak hours.
Regarding dining, the city center offers a wide range of culinary experiences for all types of budgets. You can enjoy budget-friendly meals starting from €10 in casual eateries and local markets or indulge in fine dining at renowned establishments, where the prices can rise to over €100 per person. Additionally, street food and local markets provide affordable and delicious options.
Finally, the cost of visiting Paris's most famous attractions can account for a significant portion of your budget. Many notable sites in central city, like the Louvre or the Musée d'Orsay, charge entrance fees ranging from €9 to €17. However, it's worth mentioning that multiple options for discounted or free entry exist, such as special days or tourist passes, like the Paris Museum Pass.
Related Resources