Paris, the City of Lights, is an amazing place to explore without breaking your budget. These are our favorite free things to do in Paris.
From iconic landmarks you can't miss out on to hidden gems awaiting discovery, there are over 50 free activities for all visitors in this French capital city!
So why not discover a little bit more and make unforgettable memories while experiencing the beauty, romance, and charm Paris has to offer?
Key Takeaways
Explore free museums and attractions in Paris
Enjoy museum days/discounts with the Tourist Attraction Discount Pass
Discover unique cultural & artistic experiences, outdoor activities, seasonal events & more!
Explore Free Museums and Attractions
For all travelers to Paris, there are an array of free museums and attractions that will provide a never-ending adventure. As one example, the Notre Dame Cathedral provides stunning architecture for those wishing to explore it.
Or visitors can check out Musée d'Art Moderne de la Ville de Paris, which exhibits modern art pieces around the city. Jardin des Tuileries and Parc Monceau also offer tranquil gardens perfect for strolls through their beautiful settings!
1. Enjoy Free Museum Days/Discounts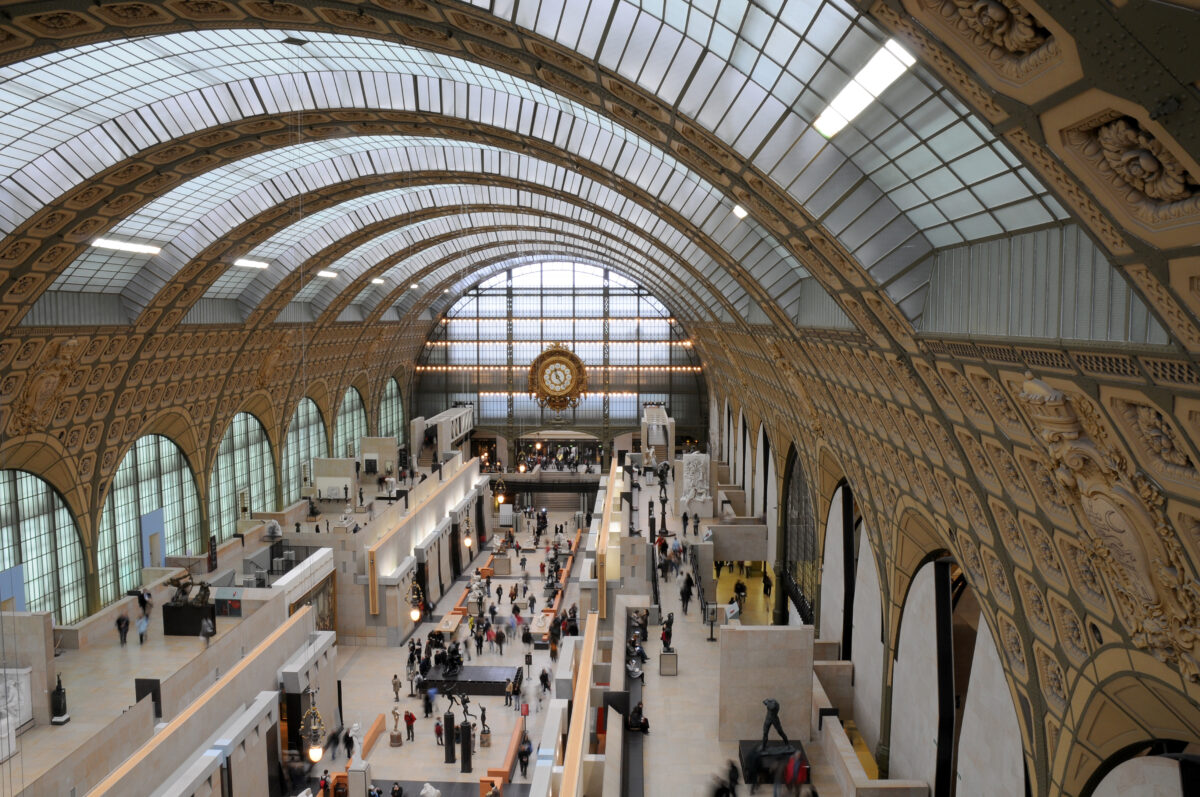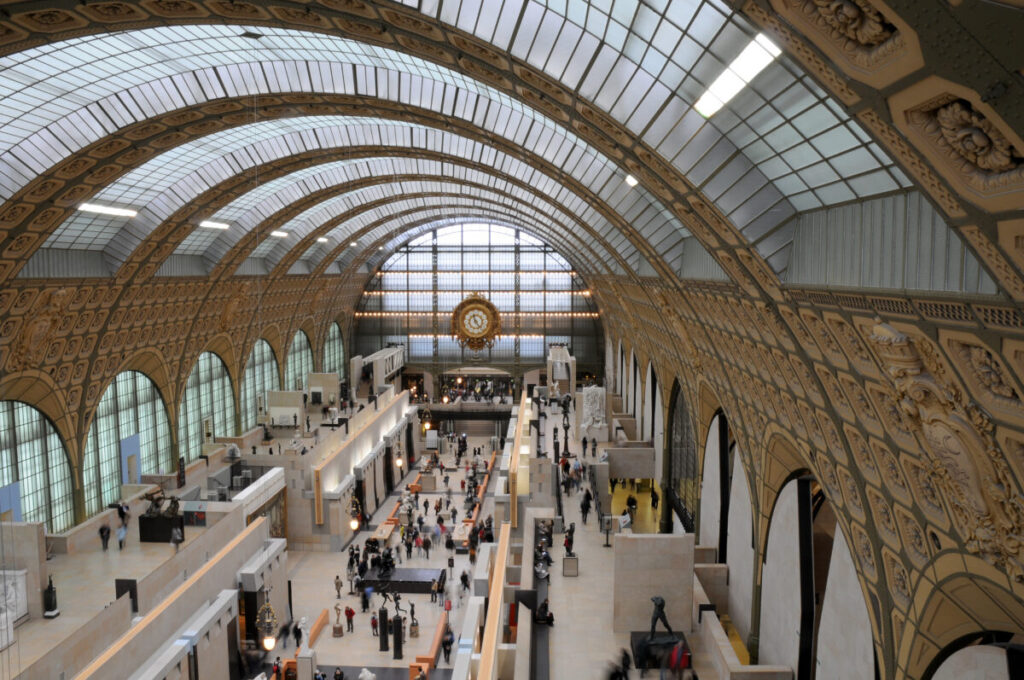 For those under 26 and residents of the European Union, Paris museums provide free admission regardless of the day. For others visiting this amazing city, there is a Tourist Attraction Discount Pass that offers not only complimentary access to locations such as Place de la Concorde but also gives priority entry. On the first Sunday of each month you can explore well-known institutions like Orsay or Musee Albert Kahn without any cost, simply get there early in order to avoid long lines!
See Related: Solo in Paris: Top Attractions for the Independent Explorer
2. Marvel at Notre Dame Cathedral's Exterior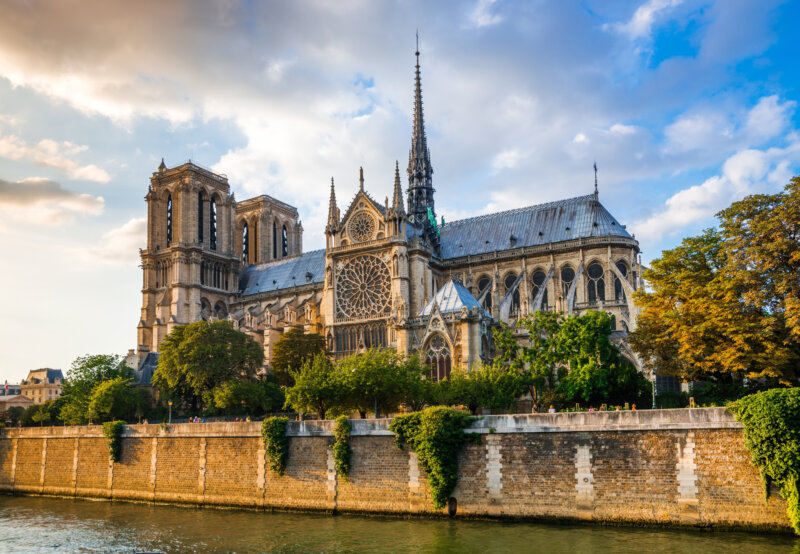 Visitors can still witness the grandeur of Notre Dame Cathedral in Paris, with its two awe-inspiring towers, flying buttresses and stunning rose windows. This Gothic masterpiece is one of the most renowned landmarks worldwide, a must see when exploring this majestic city!
Near Notre Dame stands Hôtel Dieu's courtyard – perfect for those seeking some peaceful respite while admiring the beautiful architecture. Please remember, though, that you are sharing space with staff and patients,, so be always respectful.
Experience an underground viewing facility located just outside of the cathedral too: 'Notre-Dame Cathedral' exhibit celebrates what remains from previous designs as well as showcasing restoration work taking place presently across this monument.
See Related: Best Hotels Near Notre Dame in Paris, France
3. Admire the Art at Musée d'Art Moderne de la Ville de Paris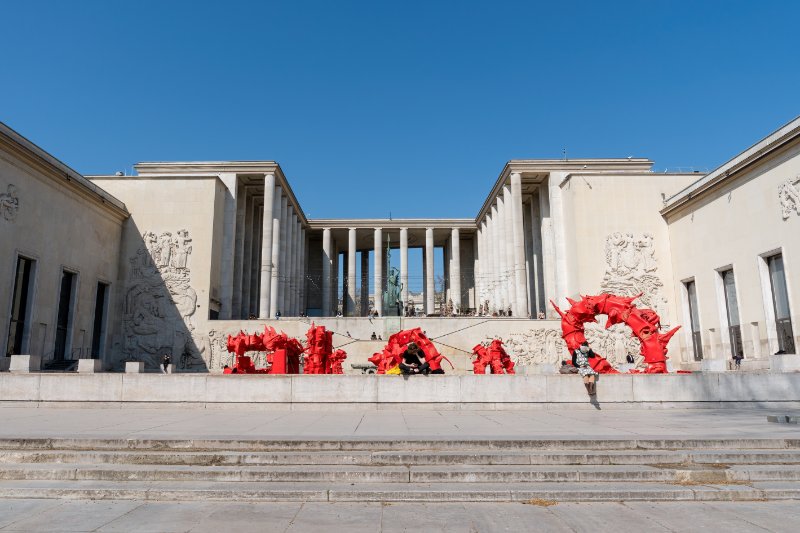 The Musée d'Art Moderne de la Ville de Paris invites you to explore the world of modern art with free access to its permanent collections. Here, you will find captivating works from renowned artists like Picasso and Matisse – a great opportunity for your imagination!
There are other interesting free museums in Paris such as Petit Palais Musée des Beaux-Arts, Musée Cognacq-Jay, and even Musee Bourdelle. So get out there and discover their amazing cultural activities without paying extra money. And lastly don't forget about exploring unique experiences at The Museum of Romantic Life which also gives visitors totally gratis entry tickets.
See Related: Best Tours of the Louvre Museum
Outdoor Activities and Scenic Spots
Visiting Paris provides a multitude of exciting activities and gorgeous places to explore. From having an outdoor picnic close by the Eiffel Tower to taking in all that River Seine has to offer, you'll be delighted with this French capital's beauty!
Head on over for some window shopping while enjoying our complimentary walking tours—which showcase these iconic locales perfectly. Slip into your comfiest shoes, bring along a friend or two. It's time experience what makes Paris so unique!
4. Picnic Near the Eiffel Tower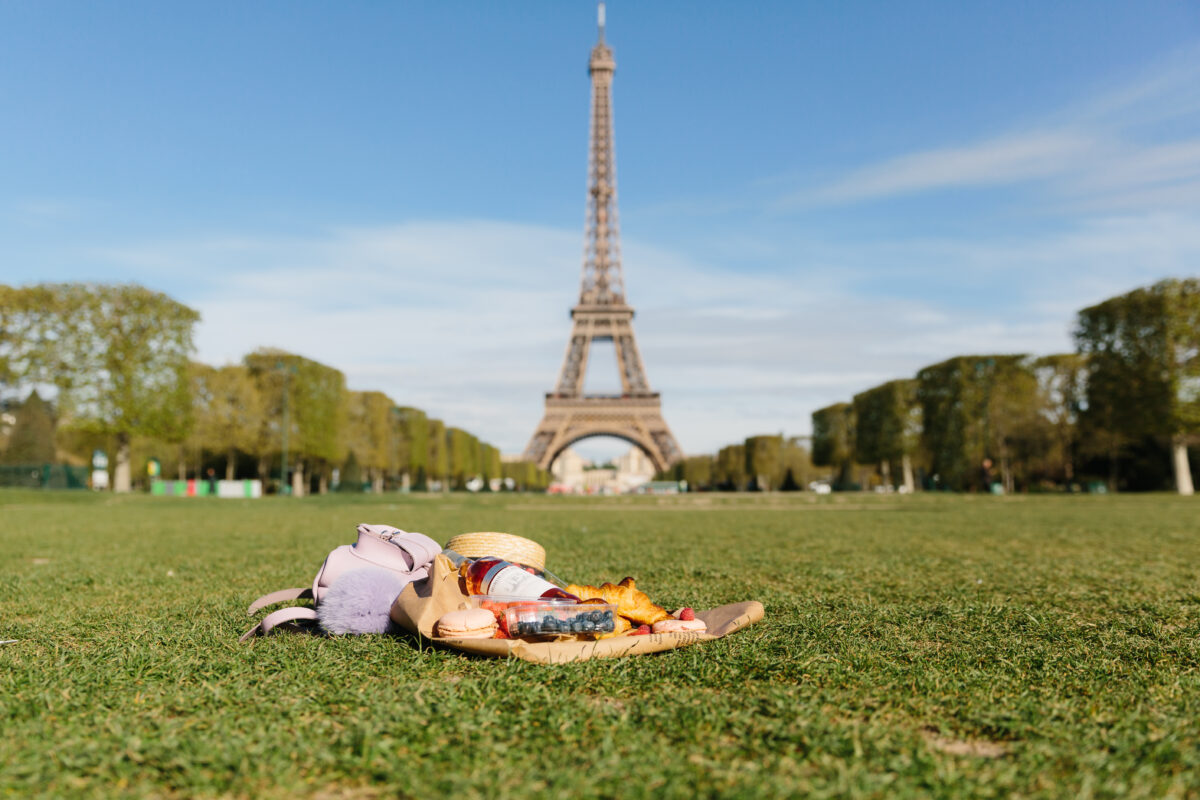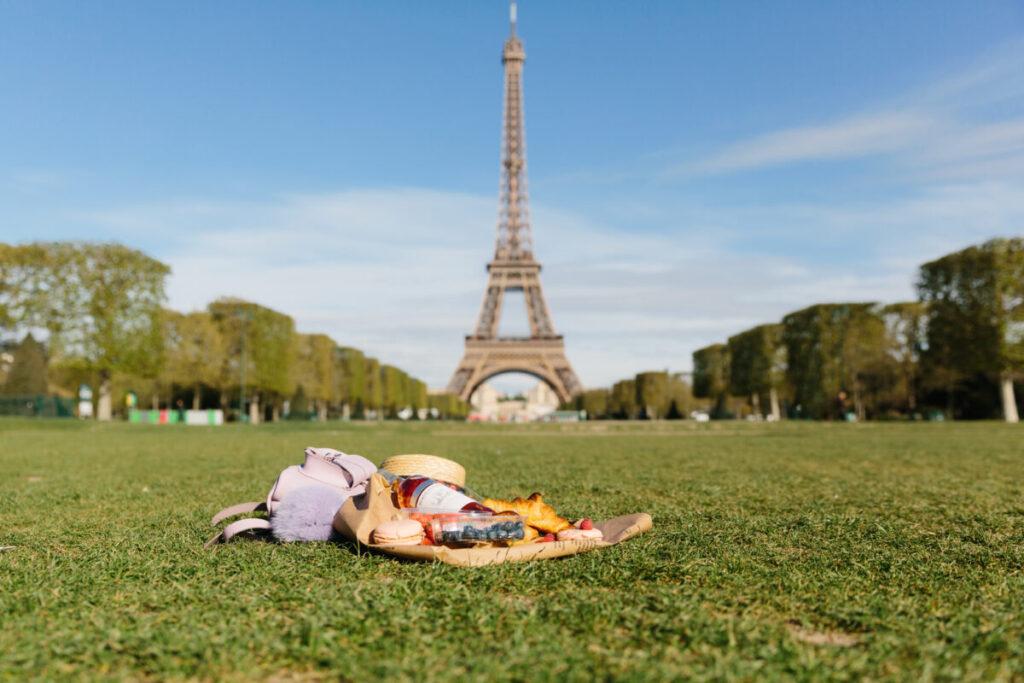 A picnic in the vicinity of the Eiffel Tower is an incredible Parisian experience. Here's how to make it memorable: Grab something tasty from a local market or bakery, find a cozy spot on the Champ de Mars gardens and admire this majestic building while savoring your meal, an unforgettable way to spend time! Also, take pause every hour for five minutes when you can witness tower glittering with lights – don't miss out on evening light show that happens until 1am adding enchantment into your stay in France's capital city.
See Related: When Does the Eiffel Tower Sparkle? A Guide to its Stunning Light Display
5. Stroll Along the River Seine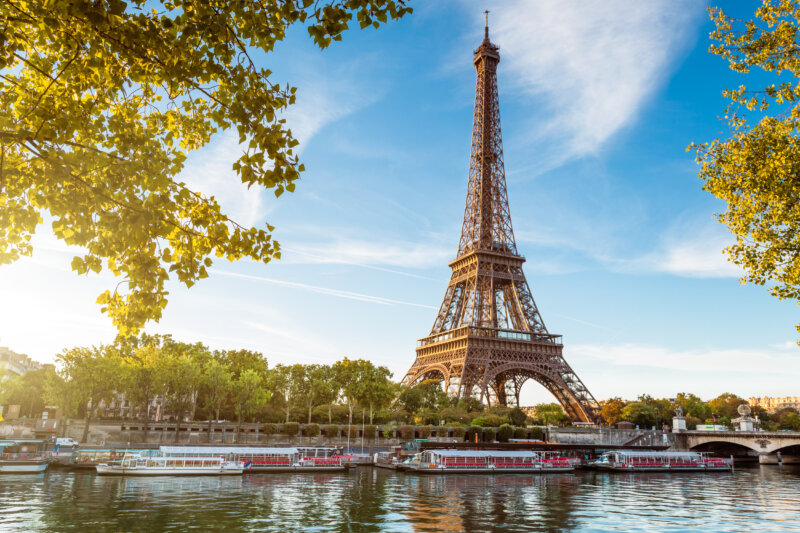 Exploring the historic River Seine should be top priority for any visitor to Paris. Meander along its banks, taking in all of the lovely architecture adorning both sides, from Notre Dame Cathedral and Tuileries Garden to bridges like Pont des Arts and buildings such as Louvre Museum—you can even spot boats leisurely moving up and down the river!
Take a stroll between Quai de Montebello to Quai St Bernard or wander around the Bastille neighborhood. No matter where you go, plenty is guaranteed to captivate your senses. A refreshing walk alongside this lively body of water is an ideal way to experience what makes Paris so special.
6. Relax in Beautiful Parks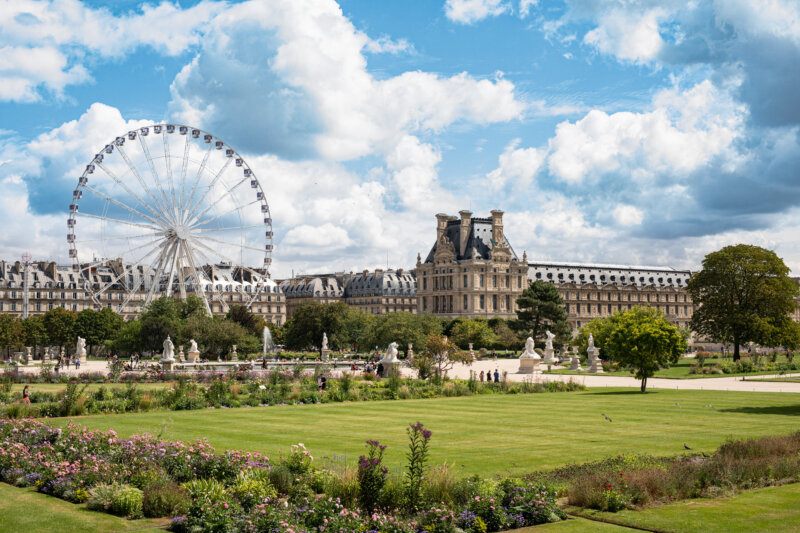 In Paris, you will find plenty of stunning parks with green spaces for leisure and relaxation. Particularly in the Latin Quarter there are several beautiful spots where one can spend some time among lush nature without paying any cost, such as Jardin du Luxembourg, home to tranquil ponds and elegant statues, or Parc des Buttes Chaumont, featuring a fascinating Temple de la Sybille that overlooks a lake connected by an impressive bridge.
Other sites worth visiting include the renowned Arc de Triomphe along with Parc Monceau, Jardin des Tuileries, and delightful Parc de la Villette, offering additional amazing options for picnics or peaceful moments alone taking pleasure from alluring sceneries present around each park.
Cultural and Artistic Experiences
Exploring the creative side of Paris doesn't have to cost a dime. From Shakespeare & Co bookstore all the way down to Canal St Martin's street art and various free concerts around town – there's an abundance of inspiring experiences waiting for you!
These memorable events will give you insight into what makes this amazing city so unique in terms of its cultural and artistic spirit.
7. Visit Shakespeare & Co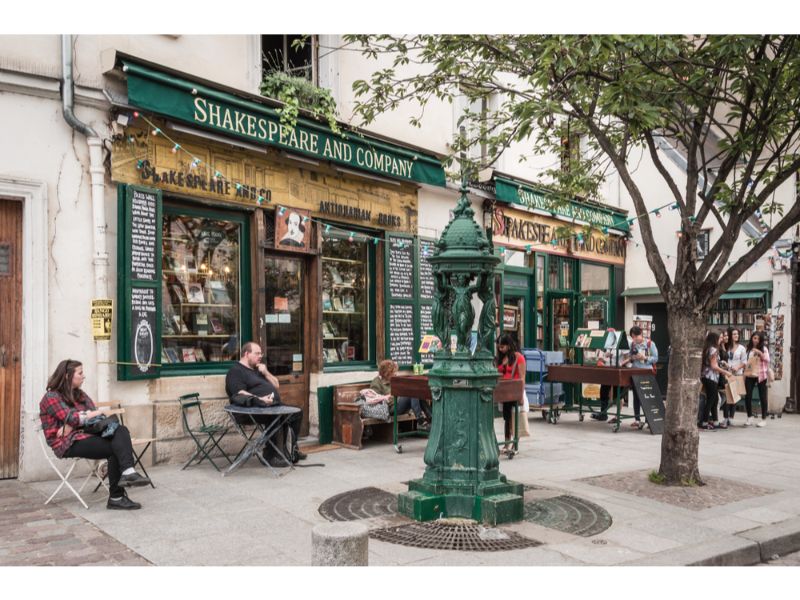 Take a stroll back in time and visit the renowned Shakespeare & Co. bookstore, founded by George Whitman. This beloved haven for readers, travelers, and writers is packed with bookshelves filled to the brim of various novels – it's enough to make any bibliophile swoon! After browsing its quaint collection, drop into its cozy café next door, where you can enjoy coffee or tea before venturing out again.
Located just around the corner from Notre Dame Cathedral at 37 Rue de la Bûcherie, no trip through Paris' top attractions would be complete without making this pit stop at Shakespeare & Co bookshop.
8. Discover Street Art in Canal St Martin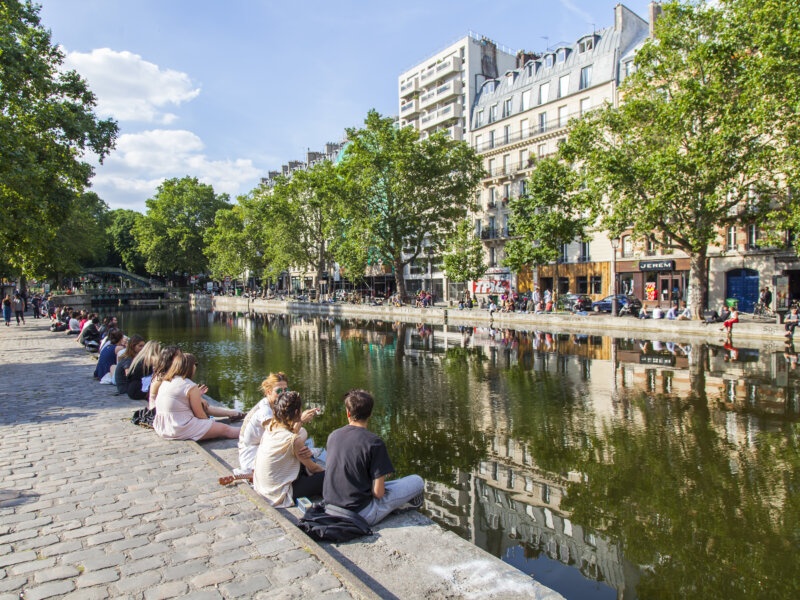 If you're looking for a truly unique Parisian experience, make sure to check out Canal Saint Martin. It's the perfect place to explore and discover fascinating street art that will leave you in awe. As an added bonus, it's home to numerous boutiques, trendy cafes as well as some beautiful scenery!
Canal St Martin showcases amazing artwork from all sorts of talented street artists who have used their creativity and imagination to bring this neighbourhood alive with colour. Making it one of the most interesting places for visitors across Paris France. Whether its iconic murals or inspiring graffiti, there is something here that everyone can enjoy!
9. Attend Free Concerts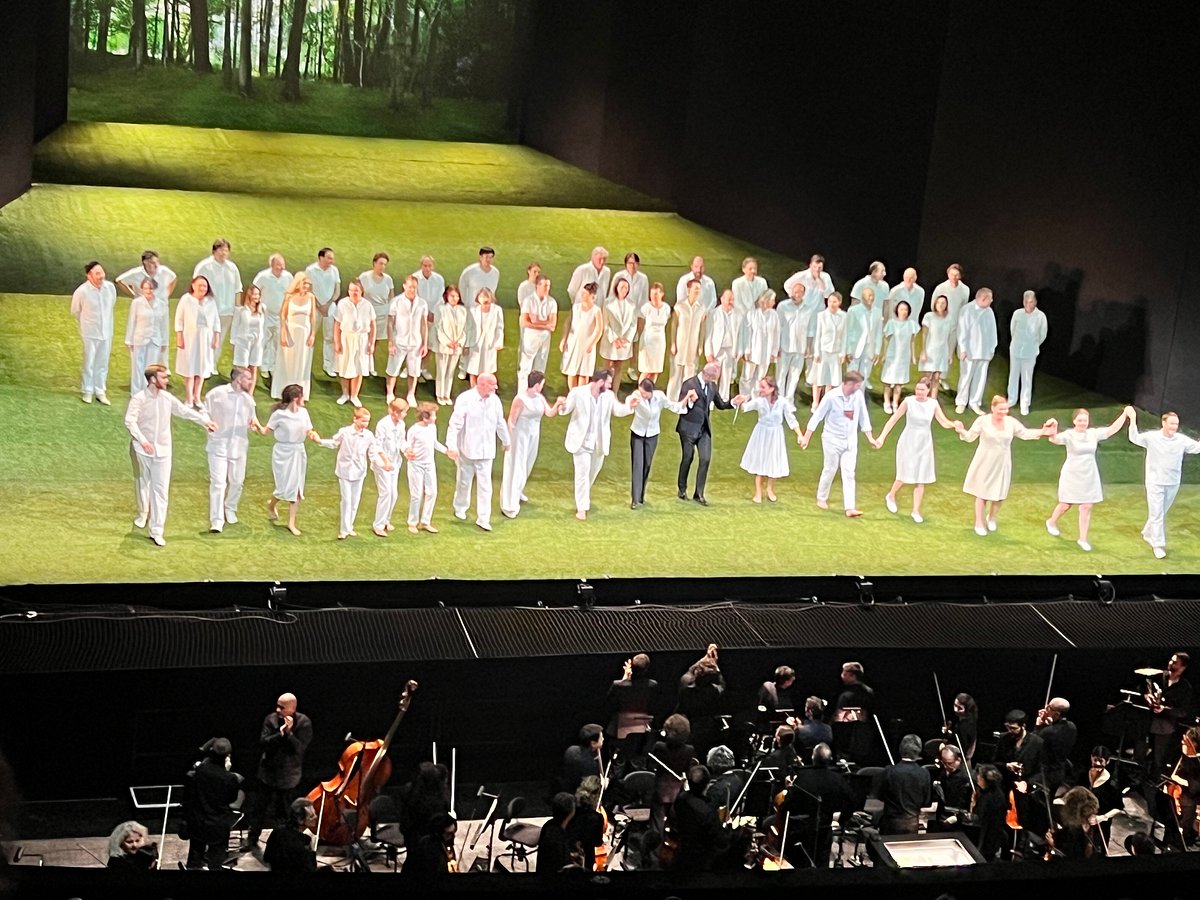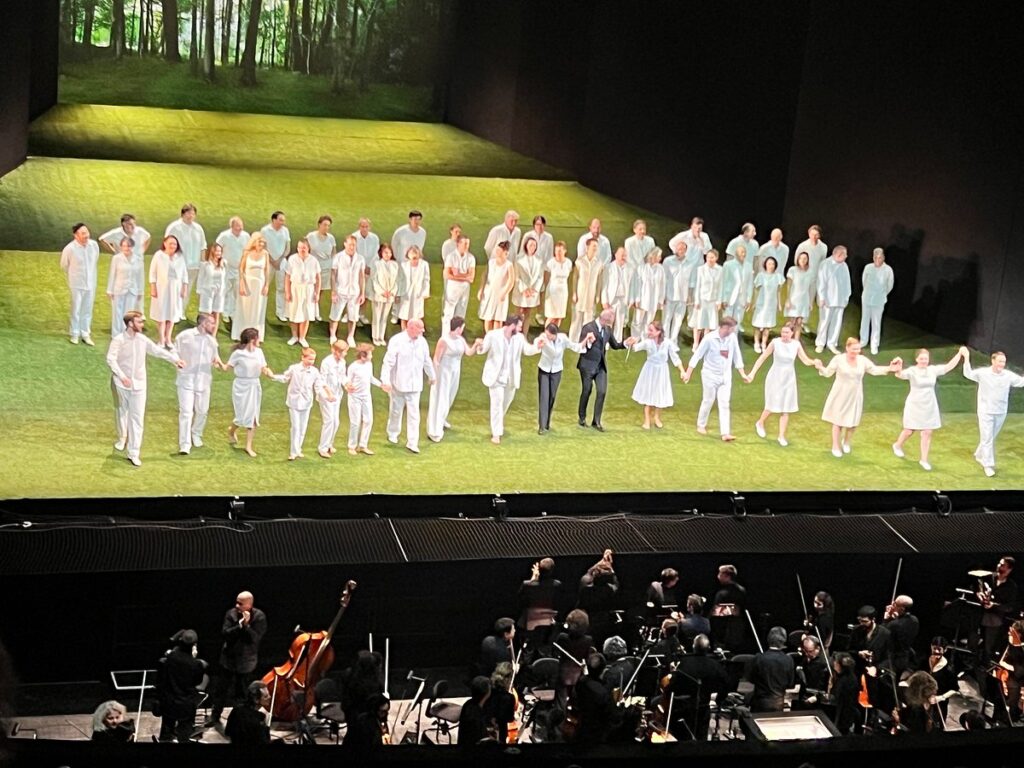 For music fans, Paris provides many free concerts all over town featuring different genres and artists. With Notre Dame Cathedral being home to some amazing classical shows, others such as Église Saint-Roch, Oratoire du Louvre, or Eustache offer free performances.
Le 9b and Truskel are the spots for those who prefer rock, pop or electronic. Fnac Live is unbeatable when it comes to watching well-known singers playing outdoors in an open-air setting absolutely without charge!
Unique and Off-the-Beaten-Path Activities
Discovering Paris is always a surprise, as the city offers so many unique activities that can enchant any visitor. You could uncover hidden passageways or tour famous cemeteries and find film sets—all sure to make your visit of this amazing city an unforgettable one.
10. Explore the Hidden Passages of Paris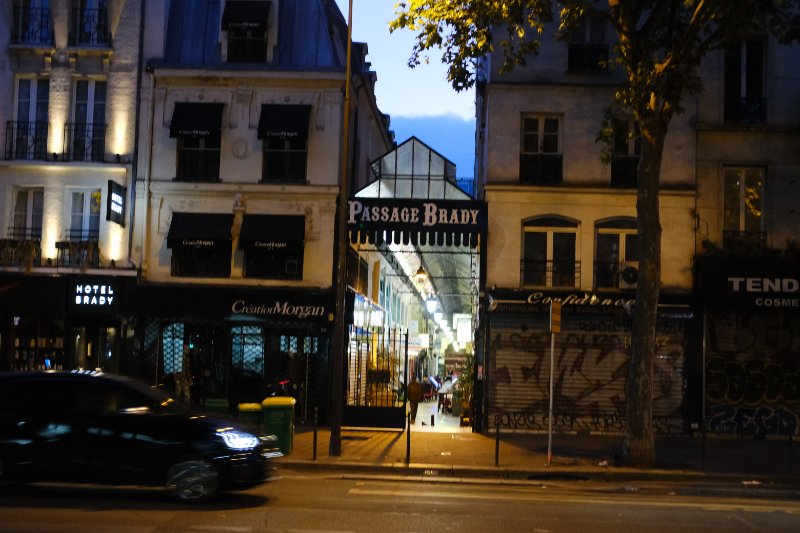 Exploring the secret covered alleyways of Paris allows you to journey back in time. These passageways, built during the 18th and 19th centuries, are extremely delightful, featuring impressive glass ceilings and spectacular ironwork.
During your stroll through them, you'll have a chance to see marvelous shops filled with captivating items and get some delicious dining opportunities!
The Galerie Vivienne and Passage des Panoramas should not be missed when visiting these historic passages—all this can be experienced free of charge, providing one remarkable way to experience French culture and architecture firsthand!
See Related: Things to Do in Paris in October: Top Attractions & Events
11. Visit Cemeteries and Pay Respect to Famous Figures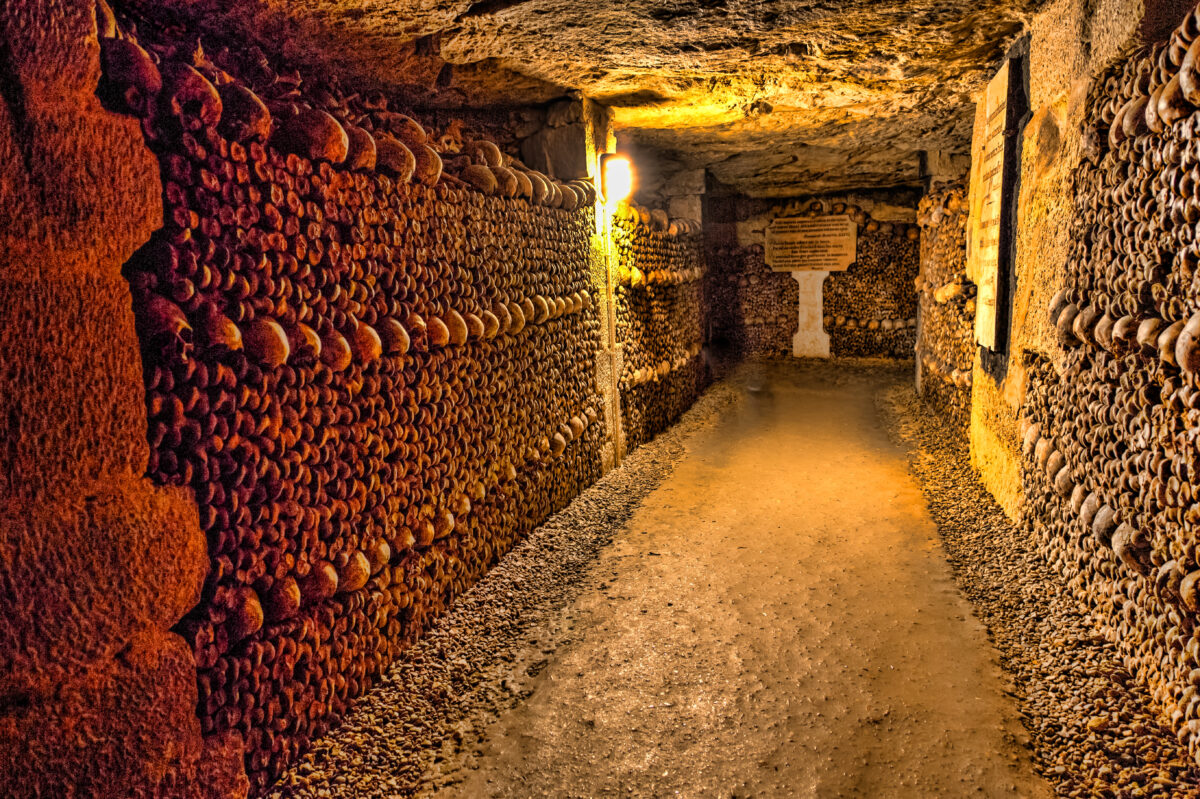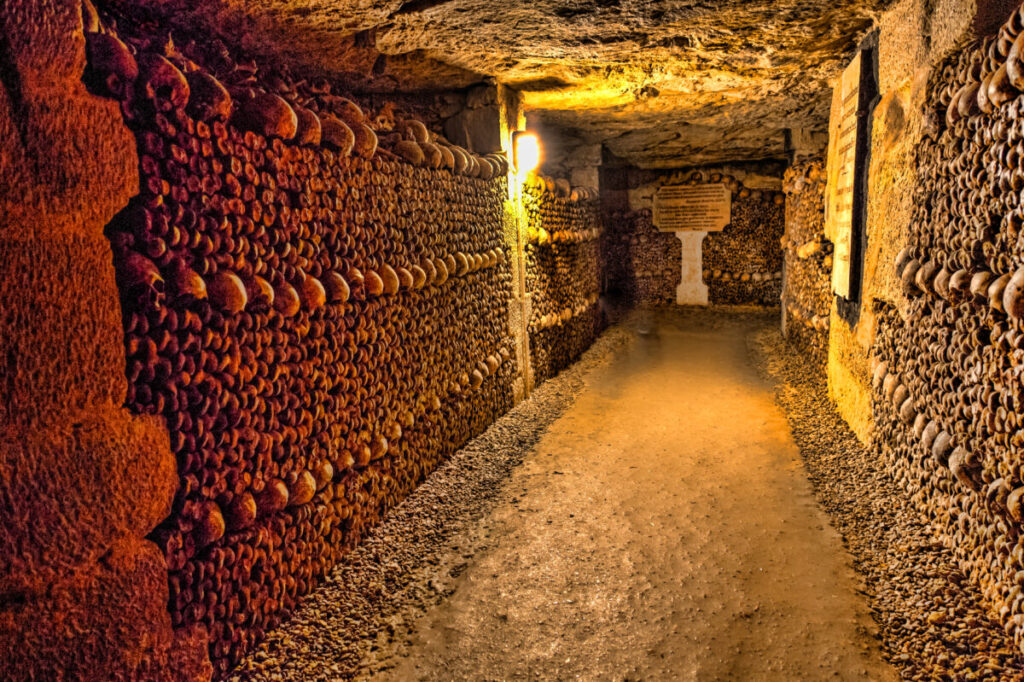 Visiting renowned cemeteries, such as Pere Lachaise and Montmartre, is a great way to learn about Paris' history. Here, you can find the final resting places of iconic figures like Jim Morrison, Oscar Wilde, or Édith Piaf, all free for your exploration.
Highgate Cemetery in London is another cemetery that provides insight into many celebrated artists and writers' lives. At the same time, Arlington National Cemetery offers visitors more than 400 acres packed with monuments to remember those who fought for their country's freedom.
Finally, Recoleta Graveyard adds an intriguing cultural experience, allowing people from different walks of life to unite and honor notable citizens buried there throughout time without any cost. So by visiting these burial grounds, individuals have both accessible opportunities to connect with famous characters from all over the world, no matter if they are far away or close at hand.
12. Hunt for Film Locations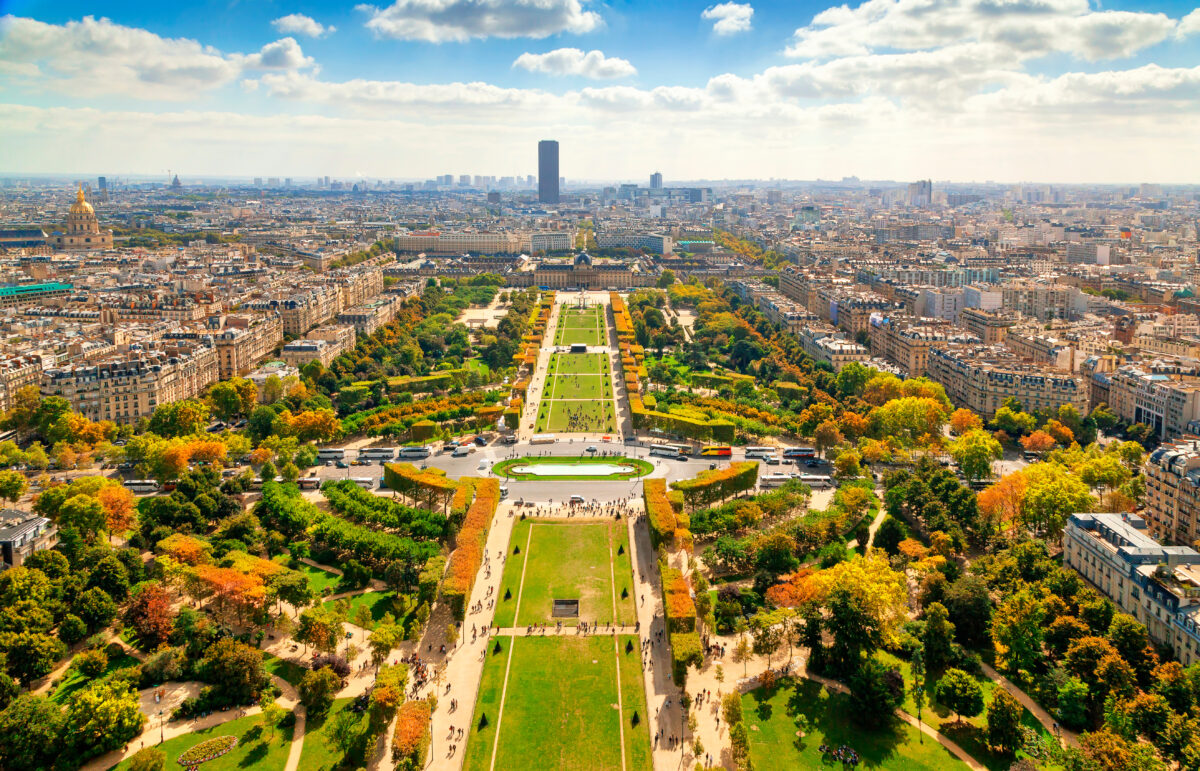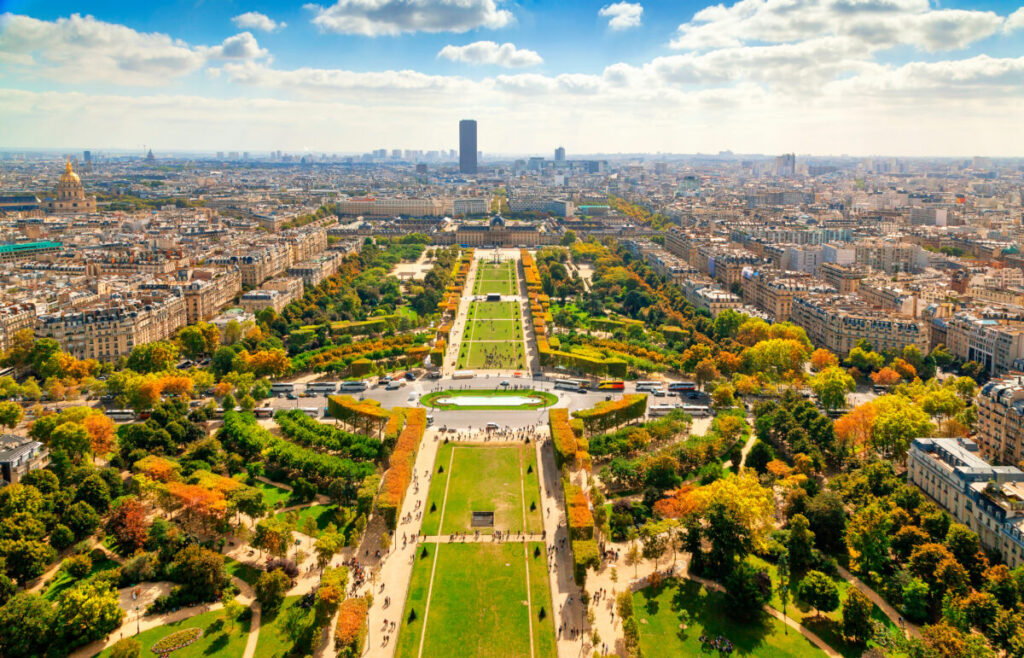 If you're looking for an exciting way to explore the enchanting city of Paris, try hunting for iconic film locations. You can find scenes from classic films like Amélie or follow in Emily's footsteps from Emily In Paris and uncover their real-life settings!
To do this, online research is your best bet, as well as asking local people around – or if preferred, booking a guided tour might be a more suitable option too. Just make sure that when visiting any private properties, courtesy should always be kept when admiring them up close.
Seasonal Free Activities
No matter what time of year it is, the French capital has many free activities to offer. From attending summertime events such as Fête de la Musique and open-air movie theatres to winter attractions like Christmas markets or ice skating rinks, Paris can always be enjoyed in its fullest charm!
13. Summer Events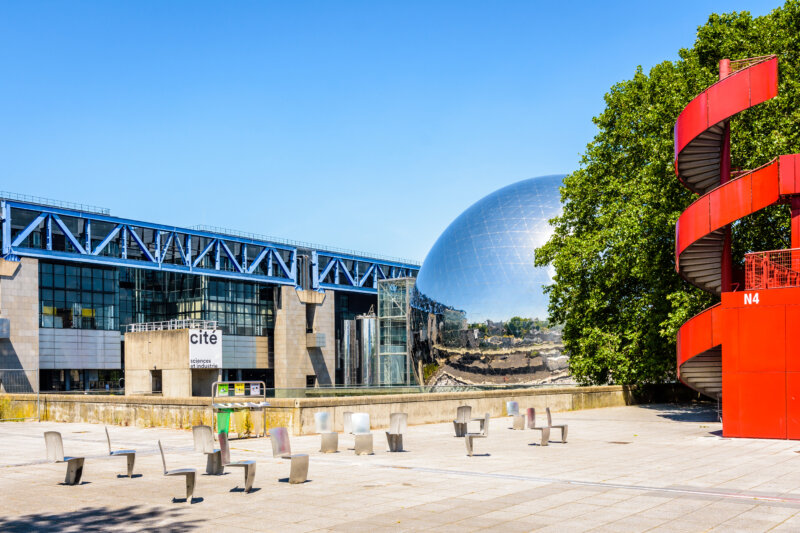 The spirit of the French Revolution continues to inspire Parisians during summer, with a range of exciting events and activities on offer for no cost. On June 21st each year is Fête de la Musique, an opportunity to experience free concerts filled with various musical styles that truly bring the city alive.
At Parc de la Villette visitors can also indulge in an outdoor cinema festival which offers free film screenings beneath starry skies. While throughout July and August – so-called 'Paris Plages' recreate artificial beaches along the Seine where people are invited to relax on sand beds, enjoy time spent swimming or partake in multiple fun yet complimentary festivities tailored towards all ages alike.
See Related: When is the Best Time to Visit Paris?
14. Winter Attractions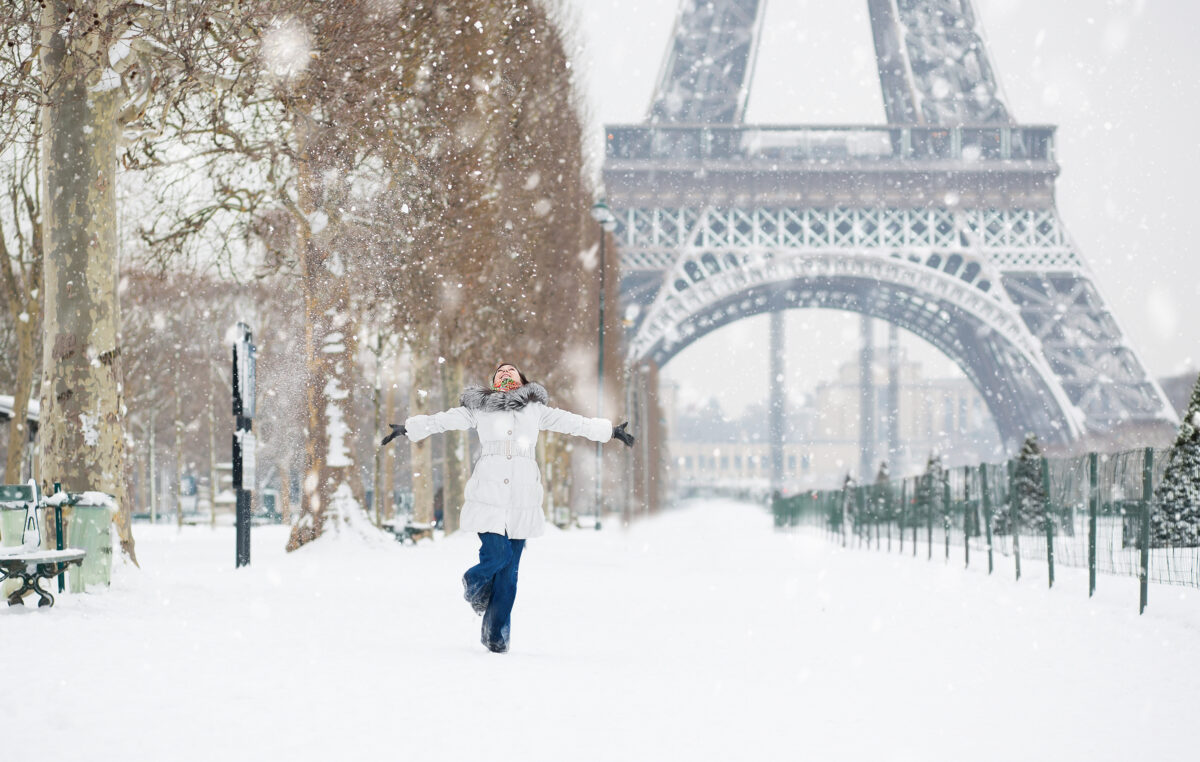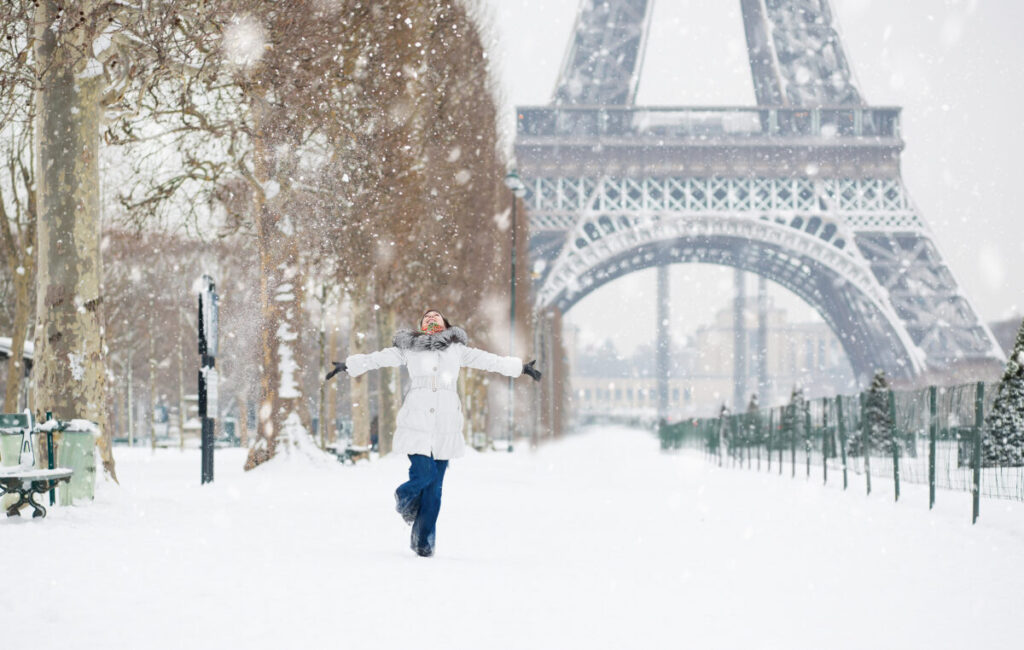 The winter months in Paris bring various festive activities to enjoy, including Christmas markets and skating at City Hall. Shopping the stalls offering holiday treats and gifts is a delight, or you can lace up your skates for some whirling fun across the ice illuminated by sparkling lights.
The Galeries Lafayette Department Store's magnificent display of illuminations adds to that special season's feel. At the same time, Montmartre celebrates its Grape Harvest Festival each year as well as Nuit Blanche – where art shines throughout all-night hours in October!
Summary
Visitors to Paris are in for a treat with the plethora of free activities. From admiring famous landmarks and discovering hidden gems, exploring world-renowned museums, or participating in seasonal events – you'll find no shortage of enchanting experiences without spending any money when exploring this City of Lights!
Prepare for your journey by packing all you need and lacing up those comfortable walking shoes. It's time to experience the magic that awaits here – cost-free!
Frequently Asked Questions
What sights are free in Paris?
Experience Paris without spending any money by discovering popular sites like the Cathedral Notre-Dame de Paris, Luxembourg Gardens, Basilique du Sacre Coeur of Montmartre, Le Marais and Pont Alexandré III. Also visit Jardin des Tuileries and Place des Vosges to soak up all that is beautiful about this city for free!
What things are cheap in Paris?
Visitors to Paris can find an abundance of affordable keepsakes, like a keychain with the Eiffel Tower on it, Macarons for snacking on, berets as symbols of French culture and style, souvenirs from Le Chat Noir boutique store representing art in Paris, pop-up cards featuring iconic landmarks throughout the city (Paris Pop-Up), or perhaps even water bottles shaped just like The Mona Lisa. If all else fails, you could get some classic postcards, perfect reminders of your time spent in France!
What should not be missed in Paris?
For an unforgettable experience, be sure to join a guided tour in Paris – from the world-famous Eiffel Tower and breathtaking Palace of Versailles to two renowned museums: The Louvre Museum and Musée d'Orsay. Plus don't forget Notre Dame de Paris with its stunning towers as well as Garnier Opera House!
Are there any free museums in Paris?
On the first Sunday of each month, you can take advantage of no-cost admission to numerous Paris museums, with some even granting free access to their permanent collections.
Where can I find street art in Paris?
Canal St Martin, a vibrant quarter in Paris, is home to many striking murals and graffiti art pieces. Exploring this neighborhood can allow anyone interested to discover the captivating street artwork it has on display.
Related Resources